PAC swim team places 6th at Short Course Junior Olympics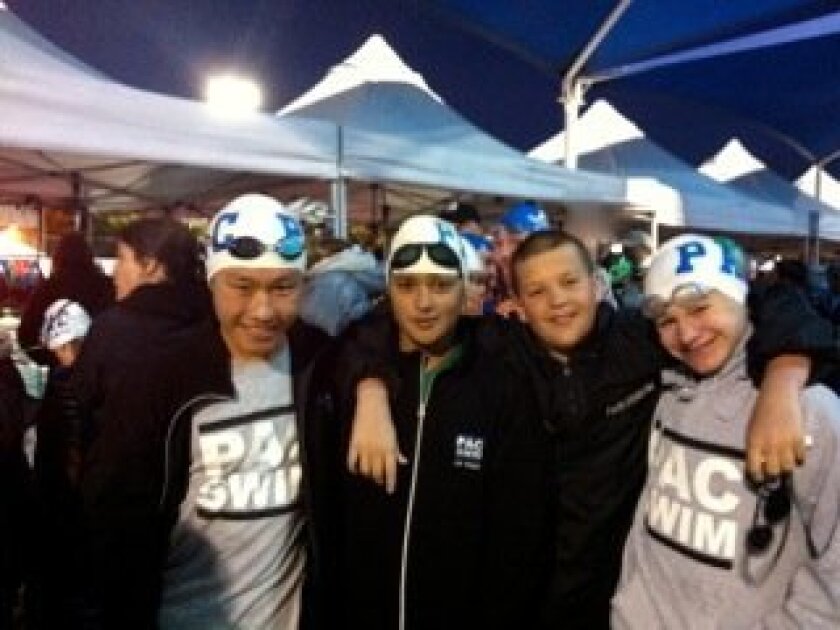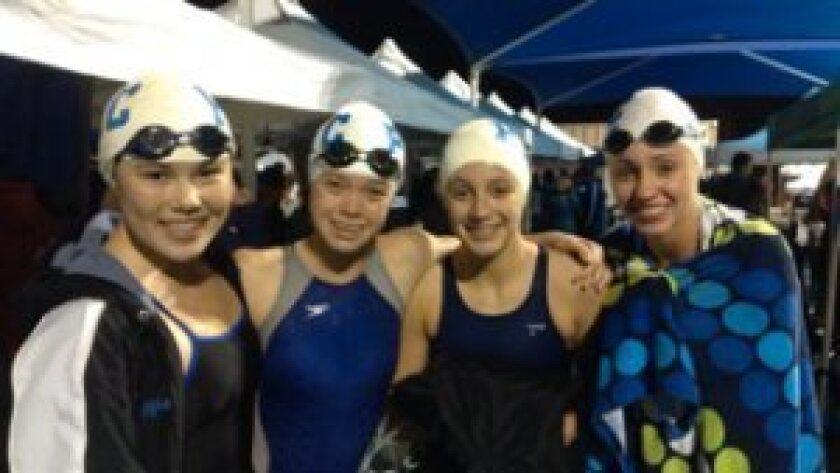 The Pacific Athletic Club swim team, which practices at the Pacific Sports Resort in Carmel Valley, recently participated in the local Junior Olympic Championship swim meet held at Poway Community Pool. This meet brings together all the areas teams and top swimmers to compete at the 14 and Under age groups. As a team the PAC placed 6th out of 27 scoring teams. Nearly every swimmer entered into the meet made finals (top 16) in at least one event per day — contributing points to the team score of 762 points (up 500 points from last years 12th place finish).
Congratulations to the following swimmers who ranked in the top 8 overall in their age group: Jacque Wegner – 2nd; Cassidy Liu — 8th; Audrey Le — 8th; Anthony Kang — 3rd.
These swimmers got 1st place in one or more event at finals: Alexandra Klis — 50 Back; Jacque Wenger – 100 Back, 50 Back; Anthony Kang — 200 Free 100 Free; Jacque Wenger and Cassidy Liu took 1st and 2nd place in the 100 and 50 back.
Great swims by the PAC relay teams who scored 179 points for PAC at the meet. The PAC Girls 11-12 medley relay raced it out to a 3rd place finish. The PAC swimmers who did not qualify for the Junior Olympic Meet had their championship meet March 8-10.
The PAC team continues to train hard working towards the Far Western Championships in April, as well as travel meets to Ventura, Calif., in June and the summer Zone championships.
---