Pacific Ridge School students win top honors at horse shows in Oklahoma City and Del Mar
Pacific Ridge Students showed off their passion and talent for horseback riding at two competitions held in October and early November in Oklahoma City and Del Mar, respectively.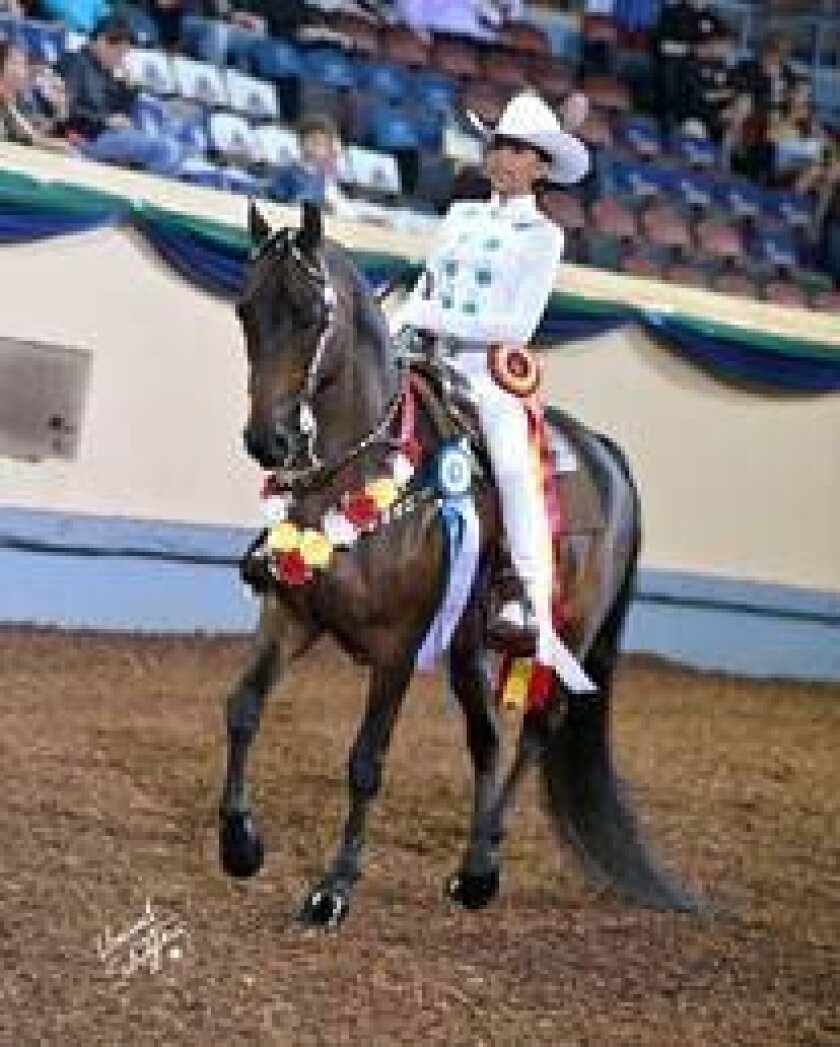 The Grand National & World Championship Morgan Horse Show was held at the Oklahoma State Fairgrounds in October. Eighth grader Victoria Walz, seventh grader Ben Stout, and 10th graders Jillian Hansen and Amelia Coomber all participated in the competition. Among her impressive eight honors, Victoria earned reserve world champion junior western seat equitation and top 5 world junior saddle seat equitation in English. The event represents the pinnacle of achievement in the Morgan horse world, and the 2012 show drew more than 1,000 horses and riders from 45 states and four nations.
Ten students then participated in the Greater San Diego Hunter Jumper Association championship show held at the Del Mar fairgrounds on Oct. 31 – Nov. 4. For five days, students competed in various events where they were judged on quickness, elegance and technique. Together, the Pacific Ridge School students accumulated six championships, three reserve championships and 33 other ribbons for third through 10th places. Margaux Burdick, Camille Burdick, Melissa Ordas and Anna Sepkovic received championship awards in their events. Also competing were Meila Gross, Erin Lichter, Noelle Reich, Juliana Sapp, Isabella Sevigny and Julia Ventura.
To learn more about the academic, arts, and athletics programs at Pacific Ridge School, visit www.pacificridge.org.
---