Pacific Sotheby's Realty hosts Beach Block Party Open House at Historic Driver Home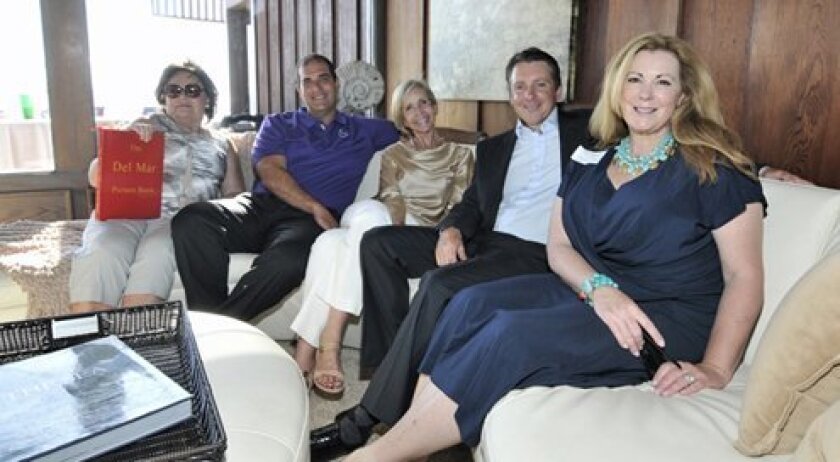 Pacific Sotheybys Eric Iantorno
()
Pacific Sotheybys Eric Iantorno
()
Pacific Sotheybys Eric Iantorno
()
Pacific Sotheybys Eric Iantorno
()
Pacific Sotheybys Eric Iantorno
()
Pacific Sotheybys Eric Iantorno
()
Pacific Sotheybys Eric Iantorno
()
Pacific Sotheybys Eric Iantorno
()
Pacific Sotheybys Eric Iantorno
()
Pacific Sotheybys Eric Iantorno
()
Pacific Sotheybys Eric Iantorno
()
Pacific Sotheybys Eric Iantorno
()
Pacific Sotheybys Eric Iantorno
()
Pacific Sotheybys Eric Iantorno
()
Pacific Sotheybys Eric Iantorno
()
Pacific Sotheybys Eric Iantorno
()
Pacific Sotheybys Eric Iantorno
()
Pacific Sotheybys Eric Iantorno
()
On July 8, Pacific Sotheby's Realty agents Patricia Kramer, Eric Iantorno, Cathleen Shera and Margaret McIntosh hosted a 1950s-themed Beach Block Party Open House at the historic Driver home in Del Mar. Over 200 guests enjoyed '50s music, gourmet burgers from the Bitchin' Burgers food truck, face painting and festive Golden Cadillac cocktails.
The historic Driver home, which is located at 2938 Sandy Lane, was built in 1950 by Russell Forester. Its design is still relevant for today's beach-style living, but also offers a unique opportunity to refresh or rebuild and create a new chapter in this rare oceanfront location. The home, which is listed at $17,000,000-$20,000,000, features a large beachside patio, three bedroom main residence, pool, cabana/guest house, private green courtyards, and ample guest parking, all just a few steps from the sand.
For more information about the property or to schedule a private showing, please contact: Patricia Kramer, Eric Iantorno, Cathleen Shera or Margaret McIntosh at (858)352-7771.
Photos by McKenzie Images.
---