Pam Barger selected as Del Mar Union School District's '2014 Teacher of the Year'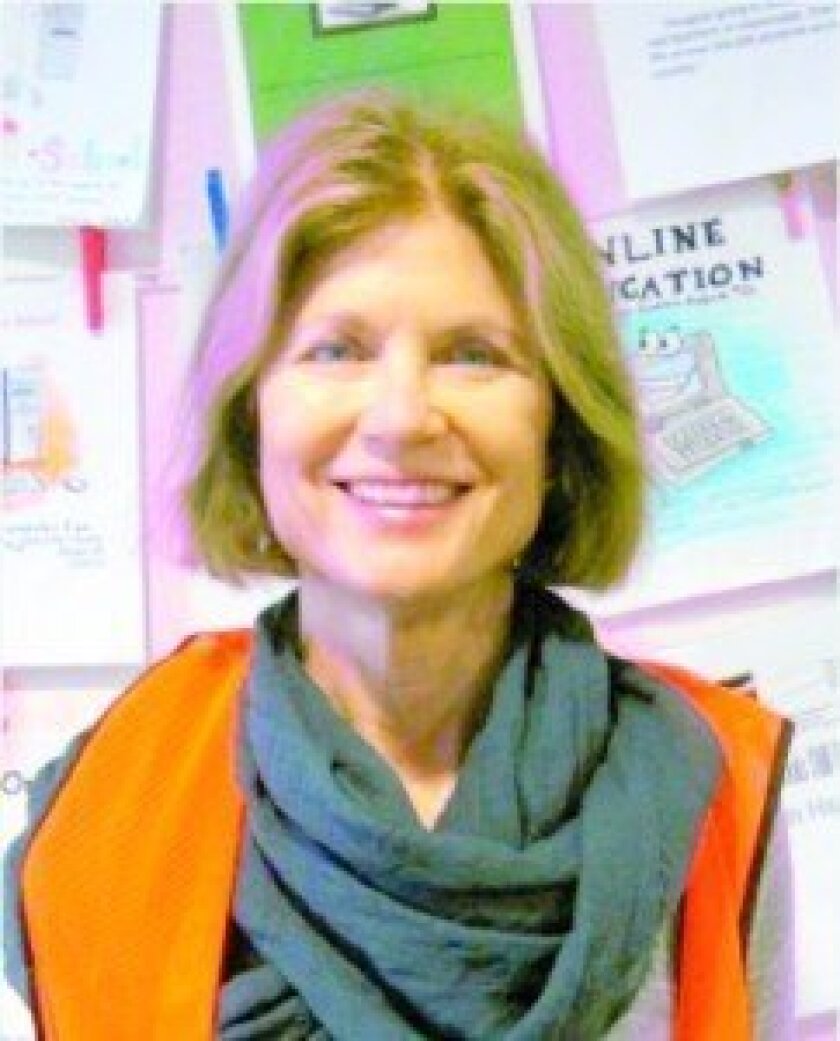 The Del Mar Union School District recently announced that Pam Barger, 5th grade teacher at Ocean Air School, has been selected as the 2014 Teacher of the Year candidate for the San Diego County Teacher of the Year program.
According to the district, Barger's selection is "based on her professional knowledge; her skills and commitment to help colleagues enhance and improve their instructional strategies; and her dynamic personal attributes that include strong leadership and creativity in approaching all instructional challenges."
Barger started her teaching career in Arlington, Virginia, and since then has taught for 30 years in public and private schools, from preschool to college-age students. In 1994 she began teaching in the Del Mar Union School District at Carmel Del Mar School. In 2001-2003 she was selected to be a teacher-in-residence at California State San Marcos. Barger returned to Carmel Del Mar School in 2003. In 2011 she moved to Ocean Air School in the Del Mar Union School District and currently teaches 5th grade there.
Barger loves learning; her inspiration to teach comes from the impact left on her by her own teachers throughout her life. In her classroom she believes in creating a learning community so that both students and teacher listen and learn from each other. Barger explains, "I love to connect with children and watch them grow in their thinking; they make connections that surprise me every day." She helps students set high goals, and she takes pride in being with the students every step of the way as they achieve.
"Pam Barger is an amazing teammate and can always be counted on to offer ideas, follow through on responsibilities, and help brainstorm when help is needed to reach a student in another class. She is an inspiration, and through it all, always has class, professionalism and kindness," the district said in a press release.
---