Patriot Profiles: 'It gave me a better chance of helping my brothers and sisters'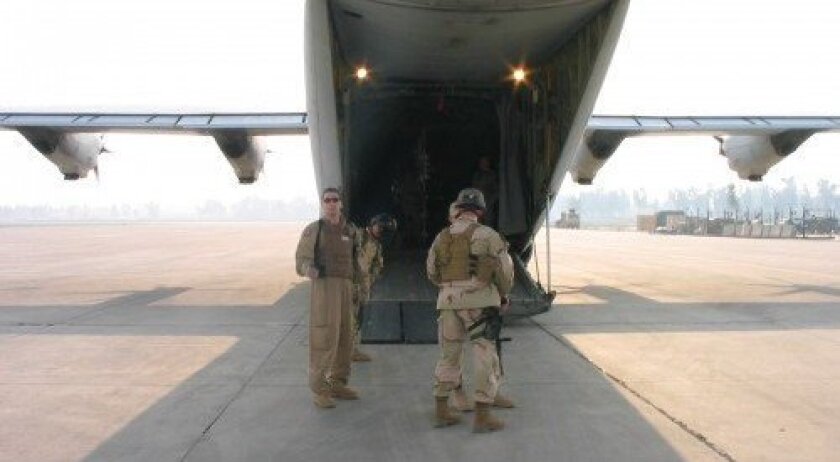 By Jeanne McKinney
This column presents patriot profiles to provide readers insight into the lives of our country's heroes.
As of January 2012, more than 30,000 U.S. service members have been wounded due to combat actions in Iraq and over 2,300 in Afghanistan. For the wounded warrior leaving the battlefield, the journey is bittersweet. The tug of duty and friends left behind, still fighting the fight, can weigh on the emotions — as one clings to a life that may be forever changed. Bound for further care, rest and rehabilitation, the best friend on the plane ride to safety may be Technical Sgt. Stephen C. Mellan, a flight medic seasoned by nerve-shattering rescues amid mortars and gunfire.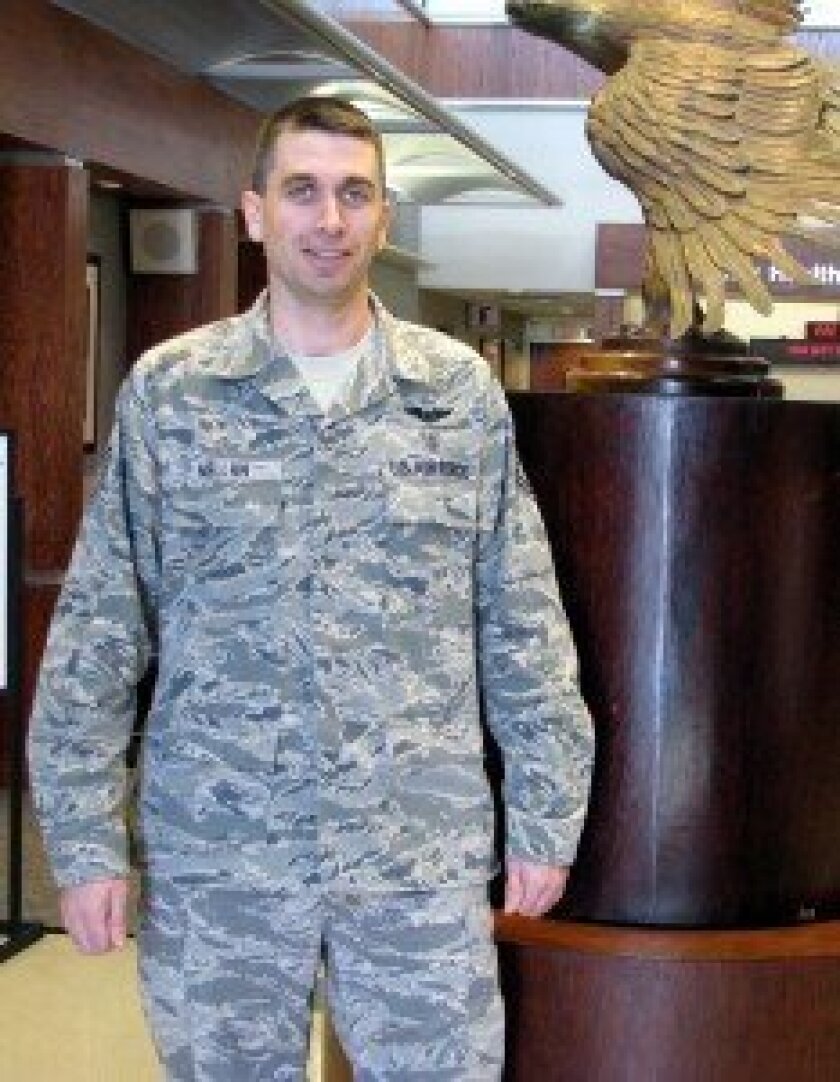 With over 50 combat missions, an Air Medal and Aerial Achievement and three Air Force commendation medals under his belt, Mellan has learned what not to ask his patients. Never say "Bet you're glad to be going home" or "How did it happen?" This dashing and likeable caregiver tunes into emotions. "My patients don't need to relive what happened and they aren't glad to be returning." He'll offer "What can I do for you?" and hand them a soft chocolate chip cookie he baked himself in an oven on the Air Force's newest cargo and ambulatory aircraft, the C-17. "The cookies may sound corny, but they like it and that's all that matters."
Mellan, a native of Waynesville, Mo., and son of a retired Army Police Investigator, cringes remembering when a new nurse came out to join their medical team. She sat down on a long silver case in the back of the [landed] aircraft. "Here's this Marine all messed-up, and he looks over and you can see the animosity and anger on his face." Inside the silver case was a body. A lot of times Marines travel with their buddies. "I picked her up and put her off the plane," stating to his Commander, "we need to get another nurse."
When the nurse, who outranked him, protested, Mellan told her; "You just sat on a casket. You need to know what you're doing out here. No one on this plane will respect you." His commander agreed and she was sent back. "Out there, a new doctor used to giving the orders may be told to mop blood off a floor, while a nurse or chief tech is working on something." There's little room for rank in an emergency.
It's a long flight from Afghanistan to Ramstein Air force Base in Germany and then over to a United States care facility. For Mellan – round-the-clock work, lost sleep and basic comforts are little things given for big things; "Thankfully, those guys are there taking the shot for me, so I don't have to." Although he deploys with a 9mm pistol and is qualified on an M-16, he says, "If I'm shooting, its bad day."
Back in 1996, Mellan was going to college, partying, and then started bartending and made a lot of money. But he couldn't say, "Wow — I really did something great. I gave that guy a drink." That and the lure of education brought him to the Air Force. He recalls; "They made me something better than I was and made me want to continue. I've been in 16 years and I don't regret a day of it."
The romance with saving lives began when the Air Force trained him to be an emergency medical technician with intensive care unit specialization. He went to work at Keesler Air Force Base as a heart team coordinator. Mellan says, "At that point, I fell in love. One day the doc had me hand massage a heart while they were working on it. It was the greatest thing I've ever done." Then the war started and he asked; "What else can I do?"
"I wanted to help the guys getting shot at and Aeromedical Evacuation (AEROVAC) was my key." In 2002, Mellan was sent to Brook City Base, Texas, for Aeromedical Evacuation Training and Survival Evasion Resistance Escape (SERE) School. "At SERE, they treat you as a prisoner of war (POW) — beat you up a little bit and teach how to survive if captured. Then I went to flight school and enjoyed that. You train on the C-130, KC 130 — anything that's fixed wing. We learn how to treat patients in flight and how to recognize things, like how altitude affects patients."
Gung-ho TSgt. Mellan thought twice after his first assignment in 2004 landed him in Afghanistan. "It was pitch black and the only thing out there was glow sticks [directing], so the enemy couldn't see our lights and shoot us. The first night we were mortared and "I was scared out of my mind, asking, what did I do?"
Mellan's first mission out still sticks with him today. A 20-year-old Marine had lost both his legs below the knee. "The kid looked up to me and said, 'Hey Doc' — they all call us Doc — 'do you think I'll be able to get back to my unit and come back here before my guys leave'? I was responsible for getting him from Kandahar to Germany. That was a blessing to me."
The last patient Mellan evac'd that year was in a convoy hit by an IED explosive. Trying to rescue a trapped buddy, his patient (who was ejected from the vehicle) saw an insurgent behind a berm raising a rocket propelled grenade (RPG). Not able to find his gun, he charged with only his knife, killing the enemy, while taking a direct RPG round to the chest (protected with body armor). The weapon hadn't activated, but it pushed him way back. Broke six of his ribs, damaged his kidneys and spleen and punctured his lung.
"These guys are amazing and inspire me to want to be better." They pepper his thoughts as he trains other EMTS or gives classes on self-buddy care, combat lifesaving skills or shares his knowledge of advanced cardiac life support. His patients help remind him why he's a flight medic when the job tests every skill and fiber, as he's missing his 5-year-old daughter, Lilly, or when divorce stings. Mellan laments; "Seems like all of my friends that are flight medics fell to that curse."
In the military, acts of uncommon valor come in all forms, whether following orders to shoot a pistol at an unseen enemy near a runway, trying to rescue an unthinking soldier lying on the ground between a fuel truck and the plane during a mortar attack or saving the life of an insurgent bomb-maker who blew himself up and was dropped-off with no arms and legs at the American's gate, knowing our guys would help. Mellan has done all that.
It can be hard for an EMT to learn how to give a sense of caring, without becoming too attached. "I've see medics who are really good at the problem but they forget about the personal side." It's unintentional, because they and other medical staff are so focused on the repair. "We so want people to come back 100 percent, that our docs will go the extra mile. Had a guy in an IED explosion. His X-ray looked like a jigsaw puzzle with pins from top of his leg all the way down to his femur and fibula. They saved his leg. Back in the States, it might not have gone that way."
TSgt. Stephen C. Mellan may not be putting fat bartending checks in the bank, but is fully engaged in his new identity. "I've brought some guys back that were badly wounded and when I get off that plane at Andrews Air Force Base, their Commander is waiting for them — sometimes their spouse and children, if they're healthy enough. As soon as they get off, he's holding hands with his daughter – getting a hug from his son. There's nothing better in your life."
---