Patriotism is in my DNA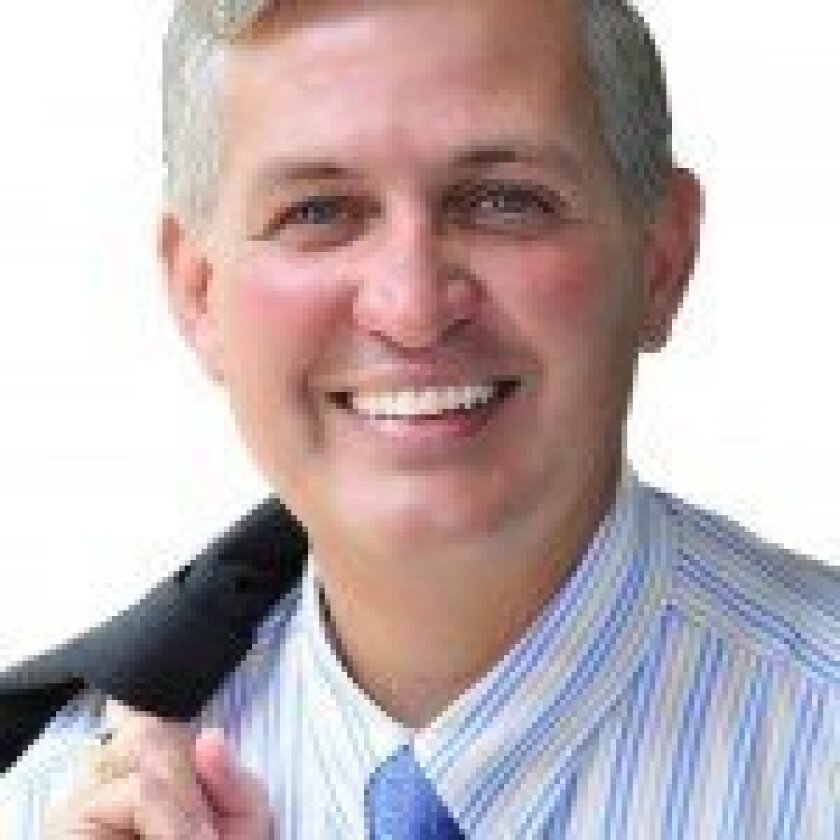 By Supervisor Dave Roberts
About a year ago, I told members of the Escondido Rotary Club that I was a 11th-generation American, a descendant of English immigrants who crossed the Atlantic in the early 1600s in search of better lives.
After my speech, a cheerful Rotarian asked whether the name Samuel Roberts meant anything to me. He was one of my great-grandparents, I said. He lived in the colony of Connecticut in the mid-1600s and was a politically connected patriot.
The Rotarian, a community volunteer named Arlene Schuster, said she, too, was related to Samuel Roberts. Thus began a great friendship with my eighth cousin.
Among other interests, Arlene is a skilled detective of our family's genealogy. She told me she happened to be investigating the Roberts branch of her family tree when I met her at the Rotary luncheon.
Since then, we have talked often about our common bloodlines and the latest findings of her research. Earlier this month, as part of my semi-annual trip to visit my parents, the two of us met in Connecticut for some in-person sleuthing.
We spent many hours exploring cemeteries in Windsor, Hartford and Middletown. We took notes and photographed the headstones of our forefathers.
To gain access to the Riverside Cemetery in Middletown, our first stop was at the larger Union Hill Cemetery, where the keeper sent us to a fire station to ask for the key. We did that. We then parked at a diner and walked around back to find a trail that cut through the woods to the Riverside Cemetery gates, which turned out to be open.
A groundskeeper was tending to a newly seeded lawn. Riverside Cemetery — like so many others throughout New England — is a point of pride for the community and is very well-kept, even though a railroad crosses right through it.
In short order, we confirmed that between the two of us, nine of our great-grandfathers were interred at the Riverside Cemetery.
We also confirmed that at least 20 of my direct antecedents served in the Revolutionary War. Their ranks ranged from privates to generals.
I have clear memories of my grandparents holding elected office when I was a boy. With Arlene's help, I discovered that politics run much further through my family tree.
One of our great-grandfathers served as the first colonial governor of Connecticut. Later, a second great-grandfather held the same position.
Arlene's earlier research proved that one of our antecedents, Oliver Walcott, signed the Declaration of Independence. Other relatives had served as cabinet members to early presidents of the republic.
Members of the Roberts line were founders of towns. They served as magistrates and held other important positions.
"Our ancestors were distinguished people all the way back," Arlene said. "I didn't find any murderers."
That's good to know!
Earlier this year, I was proud to be inducted officially as a Son of the American Revolution.
I love my country. I often feel as if patriotism is stamped into my genes. With Arlene's help, I can now say proudly that that is the case.
Dave Roberts represents the Third District on the San Diego County Board of Supervisors.
---