PeaceConferencing Games premieres on Del Mar TV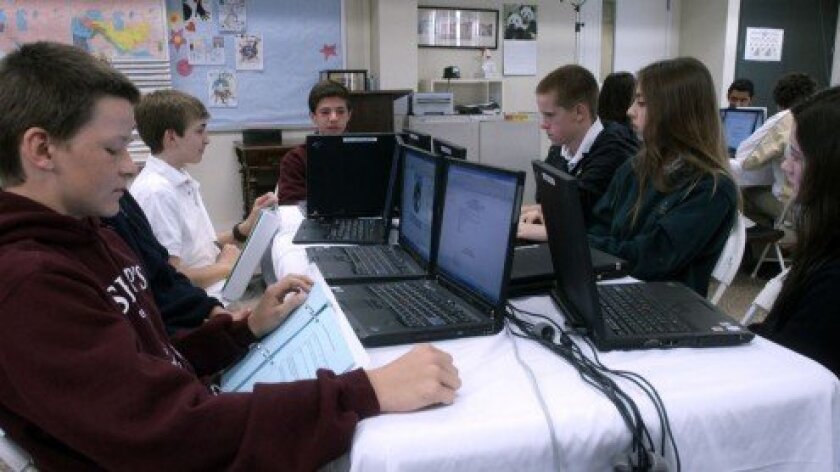 Peaceconferencing Games is a digital and face-to-face game-based simulation on world conflict and peace building that offers students a new classroom experience appropriate for the global challenges that await them in the 21st century. It was developed at The Bishop's School by teacher Kristen Druker and her students
and is currently a part of the curriculum of her ninth grade modern
world history classes.
The documentary "PeaceConferencing Games" provides a description of this "Game Changing" learning process that the students go through to better understand their world and the history behind their selected conflict.
PeaceConferencing Games recharges the classroom through technology enhanced role play, negotiation skills, and collaborative team building. It places students in the driver's seat by creating a simulation focused on world conflict and peacebuilding. You will follow the play as a high school negotiation team focuses on the Israeli-Palestinian conflict, with behind-the-scenes footage that brings the PeaceConferencing Game to life. Showing digital and face to face elements of the learning experience, viewers see how students gain the confidence and strategizing skills to tackle world problems, while at the same time personalizing the process for their own future success.
The PeaceConferencing Game is completely student driven, supported by an Open Simulation Platform, a FaceBook like private educational network, designed for self-organizing learning in a real time environment. Text books are not needed, the Internet is where they research their subjects with their results posted on the Open Simulation Platform for all the members of the team to see and use. Homework is done as a team using the Open Simulation Platform. This is digital group learning at its best. The students are really teaching each other.
Come meet the players and see the action unfold on Del Mar Television.
DMTV can be seen on Time Warner Cable channel 130 (digital) and channel 24 (analog). Show Times: (all in the month of March) Sundays at 7:30 p.m. (all month long); Monday March 18 @ 5:30 p.m.; Saturday, March 23 at 9 a.m.
To see the PeaceConferencing Games documentary "on demand"
go to either of the following:
;
---