Safe pedestrian crossing approved by Torrey Hills board in Carmel Valley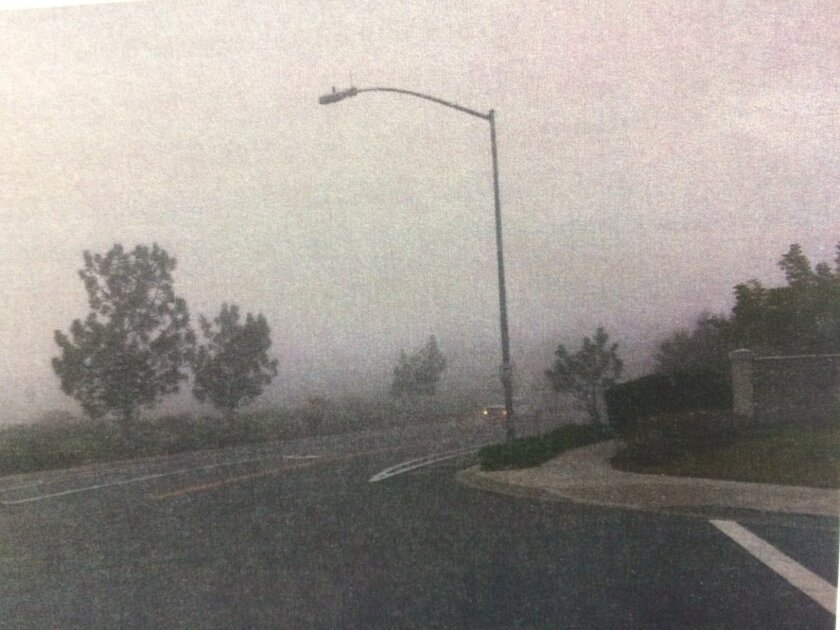 The Torrey Hills Community Planning Board unanimously approved local residents' requests for a stop sign and crosswalk at East Ocean Air Drive and Vereda Sol del Dios at its March 15 meeting. Thirteen residents, including children, attended the meeting to show their support for the community safety benefit.
Neighbors wanted action taken before an accident or death occurs on the dangerous thoroughfare; anecdotes shared included several near misses for pedestrians due to cars speeding through the area.
"I cross every day with my dogs and I'm almost hit on a weekly basis," said one neighbor.
One resident said her toddlers were nearly hit by a car while crossing in their stroller; another resident said when he starts running from one side of the street he can't tell a car is coming until he's midway across and there have been close calls with fast-moving vehicles.
"It can be very foggy, the road is curvy and the visibility is very low," resident Jessica Jensen said. "Because of the topography of the road, it's challenging to see very far in either direction."
The board's recommendation for the traffic calming measure will be forwarded on to the city. Steven Hadley, representative for San Diego City Council President Sherri Lightner, said she is very supportive of the neighbors' efforts and would be happy to do whatever the board requested.
Hadley estimated that the stop sign and crosswalk could be installed within the next few months.
Planning board chair Kathryn Burton said the planning board first attempted to get a stop sign at this location over six years ago but the city would not support it at the time.
"I'm so grateful to hear that there is an opportunity to revisit this decision and a path to move forward," Burton said.
Neighbors Jensen and Ella Tour presented their case for the stop sign and crosswalk.
Jensen said the distance between the two existing stop signs on East Ocean Air is .9 miles. There are at least 100 homes along the ridge of East Ocean Air whose residents would cross the street to Torrey Hills School and Torrey Hills Community Park, where a walking path connects the school, park and the Los Penasquitos Canyon trail.
"This is a very long gap and especially for families, it makes it really challenging to cross the street," Jensen said. "There are two paved pathways with a road cutting through the middle and no way to connect."
Walking down to the nearest light adds an additional 16 minutes, which deters many people from walking to school. According to Tour, Torrey Hills Principal Monica Sorenson said that she would be in support of a shorter, safer walk that would encourage students to walk to school and help alleviate the school's very congested parking lot.
Jensen noted that the recent addition of 484 new housing units in Torrey Gardens and Ocean Air Apartment Homes on East Ocean Air has brought hundreds more cars using the street as a main thoroughfare, as well as a lot more pedestrians.
Two recent traffic studies were conducted by the city in October 2015 and February 2016 and both concluded that due to the high speeds, a crosswalk alone would not be safe. The study showed 54 percent of cars drive higher than the posted speed limit of 35 miles per hour and the maximum recorded speed came in at 71 miles per hour—"basically the freeway," Jensen said.
"A stop sign and crosswalk combination is needed to ensure cars slow down, come to a complete stop and observe pedestrians trying to cross," Jensen said.
In addition to the crosswalk and stop signs, the board also requested that the city install signage warning of an upcoming stop. The board's unanimous vote was met with applause from the residents in attendance.
"This is really good news for our neighborhood," Burton said. "We do have a really nice pedestrian loop around our community and it would be made much more pleasant if the traffic were slower and there were more areas to cross. Now we're making some headway."
---