Q&A: 22nd District Agricultural Association President discusses priorities for the Del Mar Fairgrounds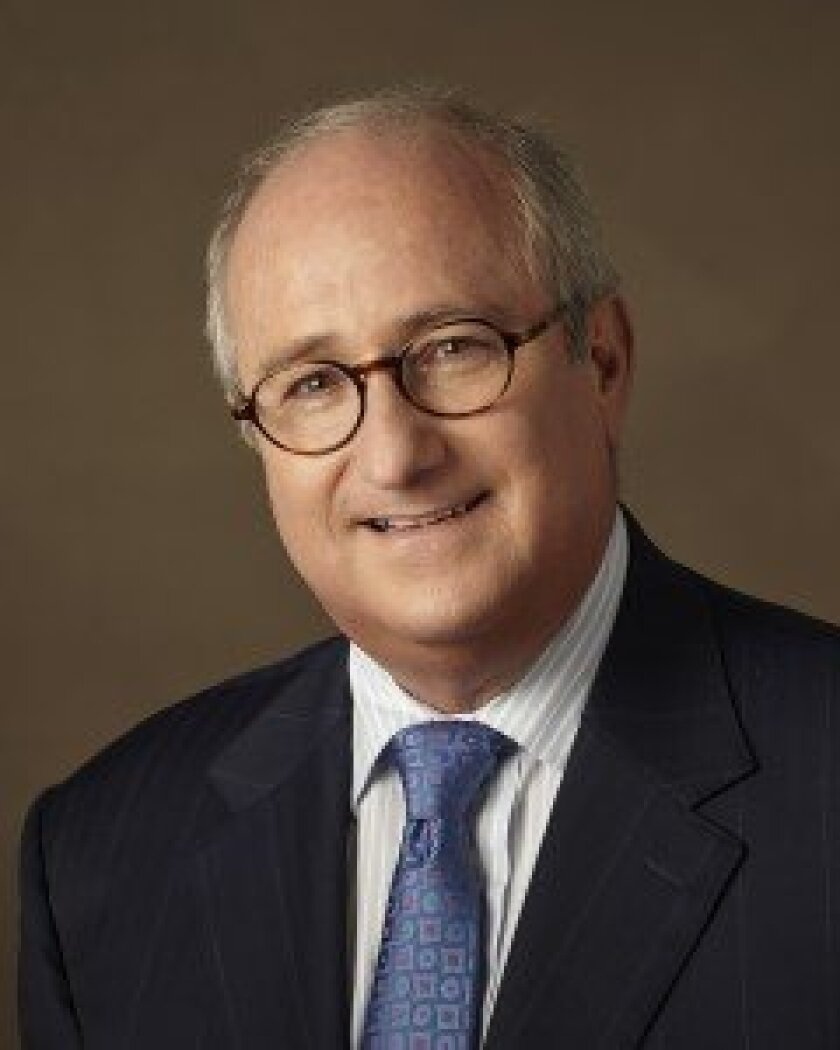 Late last year, attorney Frederick Schenk – a partner with San Diego-based plaintiffs' law firm CaseyGerry – was elected by the Board of Directors, 22nd District Agricultural Association (San Diego County Fair Board), to serve as its president. Schenk, a longtime Carmel Valley resident, was previously vice president of the Board of Directors, and now serves as president for two years. He has a long-time association with the San Diego County Fair Board, and had been appointed previously to serve on the board by former Governor Gray Davis, serving from 2002 to 2006, and was also vice president of the board in 2006.
With San Diego County Fair season in Del Mar around the corner, he discusses priorities for the fairgrounds – and why this property is such a vital resource for the San Diego community.
What are currently the top priority projects for the fairgrounds?
The most immediate priorities: Preparing for the Del Mar National Horse Show (April 17 - May 4) and the annual San Diego County Fair (June 7 – July 6).
Then begins the start of the summer horse racing season (July 17– Sept. 3). Completely new this year is a fall horse racing season (Nov. 7 – Nov. 30).
Also important are capital improvement projects, including refurbishing and widening the turf course – a $5 million project which is scheduled to be completed within the next month, as well as replacing the synthetic track with dirt, another $5 million project which begins immediately following the conclusion of the fall horse races. Additionally, there are ongoing environmental and sewer improvements ($7 million between now and 2018) to the backstretch/stable area and the $5 million conversion of the South Overflow Lot to a wetland, to be completed after the conclusion of the 2015 summer horse race meet. In addition, the 22nd District Agricultural Association (DAA) is considering opening a craft brewery in a portion of the existing satellite wagering facility at Surfside Race Place.
How would those projects be funded?
We are a self-funded state entity. Funding takes place in a number of ways. Through the Race Track Authority (RTA) -- any monies left over after paying bond debt are applied to capital projects. RTA revenue consists of all live race meet net revenue, all net Satellite Wagering Revenue and $2 million in food and beverage revenue. We could refinance our existing debt, and currently have $26 million remaining on tax-exempt bonds, or dip into DAA cash reserves, currently about $8 million. It should be noted that DAA cash reserves are replenished $2-3 million annually.
What are the most difficult issues facing the fair board right now?
Some difficult issues on the horizon: obtaining the funding needed for capital projects (including new exhibit halls), keeping horse racing healthy and relevant going forward, and attracting and keeping talented people within an antiquated state personnel system.
What are your goals as a fair board president?
My goals are to be a strong steward of one of the most important and uniquely located pieces of property owned by the State of California. The fairgrounds have been serving the residents of San Diego County for over 75 years. I want to be certain that I leave it to those who follow me just as well protected and in such splendid condition as when I took responsibility for its well-being.
Is there anything you wish people knew about the fairgrounds and/or the fair board that they don't seem to know or understand?
The Fairgrounds and the San Diego County Fair belongs to the people of San Diego County. It is a wonderful facility that has a positive yearly economic impact on the region of over $475 million and creates thousands of jobs and business opportunities. The board members are all volunteers — many of whom donate hundreds of hours annually to the success of this San Diego Jewel!
This summer, the theme for the 2014 fair is "The Fab Fair." We will be remembering the British Invasion and paying particular tribute to the Beatles and the impact that they and others had on our culture ever since they came to the United States in 1964. We expect those who attend will enjoy entertainment, fair food, modern agriculture and educational programs which will fascinate and inspire the more than 1.5 million people who will once again start their summer season at the San Diego County Fair.
---