Rancho Valencia slated to open this fall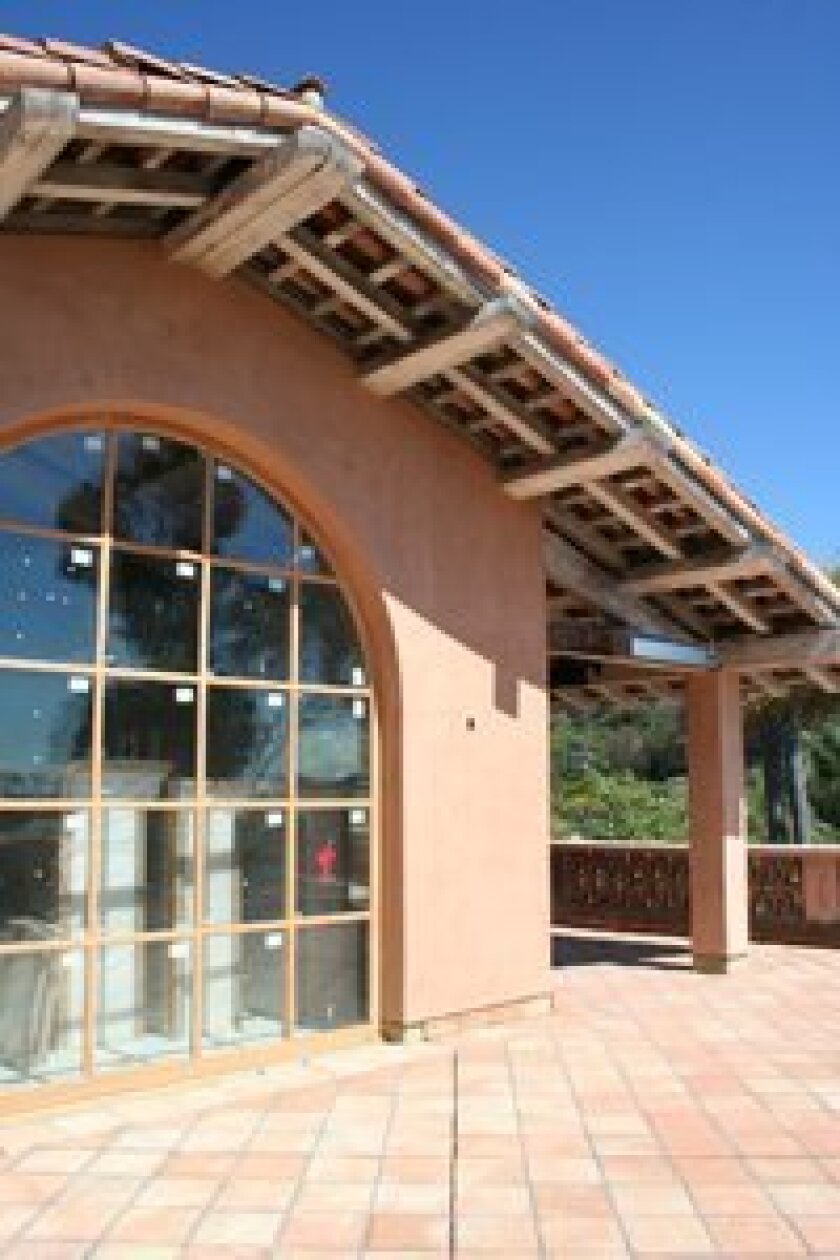 By Karen Billing
The Rancho Valencia Resort and Spa upgrade is set for a grand reopening this fall (a firm date has not yet been set). Everything is getting an overhaul at the Rancho Santa Fe destination, down to their logo and branding colors, from deep orange to fresh blues and chevron patterns.
"To call this a renovation is an understatement," said Nicole Sharp, director of marketing, who led a tour of the still under-construction resort recently.
An investment group headed up by Jeff Jacobs purchased the resort in May 2010 and since then have been planning to bring in only the "best of the best," laying out a detailed plan of exactly what they wanted. The resort shut down in January for the $30 million renovation.
All of the resort will be touched by the new design from the landscaping and public areas to the hacienda and guest rooms. The resort will be getting all new amenities, such as a new restaurant, new bar and new fitness offerings at the spa. Even the tennis courts will be resurfaced and given new windscreens. Tennis players will additionally be spoiled by a new clubhouse and pro shop.
The property is also home to two pools, a walking trail around the resort and a croquet lawn popular for weddings.
"It's going to be a destination within a destination," Sharp said. "There will be no need to leave the resort if you don't want to. The renovation has focused on creating amenities to support that."
One of the unique things about Rancho Valencia is that there are no hallways; all 49 rooms are individual casitas, located in clusters throughout the property. Model rooms are still receiving finishing design touches, but the one-bedroom suites remain enviably large with all the comforts of home.
"The design is an all classic, rustic hacienda feel. That's what the owners loved about the resort and wanted to keep that while renovating to make it more fun, new and nice," Sharp said.
The "beautiful" bathrooms have all new custom tilework, roomy sunken tubs, heated toilet seats and double vanities, as well as a walk-in closet.
All suites have outdoor patios and fireplaces and the one-bedrooms all have Jacuzzis. The walls surrounding the patios have been made higher for an even more private atmosphere.
"It's very peaceful out here and very tranquil," Sharp said, remarking on the ability to smell the property's botanicals and hear the birds chirping.
Guests can opt for private dining and entertainment on their patios.
The main entrance will have a courtyard with larger, new outdoor fireplaces and water features with enhanced gathering spaces. Surrounding the courtyard will be the on-site boutique Sheridan, run by Irina Rachow, owner of Flower Hill Promenade's Fairen Del and Madison Suite; the new "California coastal ranch"-cuisine restaurant Veladora; and the new bar The Pony Room with tall windows overlooking the scenic lawn.
With the restaurant and bar, Sharp said they are really hoping to reach out to the Rancho Santa Fe, Del Mar, Carmel Valley, Solana Beach and La Jolla neighbors, "just getting them to come and experience the resort for the dining and bar atmosphere."
The main building will also be home to several revamped meeting spaces, a large ballroom and a wine room for private dining with a Court of Master Sommelier and one of the best wine collections in San Diego.
"This is really going to be stunning when it's finished," said Sharp of the wine bar, which will be cozily bricked-in with all of the bottles on display and an outdoor patio.
The spa will be getting an additional 1,000 square feet of a new yoga pavilion and Pilates studio, as well as expanding its fitness center. The center will have enhanced fitness offerings, including a Tennis TRX class, with 30 minutes of conditioning training before hitting the court for an additional 30 minutes of tennis.
The spa facility itself, which opened in 2006, will not get any major structural changes but the whole treatment menu will change. The spa will be using a new line of skincare, Amala, "the most organic, natural product you can find in the world."
"Guests will feel like they're very well taken care of, what you want when you want it," Sharp said. "We're really looking for passionate people who enjoy hospitality and going above and beyond with that 4 to 1 ratio."
For more information, visit ranchovalencia.com.
---