'Roll Models' find common ground
By Kathy Day
When 41-year-old Andy Huesing met 5-year-old Alessandro Pintor on Aug. 23, it could have been any other meeting of new friends.
But in this case, the new pals rolled up in their wheelchairs at SeaWorld's Garden Plaza for the launch of Roll Models, a mentoring program pairing adult spinal cord injury victims with children in wheelchairs. They were one of seven pairs of new friends who spent the day getting to know each other. Family members also joined the fun during an event that included a Shamu show, a chance to explore the park and meet a couple of animals, and an ice cream social.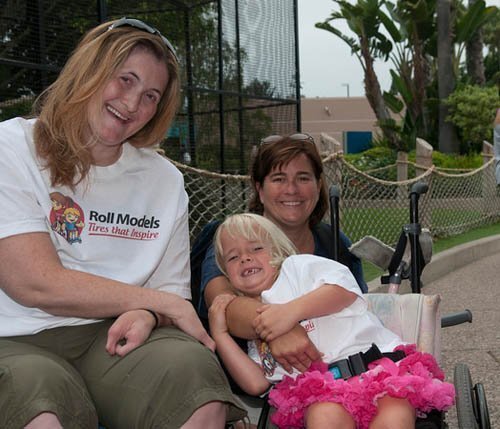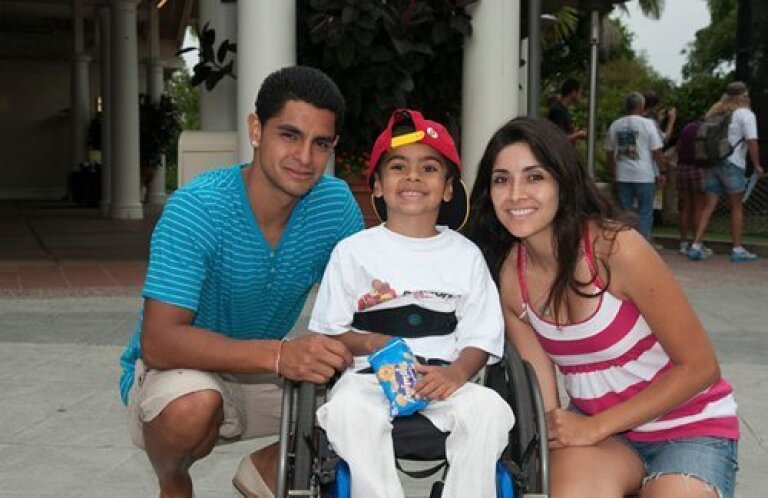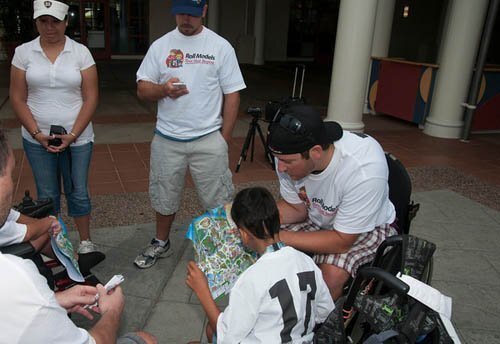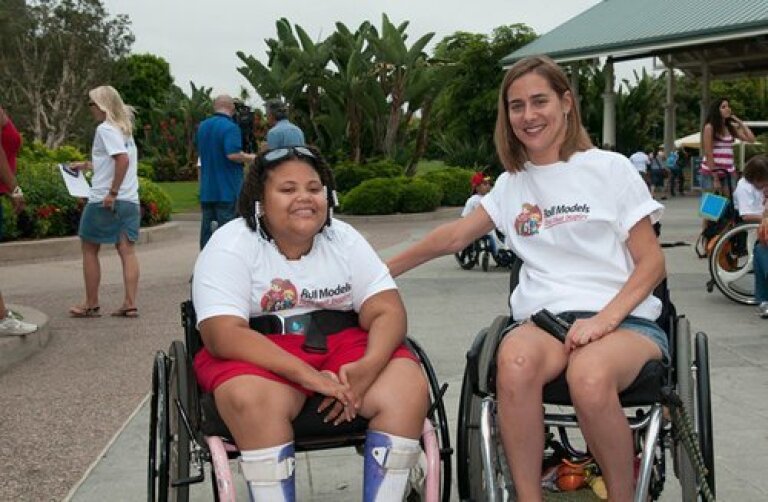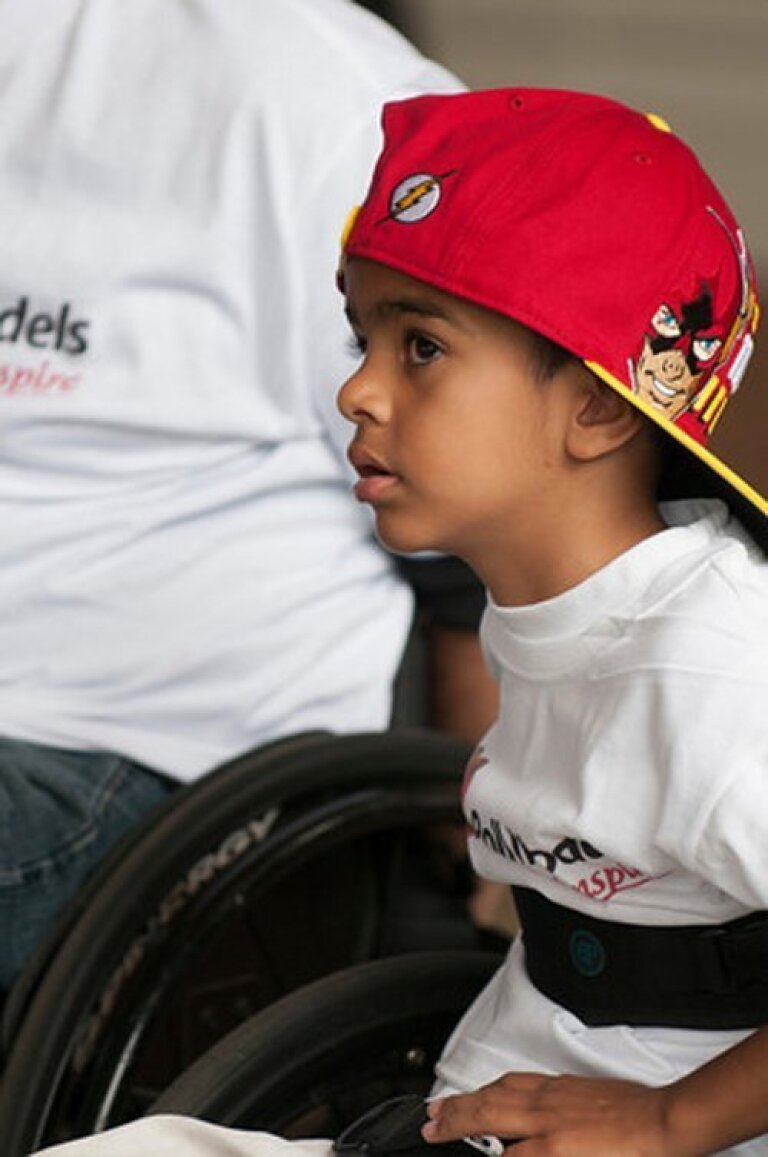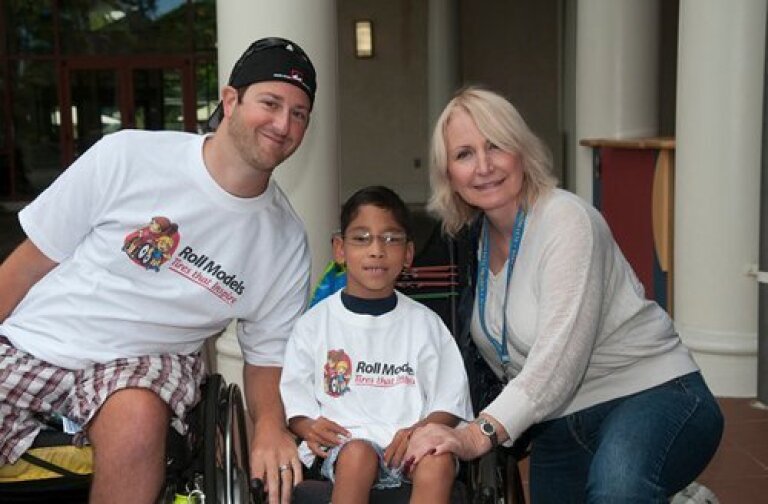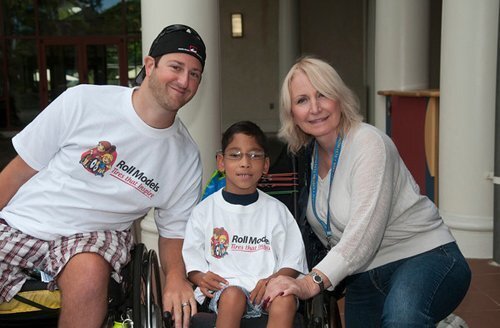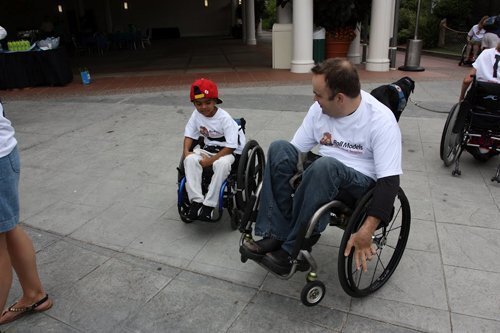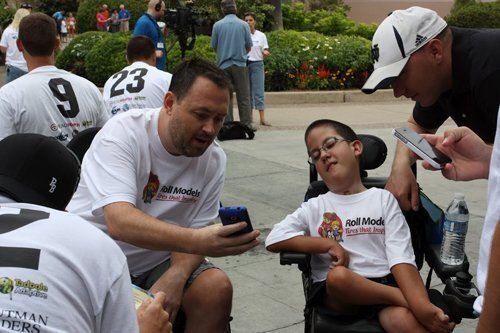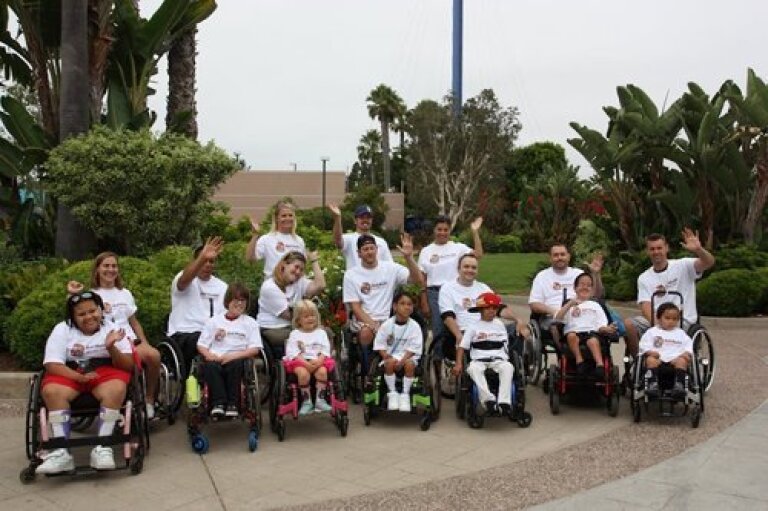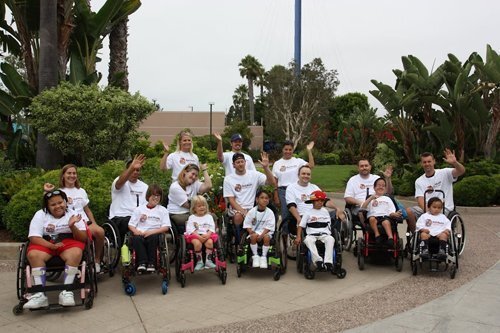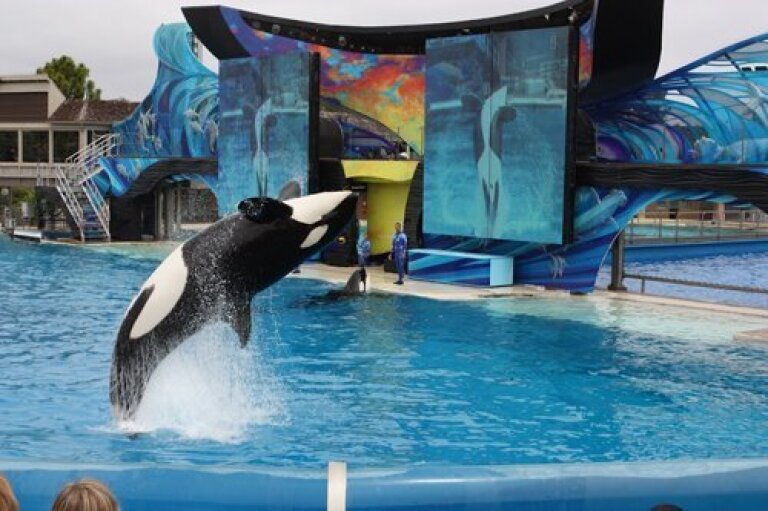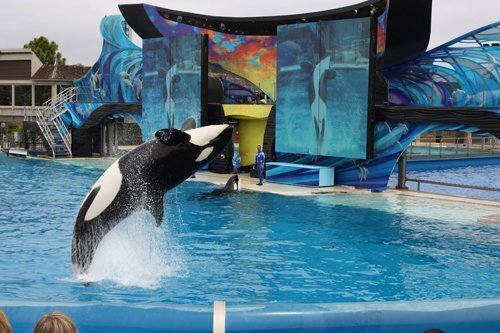 Organized by HeadNorth, the Carmel Valley-based nonprofit providing support and resources to paraplegics and their families, in partnership with Tadpole Adaptive (a San Diego online retailer that provides equipment for children with special needs), the effort inspired some giant smiles.
As Huesing, one of the owners of Tadpole Adaptive, got to know Alessandro, the youngster showed off his skills, tilting back in a wheelie that prompted a similar move by his mentor. It wasn't like an adult talking to a little boy but rather two people sharing a common bond.
Huesig learned that penguins are his new friend's favorite animals and the one he wanted to see most that day, although the penguin visit was delayed by a longer than anticipated stop at Turtle Reef where Alessandro took to the video games.
Later, Alessandro – and his parents – learned about how to make his wheelchair go faster, although Huesing said he is already a bit of a speedster.
Huesing, a Hillcrest resident, broke his neck at the C-7 level diving into a swimming pool when he was 17. While he has no use of his legs and his hands are somewhat affected, he otherwise has full upper body mobility.
His young friend, a San Clemente boy who was injured in a car accident when he was 3, has a similar injury. However, Huesing noted that Alessandro has better control of his hands than he does, perhaps because of his therapy at Project Walk in Carlsbad.
"I think a lot of the time kids with disabilities need to know there are others in similar situations who can do everything they want to do," Huesing said.
Reflecting on the day for a blogpost he was writing, he said, "At one point, I caught myself thinking he's just like any other kids. I kind of forgot he was in a wheelchair … It really gave me a fresh perspective."
As part of the program, HeadNorth Executive Director Michele Bart led a brief icebreaker, asking each of the children and their mentors to introduce themselves, give their age and tell what animal they would like to be. Alessandro would choose to be a penguin; Andy an octopus. At least a couple of the children, who ranged in age from 3 to 10, chose dolphins while several of the adults selected birds and butterflies.
Bart, in an interview before the SeaWorld kickoff, explained that HeadNorth has two sides – a helping side that mentors and supports spinal cord injury victims and their families, and a financial side that provides grants for things insurance may not cover like door ramps or vehicle modifications. They also conduct an outreach program where able-bodied people spend a day in a wheelchair and support research efforts and organize conferences to spread knowledge.
Until now, the mentoring has focused on "rehabilitated and reintegrated" adults serving as role models to newly injured adults who sustained spinal cord damage in sports, vehicle accidents or in the line of duty, such as military or police service.
"They have lots of questions," Bart said, noting many are not health-related but rather involve their children, relationships, matters of going back to work, even questions about using the bathroom.
Their mentors are there as a support system to help them with emotional, psychological, and social challenges, she added. "Many have become lifelong friends with their mentors and their family members."
Now, with Roll Models, they hope to build on the success of the program but because the number of children with spinal cord injuries is relatively small, they are also reaching out to children with other illnesses, such as spina bifida and muscular dystrophy who are in wheelchairs for life, Bart said.
"They have the same issues," she noted, emphasizing that the matching process was "fun, understanding the personality of the kids and the mentors."
They are starting small, focusing on "quality, not quantity," while hoping that program will be a support system not just for the children but also for the parents.
The day after the event she said she was "really overwhelmed by the positive response, particularly from the parents. There was a lot of reassurance that it's a good program and much needed."
And, as an indication of that, she said, they all exchanged contact information and were asking when the next group event would be. Soon. They hope to host an event this fall and one around the holidays, she said.
Meanwhile, the new buddies will get together on their own and answer questions as they arise.
Andy and Alessandro already have a play date planned. They'll visit a local park that has a playground that's accessible for those in wheelchairs. But they won't be alone. Andy's girlfriend and her able-bodied son, who's also 5, plan to join the fun.
To learn more go to HeadNorth go to www.headnorth.org or call (8580 350-5199.
Find Tadpole Adaptives at tadpoleadaptive.com
---