RUSH Field Hockey Club claims UC Berkeley 6v6 Championship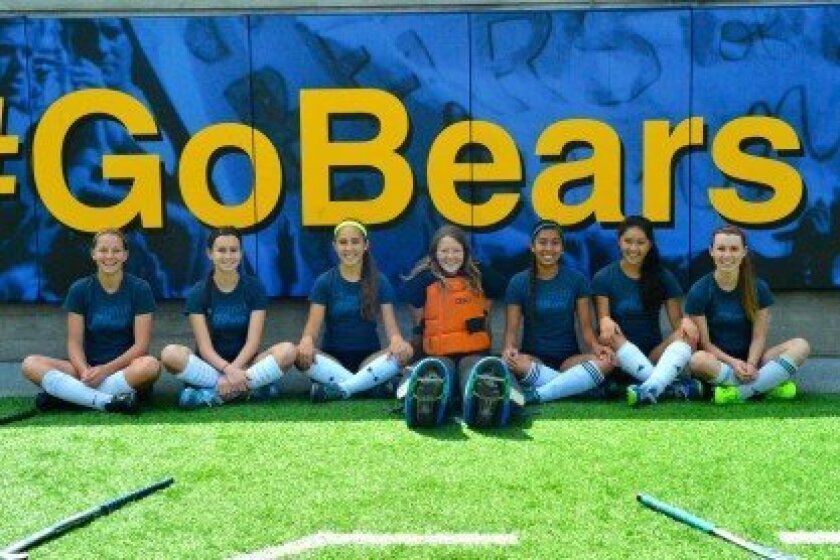 The RUSH field hockey team won the U16 championship and finished with no losses in the U19 tournament at the Cal 6v6 held in the Memorial Stadium on the UC Berkeley campus over the weekend of March 29-30.
The team was coached by Carmel Valley resident and former Cal player Gretchen Jimenez under the direction of club director Brian Schledorn. The team went undefeated in five games in the U16 bracket, racking up 34 goals while giving up only 1 goal on the day.
At the U19 level they were 4-0-1. The team consisted of sophomores from six different high schools: Farah Farjood and Gabi Jimenez from Torrey Pines High School, as well as Kyra Kent (Scripps Ranch), Nina Randolph (La Costa Canyon), Sara Janetzky (San Pasqual), Tatiana Arias (Fallbrook), and goalie Chelsea Bigelow (Westview).
Next up for the team is the Stanford University 5v5 tournament in mid-April, followed by local tournaments including: Play for Pink tournament at Vista High School and the Mila Memorial tournament at Fallbrook High School.
---