Salaries, benefits, and how columns grow out of control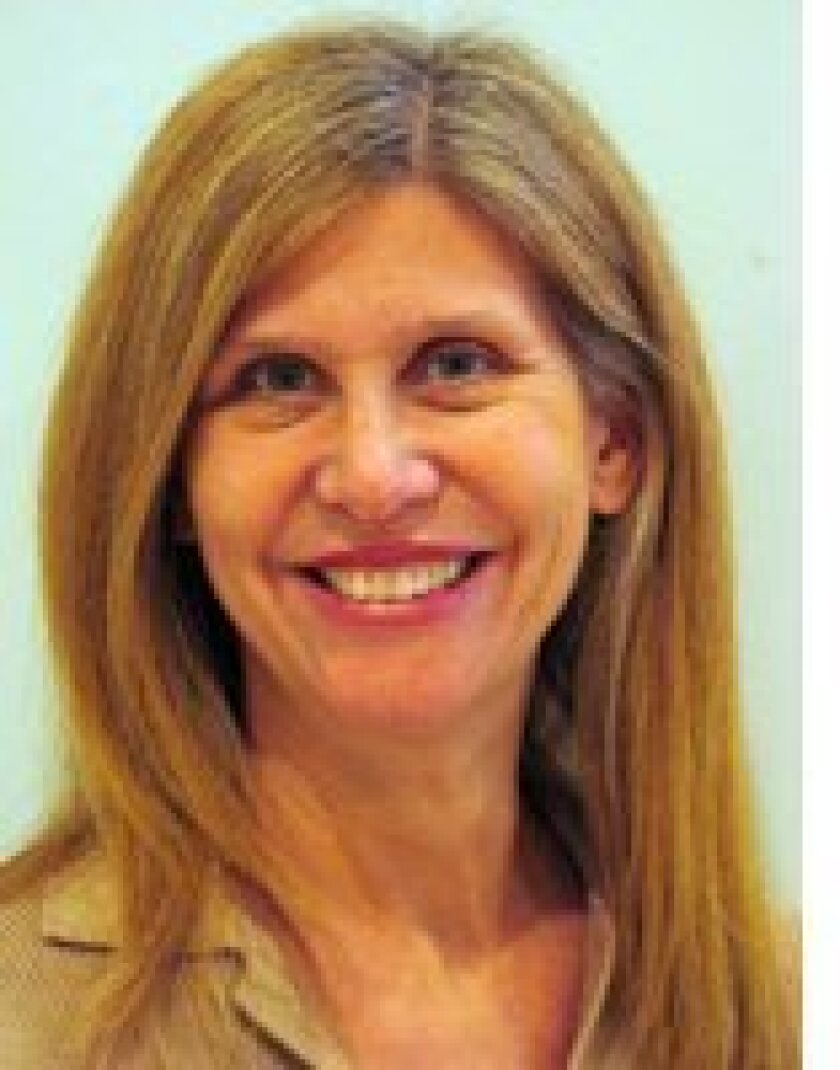 Some of you have asked why my columns are so long. It's a good question, because I never set out to write so much. It's hubris to think my words are so important – I recognize that.
Every time I sit down to write, it's always with the goal to keep my words under 1,000 – 800 is the target.
But here's a perfect example of how it happens.
I recently reviewed the agenda for the San Diego County Office of Education's last board meeting and read in the minutes of the June 11 meeting that board president Sue Hartley (who represents this district, District 5) announced that in closed session the board had given county superintendent Randy Ward an exceptional rating in his annual evaluation.
The board then approved the eighth amendment to Ward's contract which provides a salary increase equal to the increase given to SDCOE certificated teachers – 2 percent retroactive to July 1, 2013 and 1 percent retroactive to Jan. 1, 2014.
The motion passed 4-1, with board member Gregg Robinson (District 1) opposed.
"I know my salary was stuck at $286,073 for a long time," said Ward in an email. He said he started at $265,000 eight years ago.
After the recently approved raises, the county reported that on Jan. 1, 2014, Ward's annual salary was $294,713, and on July 1 it increased to $300,608.
Gasp. Many of us are definitely in the wrong business.
Back to the minutes. The SDCOE board then passed another motion (again 4-1, with Robinson opposed) to increase board members' monthly compensation 5 percent over the current rate, which is $486.20 per month. The $24.31 increase brings each member's monthly compensation up to $510.51.
As an aside, although this has little to do with the subject (see how easy it is to digress?), Robinson was the lone "no" vote on a third item of interest in those minutes.
The Sweetwater Union High School District has had some trouble of late, with four board members criminally charged. Apparently it is proper procedure for the county to step in and appoint temporary board members to serve until elections can be held.
So the board majority (the four) appointed themselves "to temporarily serve as trustees" of Sweetwater. Robinson was not one of the appointed four, and he abstained from the vote.
That provides some background into the situation at the county board of education as Del Mar resident Doug Perkins, who was elected in June, steps in later this year to take Hartley's place.
So back to the matter at hand. Here's how it starts – that word-length problem.
This SDCOE report made me curious about other school districts and if other districts' board members get paid for public service – and what local superintendent salaries are.
So I asked Rick Schmitt, superintendent of the San Dieguito Union High School District, if his board members are paid. Yes, he said – and eligible for full health benefits.
And so it begins. One question leads to three more. It's like peeling away the layers of an onion to get to the really smelly part.
Back I went to the county to ask about health benefits for elected school board members, who of course approve salaries of staff.
According to Michele Fort-Merrill, SDCOE's assistant superintendent of human resources, SDCOE board members are eligible to participate in the SDCOE health insurance plans. It gets complicated.
All five board members, she said, participate in the county's life, supplemental disability and travel accident insurance plans. SDCOE pays $14.25 per board member per month for life, $5.40 per month for supplemental disability, and $5.21 per month for travel accident. Board members pay nothing for these.
Four of the five participate in the vision plan (Lyn Neylon of District 2 does not). The cost for board members is zero, and SDCOE pays $9.10 per month per member.
Four of the five also participate in SDCOE's dental plan, although Sharon Jones of District 3 is a partial participant (Neylon opted out of dental as well). Board members pay nothing. SDCOE pays $62.80 per month for Jones and $125.61 per month for Mark Anderson (District 4), Hartley and Robinson.
And three of the five – Hartley, Jones and Robinson – participate in the big one, medical, although they participate in varying degrees. SDCOE pays $1,044.53 per month for Hartley, $930.38 for Robinson, and $442.59 for Jones. For their part, Jones and Robinson contribute $57.44 each month, and Hartley contributes $411.76 monthly. Neylon and Anderson have opted out of medical benefits completely.
For a map of the five SDCOE districts, see: https://www.sdcoe.net/Board/Pages/Board-Members.aspx.
Local districts
Now back to San Dieguito, to see the degree to which that district's trustees participate in health benefits and what they are paid.
Schmitt said all five board members are paid $400 per month and participate in the district's paid medical and dental plans, except Barbara Groth who only takes dental benefits. San Dieguito board members pay no monthly premiums. Now there's a deal. And we wonder why board members run for their seats term after term.
As long as we are on the subject, this report wouldn't really be complete if we didn't find out how local elementary school district board members stack up. I had to ask, right?
We can start with the easy one. Rancho Santa Fe School District Superintendent Lindy Delaney wrote back immediately, saying, "Our five school board members do not receive compensation of any kind for serving on the school board. They do not receive a stipend and/or health benefits."
"Have a nice day," she added, which was off to a great start given her response.
Not so lucky with the Del Mar Union School District, however. DMUSD superintendent Holly McClurg said board members are paid $246 per month, for an annual salary of $2,952 per member.
Only one board member has chosen to enroll in the district's insurance program – Doug Perkins, who participates in the district's medical, vision and dental plans. The total monthly premium for medical, dental and vision coverage is $1,539.81, an amount that Perkins pays out-of-pocket, McClurg said.
"The district does not contribute anything to his insurance," McClurg said. "Doug pays what the insurance carrier charges the district for each of our employees."
Solana Beach School District superintendent Nancy Lynch said board members receive $240 per month -- $2,880 per year. And complicated insurance benefits.
The district has four options – HMO medical, PPO dental, vision and life. Jeff Busby takes none of the four.
For life insurance, the other four take it, costing the district $151.20 annually for each member. Board members pay zero. Rich Leib takes only life insurance – not medical, dental or vision.
For family vision, which costs the district $190.80 per year per member, with board members paying nothing, Vicki King, Debra Schade and Julie Union all participate.
For family dental, King, Schade and Union pay $515.00 annually, and the district pays $1,385.30 annually for each trustee.
Union is the only trustee who participates in the district's medical plan. For this benefit, she pays $1,143.50, and the district pays $17,134.80. Both are annual fees.
These costs, by the way, are typically what the districts and employees pay as well. Health benefits are considered one-third of an employee's total compensation package. So the benefit is not insignificant.
Salaries
We're really not done until we compare salaries of superintendents, given that's where we started, with Randy Ward's salary raise.
Schmitt earns $220,000, Lynch earns $175,203, Delaney earns $181,011 and McClurg earns $185,000. McClurg was appointed superintendent in 2012 at a salary of $158,000. Last year it was increased to $170,000 – and now it's $185,000.
Revealing salaries really doesn't tell the whole story, and I see we are well over my self-imposed 1,000-word limit. Nonetheless, here's the fine print.
Lynch noted that she also gets $450 per month for mileage and $2,000 annually as a doctoral stipend. McClurg said she receives a doctoral stipend of $10,000 annually and a potential bonus of $5,000 – twice a year! – if she meets board-specified goals.
If you are wondering why McClurg's doctorate is worth five times more than Lynch's, you're not alone. McClurg started in 2012 with a doctoral stipend of $2,500.
Delaney receives $400 per month in car allowance and no bonuses or stipends.
Schmitt receives no performance bonuses and is reimbursed for mileage at the standard IRS rate.
Now we're well and truly out of time and space. I'm approaching 1,400 words, but even so, the report is incomplete. I didn't go back to Ward to ask about his extra income.
Taking a short cut, I'll borrow from a July 27 report in the San Diego U-T indicating that Ward received $11,155 in "other pay" and $33,404 in benefits. This was before his most recent salary raise.
We didn't discuss yet how evasive agency employees can sometimes be when questions are asked – and how one answer prompts so many more questions. Two recent exchanges illustrate this point.
When one administrator at SDUHSD answered a question with a bare minimum response, he closed the email by writing, "Let me know if you have any more questions." My reply was, "hahahaha" – because it was funny. Of course I had more questions.
Another had a unique way of not responding to a question. Because I hadn't heard back after a few days, I wrote a follow-up email, asking if my earlier question had been confusing.
Her reply: "Your question was not confusing." That was it – no actual answer to the question. Meanwhile, days passed and deadlines were missed.
So there you have it: how your tax money is spent on superintendents and elected school board members – and how my columns grow so long.
Clocking out now at 1,614 words.
Marsha Sutton can be reached at suttonmarsha@gmail.com.
---