San Dieguito enrollment study group formed, facilitator chosen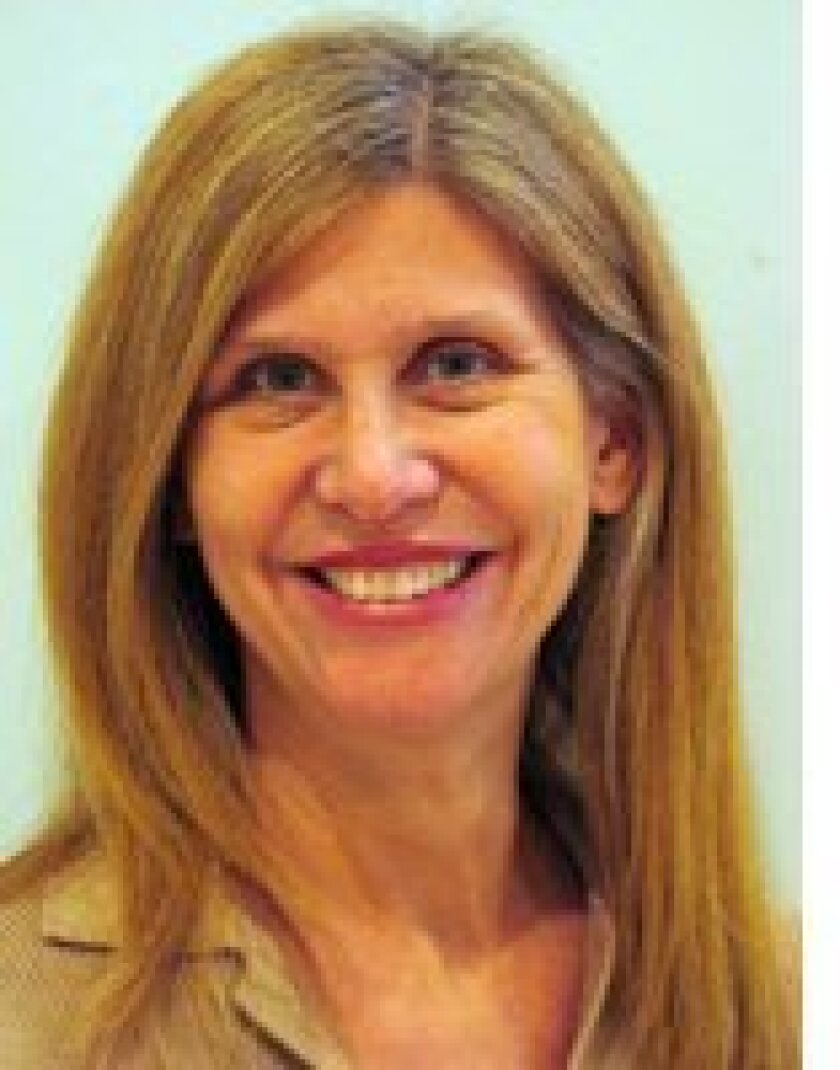 Vocal community dissatisfaction with San Dieguito Union High School District policies on enrollment and attendance boundaries last spring has led the district to create a task force to explore the issue – and to select a facilitator for the group who charges $350 an hour.
The task force, officially called the High School Enrollment Study Group, grew out of objections earlier this year to the lottery system SDUHSD uses to allow admittance to the district's two "open enrollment" high schools – San Dieguito Academy and Canyon Crest Academy.
Called "schools of choice" by SDUHSD, these two high schools are open to any student in the district. The other two comprehensive high schools are called boundary schools; students in the northern half of the district are assigned to La Costa Canyon and in the south to Torrey Pines, unless the student chooses to apply to one of the academies.
If more applications are received for the academies than there are seats available, a random lottery system is used to select the lucky winners. Students not selected are guaranteed a seat at either LCC or TP.
Dozens of parents, mostly from Cardiff and Encinitas, united and asked the district to re-examine its enrollment policies and give priority to students living near SDA. They made a compelling case for neighborhood schools.
The uproar caused the district to reverse its previous policy that denied entry to all waitlisted ninth-graders, admitting 65 students at SDA and 125 at CCA this fall.
Because of the growing popularity of the two academies, and because the lottery system was established 18 years ago, San Dieguito administrators decided the time had come to re-evaluate their enrollment and boundary policies. Thus the study group.
Although some questioned the need for such a group, believing district staff should research the issue and present options to the school board, SDUHSD's associate superintendent of educational services Mike Grove said community involvement was crucial.
Without the group or the facilitator, he said the public might think the district was pushing its own agenda.
"There are some members of the community who don't trust this is going to be a fair and impartial process," Grove said.
"I think we have an obligation to ask the community what do you want," he said. "We've had this system for almost 20 years … and this is a pretty significant change that would impact a lot of people."
Furthermore, Grove said the group will not be making recommendations or voting on the best options. It is unreasonable, he said, to expect the group to reach consensus when there are so many varied opinions.
Rather, the goal is "to gather information so the board can make the decision," he said.
"It's not this group's job to make this decision," he said. "It's the board's job to make this decision. But the board also needs to make that decision with good information."
Grove said the group will hear from demographics and enrollment experts, collect information, and discuss options in detail. He anticipated participants will eventually come up with two to four options, with pros and cons for each, which will be presented to the school board.
He said he was unable to predict how long the process would take but did not expect any changes sooner than the fall of 2016.
Facilitator
The facilitator selected to lead this effort, Leonard Steinberg of the Creative Alliance Group of Encinitas, confirmed Grove's statements, saying, "We don't vote on anything. We also don't prioritize the options."
Steinberg emphasized that this is not a task force, which examines issues and comes up with solutions, but rather a working study group. He said the group will listen to experts, then break out into smaller working sessions, develop options that meet legal constraints, list benefits and drawbacks of each option, create action plans that address how to implement the options, and then present everything to the school board for trustees to debate and decide upon.
Along the way, Steinberg said the study group will hold town hall meetings with the public to explain the information gathered, update the community on progress, and hear feedback.
Steinberg and his wife are listed as the principals of the company and are the only two employees. Steinberg's rate of $350 per hour, which will be paid through the General Fund, was justified by SDUHSD's Grove who said no work will be done without his prior approval for each specific task.
Grove said if he were to lead the meetings, the perception might be that the outcome would be biased "because I work for the district." Also, he said it would "preclude me from actually participating in the meetings as the representative of the district."
He said he and SDUHSD superintendent Rick Schmitt interviewed Steinberg at length, have been very satisfied with his previous work in the district, and felt comfortable with both his ability and his hourly rate.
"He has the skills we believe to be a good facilitator based on our past experience with him," Grove said.
The contract with Steinberg's company was approved by the school board at its Oct. 2 meeting by a vote of 4 to 1, with board member John Salazar opposed.
Concerned the contract looks like a blank check, Salazar asked his fellow board members to at least approve a cap on expenses for the open-ended contract, which was rejected.
"I asked for us to add a 'not to exceed amount' – they all said no," Salazar wrote in an email. He said the other four board members "then went on to vote yes" for the contract. "I think something is wrong with that."
Grove said a dollar limit in the contract might end a process that's not done and then he'd need to ask for more money.
Also, when a not-to-exceed amount is included in contracts, Grove said consultants tend to bill up to that amount.
He said the contract is structured in such a way that Steinberg "doesn't bill any hours unless I direct it."
"The prep will be done with me," Grove said. "We're going to plan this process out together."
He said this was not just out of fiscal concerns but to avoid the perception that Grove is "running the show or trying to shepherd it in a particular direction" – or that Steinberg is.
"He doesn't do any work unless I say so," Grove said, adding that his staff will do all the research and preparation of materials.
"What I really need him for is to give some input on the planning of the meetings and then to run the meetings," Grove said.
No apologies
To compare fees, an attorney for the district, Daniel Shinoff of Stutz Artiano Shinoff & Holtz, charges $200 an hour, and a contract was approved on Oct. 2 for a Ph.D. psychologist for $150 per hour for neuropsychological and behavioral assessments.
The San Diego County Office of Education offers facilitators at no charge who have extensive experience leading task forces and strategic planning sessions for San Diego County school districts.
In a letter to all five SDUHSD trustees, Encinitas resident Danica Edelbrock objected to the $350 rate, saying San Diego companies like the National Conflict Resolution Center can do good work for a lower rate.
"I feel that you probably could have even recruited someone from the community who would have volunteered to do this for free," Edelbrock wrote.
Steinberg, however, offered no apologies.
"These are what my fees are," he said. "I don't know how you want me to justify those fees. I don't exactly know why I need to justify those fees."
He said his company specializes in working with public agencies, providing a variety of different services in the construction and community development sectors.
"That's what I do for a living," he said. "That's what I've been doing for many, many years."
The contract approved by the school board states that Creative Alliance Group will "provide assistance with the creation and implementation of the high school enrollment study group, establishing a collaborative environment between the district and the community, and facilitating and coordinating with all parties regarding attendance boundary areas and school enrollment, during the period October 3, 2014 until project completion or termination by either party with 30-day written notice, at the rate of $350.00 per hour plus out of pocket expenses, to be expended from the General Fund 03."
Edelbrock, in her letter, asked trustees to state how much money has been allocated in total for the contract.
The total amount is unknown, said Grove, who called the contract "pretty standard" and said any arbitrary number would be difficult to estimate.
"I don't know how long this is going to take or exactly how many hours I'm going to have him do work for us," Grove said. "I don't know. We've not done this before."
Grove said he didn't "even know how to predict how many meetings we're going to have. What I don't want to do is rush this process."
I asked Grove if bids had been solicited for this contract, and he said that professional services don't typically go out for bid – "especially ones that aren't going to be hundreds of thousands of dollars." He also added that contracts that go out for bid can take months before vendors reply, are reviewed, and selected.
Conflict of interest?
Cost is not the only concern.
Because Steinberg's two children currently attend San Dieguito Academy, the perception of a conflict of interest exists and some have questioned Steinberg's objectivity.
"We are all well aware that there are multiple other options for mediation that would not have introduced such clear bias to the process," wrote Encinitas resident Lisa Koch-Hulle to trustees.
"It is my sincere hope that you reconsider this contract, as the result of any mediation from a clearly conflicted person will certainly and rightly be questioned, making the effort doomed from the start."
In her letter to board members, Edelbrock echoed these concerns.
"This person is supposed to be unbiased," Edelbrock wrote. "Did Dr. Grove mention to you that this man lives in La Costa and his children attend SDA? If he offered this information, then I question your judgment to approve this."
"Rick [Schmitt] and I both interviewed him and that was one of the first questions I asked," Grove said.
He said Steinberg told them he was objective and that his children would be unaffected by any decision.
"He has no dog in the fight," Grove said. "He doesn't care what the outcome is."
Steinberg couldn't remember if either of his children were on a waitlist to get into SDA but said LCC would have been fine if they had not been admitted to SDA. He does not live within walking distance of either school.
"When people say I can't be objective, they don't know my background," he said. "I've had some experience in the past with this district on a boundary school issue."
Steinberg is referring to his battle with the school district more than seven years ago, over San Dieguito's decision not to build a middle school in his neighborhood in La Costa Valley.
Even though his school had not been built yet, he said it was the "same basic concept" – the importance of children attending a neighborhood school.
"I really understand where these folks are coming from," he said.
Grove said Steinberg is an excellent choice for a facilitator not in spite of but because he struggled with the district on similar issues in the past.
"He has no problem taking the district on, as he's demonstrated," Grove said. "I think that gives legitimacy to the fact that he's not going to be a district yes-man on any of this."
Grove added that Steinberg's experience in the past means he has the knowledge and context of the boundary and enrollment issues the district is wrestling with.
"There's value in having someone who understands it rather than just hiring some random facilitator from outside the district who would come in and wouldn't necessarily understand the community and the issues," Grove said.
"I've been involved for many, many years with this district," Steinberg said. "I understand there's a tremendous amount of passion around this issue."
Steinberg said the charge of bias is unfounded also because the study group will not vote or make recommendations.
"We are simply coming up with ideas and options and exploring how those options can be put into play," he said.
Study group members
An email soliciting applications was sent to every parent in the district in September, and Grove said 16 parents were selected to serve on the study group, out of 104 applicants.
Grove and Steinberg sorted through the applications, seeking input from SDUHSD site administrators as well as feeder districts. Board members were not involved in the selection process, Grove said.
The questionnaire was extensive, asking about their interest in joining the group, prior relevant experience or skills, opinions on the issues, involvement in other school groups or activities, and availability to meet during day and evening hours.
Grove said they wanted a mix of members who supported boundaries and those who didn't. Besides diversity in positions on the issues, they sought geographic representation from communities throughout the district and parents with kids of varying ages.
In addition to the 16 parents, the study group will include eight certificated staff members (teachers and counselors) – two from each of the four comprehensive high schools. Interested teachers and counselors were invited to apply and were chosen by Grove and each site's principal. The goal was to select people with diverse perspectives as well as those who work well in a group.
Also serving on the study group are two principals (David Jaffe from Torrey Pines and Tim Hornig from San Dieguito Academy), Grove, and another district administrator who oversees enrollment projections.
In addition, two students from each comprehensive high school were recruited and selected by the high school principals. That makes 36 members total.
Grove said he would not release the names of the study group members until after the first meeting on Nov. 12.
Because "there is already significant misinformation about this topic," Grove said he first wants to make sure "that all participants are clear on some basic information regarding high school enrollment, the group's purpose, and their role in it."
The dates of the meetings will also not be made public, but information will be posted periodically and open forums will be held to allow the group to share information with the community and seek public input.
Marsha Sutton can be reached at suttonmarsha@gmail.com
---