San Dieguito grapples with bond restrictions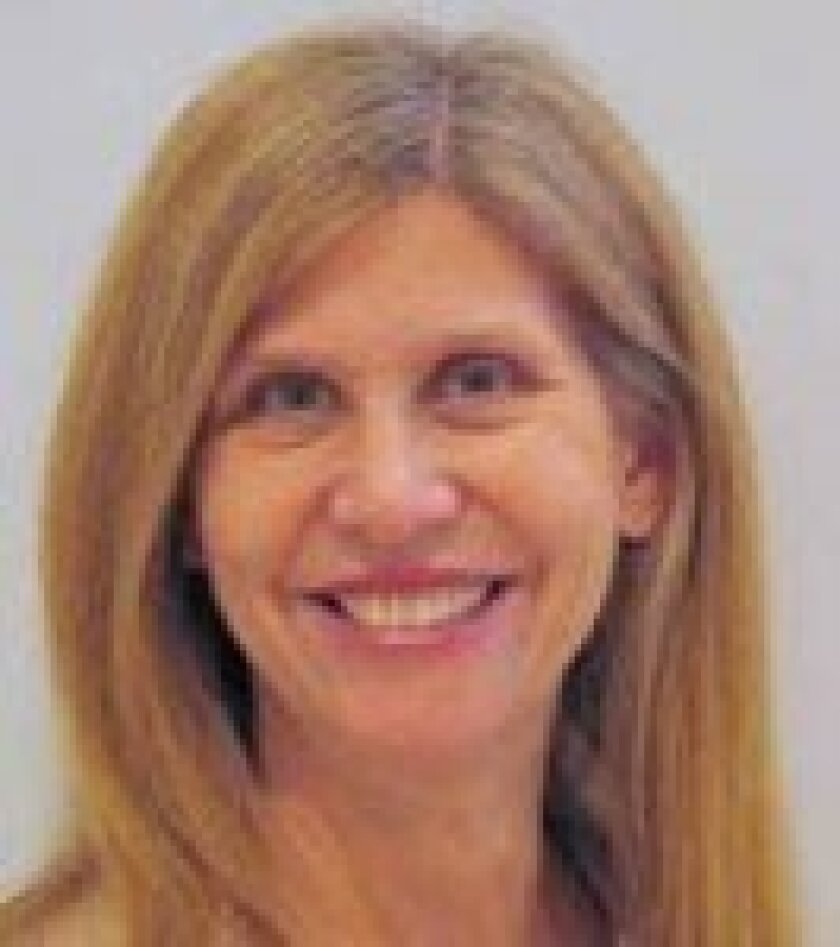 By Marsha Sutton
I know, I know … you're bemoaning another column about bonds and school finance.
Although it may make your eyes glaze over, there's a lot of money at stake here, as the San Dieguito Union High School District moves forward with its publicly funded facilities projects.
When last we left off, I was crowing about San Dieguito's willingness to comply with the proposed legislation in Assembly Bill 182 that restricts how bonds are issued.
Whether you were in favor of the bond or not, it matters little since that ship has already sailed. The point is, if you've got to have taxes (and apparently the voters in San Dieguito think we do), best to do it right.
And with new school bond legislation that has popular public appeal and bipartisan support in Sacramento, it makes sense to comply with the proposed rules of AB-182, even though those rules have not yet become law.
Voters approved a $449 million facilities bond for San Dieguito last November, and the district is planning its first of four draws next month. Every draw after that is based on assumptions.
"We will not know what is reality until we get closer to each one of those dates," said Eric Dill, SDUHSD's associate superintendent of business services, in a meeting Feb. 21.
Crystal ball projections include whether – and how much – property values may (or may not) increase in the next few years.
"If you had asked other districts in 2004 where they thought their assessed valuation would be in 2008, they would probably have vastly different assumptions than what actually ended up happening," Dill said.
Currently, the district assumes slow growth, "because that's the reality that we're living with right now," he said.
SDUHSD took a "very long view" of assessed valuation in the district over time and learned it averaged about 6 percent, he said. "But we never get up to 6 percent in any of our assumptions."
For the next draw, anticipated in 2015, Dill said the district will carefully evaluate the market and the assessed value trends, before moving forward.
"We're going to be going through this exercise over and over and over again and refining where our projections are," he said. "It could very well be we get into another period of explosive growth like we had before. If that happens, that will change what the out-year projections will look like."
But the reverse situation is possible.
"If things are like they were for the last three years, suddenly we're looking at negative growth, declines in our assessed valuation," Dill said. "Then we will have decisions to make at that time.
"Do we go out again for another bond? Do we hold off because as we look down the line there won't be enough to complete all the projects? Do we go for a smaller authorization and just work on specified projects and hope that in two years, three years, things have recovered?
"These are all the things we will be doing during the life of this bond project."
Dill said this type of exercise – examining multi-year projections – is done every year when preparing the district's general fund budget. Districts know the current year's position and can fairly accurately project the following year's.
"But once you start getting further out, you're just looking at trends and assumptions," he said.
That's why multiple series of bonds are issued several years apart – to wait for more growth and to make necessary adjustments, he said.
Ken Noah, SDUHSD superintendent, said the district's finance team has been instructed to adopt "the most conservative assumptions on AV growth that would withstand the test of time."
Two ways to achieve increases in assessed valuation of private property are new home sales and turnover of existing homes to new buyers. So assumptions project new home construction as well as existing home sales, known by demographers as the velocity of turnover.
Dill said about 4,000 new units have been approved within the district's boundaries, about 2,300 of which are located in Pacific Highlands Ranch.
Then there are homes that have been occupied for decades and have seen a major increase in market value over time.
"We know we have some very mature communities," he said. "We see big jumps in AV when those properties turn over."
The new legislation
Although some details are still under discussion, the main provisions of AB-182 are supported by San Diego County treasurer-tax collector Dan McAllister and California state treasurer Bill Lockyer. The two major conditions that most concern San Dieguito are:
A debt ratio of no more than 4 to 1, ensuring that the total cost cannot be more than four times the amount of the principal
A maximum maturity of 25 years
McAllister is asking all school districts "to take a look at that bill and consider that there's a good likelihood that these new rules will pass, and to structure any pending bond issuances within the limits of this proposed legislation," Dill said.
The scary words that triggered this legislation are Capital Appreciation bonds, which have acquired widespread notoriety lately. I asked how CABs figured into San Dieguito's plans.
"In our earlier scenarios that we ran, we only had one smaller CAB in our very last issuance," Dill said. "It was a short-term CAB, and it would have fit into the confines of [AB-182]."
He said the decision on the use of CABs would be made later and depended upon assessed value growth.
If AV grows faster than anticipated, the last of the four draws might be all Current Interest bonds with no need for CABs, Dill said. "Or maybe we slow down and not issue CABs. We'll have all of those decisions to make down the line, but we don't anticipate that for a number of years."
He did guarantee that the first draw will be all Current Interest bonds and no CABs, with less than a 4-to-1 ratio.
Although the resolution passed by San Dieguito's board allows for 32-year bonds, the district intends to reduce that limit to 25 years to comply with the proposed legislation.
Ken Noah said the district could legally issue the first series of bonds for longer than 25 years because the law has not yet passed. But he is insisting that the district comply with the proposed rules.
Dill said the district is modifying its timeline and is working to repay the debt in 25 years at less than a 3-to-1 ratio.
The 25-year limit affects San Dieguito not immediately but in the long-term.
"We still have enough room within our current assessed valuation for a 25-year term to not affect the first two issuances," Dill said. "We'd still be able to draw $160 million in Draw One and $125 million in Draw Two."
AB-182 stands a very good chance of passing. So it's reasonable to follow the advice of Lockyer and McAllister and abide by the public will by complying with proposed laws designed to protect public money from abuse and waste.
"We're going to be under those restrictions anyway," Dill said. "So it makes sense for us to look at what that structuring under 25 years would do."
The difference for San Dieguito may mean five instead of four issuances and a completion date in 2025 rather than 2020.
"We may have to add an additional issuance down the line," Dill said. "In all likelihood, it would extend the life of our construction program. Today's estimate is by about five years.
"The concern we have is the cost of inflation and increasing construction costs over that extra five years, because our project funds are finite. So if we have to pay increased construction costs, there are projects that are further down the line that we may have to reevaluate."
Bond campaign donations
Limiting, or even outlawing, donations to school bond election campaigns by vendors and contractors is a related topic for another day. But Lockyer, in a private interview, told me the issue "is being talked about" in Sacramento.
The dreaded "appearance of impropriety" label is applicable any which way districts decide to choose contractors, whether before the bond passes or after, even for those districts trying to avoid the quid-pro-quo stigma.
How to pick contractors on merit, when those contractors who donate to bond campaigns are the best, is the dilemma for honest districts. There is no dilemma for dishonest districts.
— Marsha Sutton can be reached at SuttComm@san.rr.com.
---