Santa Fe Christian awards 2014 Eagle Scholarship to Sophia Yphantides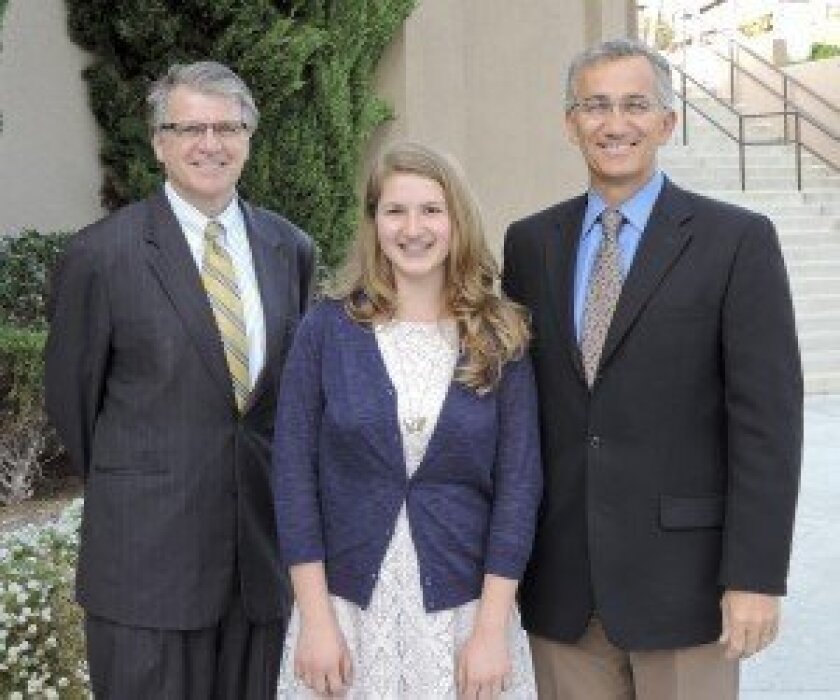 Sophia Yphantides was awarded the 2014 Eagle Scholarship for Santa Fe Christian Schools. Sophia, an incoming freshman, plays the violin and is youth group worship leader at her church. She is studying Mandarin, Greek, Latin and Biblical Hebrew.
Her interests include swimming, debate and musical theater. Sophia volunteers at the Escondido Brain Injury Center and plans to pursue a career in international human rights law. Sophia's younger brothers Alexander and Yiana will also be attending SFC.
"I am so honored to be the Eagle Scholarship recipient this year and am very excited to be starting Upper School at Santa Fe Christian Schools," said Sophia Yphantides.
The Eagle Scholarship is awarded annually to one new incoming freshman and provides funding for tuition, books, uniforms, athletic fees and field trips for up to four years. SFC currently has four Eagles scholars in grades nine through 12. Santa Fe Christian Schools awarded 248 students a total of $1,565,000 in financial assistance for the 2013-14 school year.
Visit
to learn more about Santa Fe Christian Schools.
---