Scripps Coastal Medical Center, Del Mar now at new location in Solana Beach
Scripps Coastal Medical Center, Del Mar recently moved to a new state-of-the-art medical center designed to enhance convenience and the overall patient experience. Physicians and staff now see patients at 380 Stevens Ave. in Solana Beach.
Drs. John K. Agostino, M.D.; Ariel Alexander Cortes, M.D.; Athanasios J. Foster, M.D.; Melinda E. Nevins, D.O.; and Philip A. Sanderson, M.D., have all transitioned to the Stevens Avenue medical center.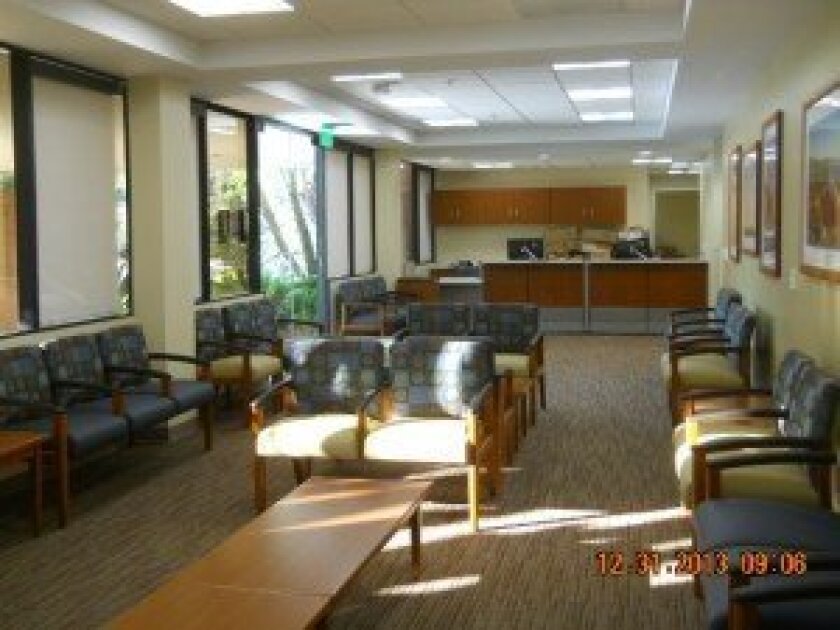 "Over the past several years, our Del Mar patients have expressed the need for a new, larger facility, and we listened," said Kevin Hirsch, M.D., president of Scripps Coastal Medical Group. "In addition to receiving the same high quality of care from their family practitioner, patients will enjoy the convenience and comfort that our new facility provides."
"Patient care doesn't begin in the exam room, it starts the moment you walk in the door," said Dr. Foster, physician lead at Scripps Coastal Medical Center, Del Mar. "Our new facility is going to enhance overall patient care, comfort and convenience."
The Stevens Avenue facility is 2.5 miles from the existing Del Mar location and will allow for future expansion to meet the growing health care needs of the community. The new medical center will focus on health and wellness through primary care physicians who specialize in family medicine. In addition, the center will provide:
•A modern facility designed to accommodate the latest technology, including electronic medical records.
•On-site radiology services
•On-site laboratory services
•Walk-in appointments on Saturday mornings from 8 a.m. to noon
•Easy access and free parking
For more information about Scripps Coastal Medical Center's new location, please call 1-800-SCRIPPS (727-4777), Monday through Friday from 8 a.m. to 5 p.m.
More information can be found at scripps.org.
---