'Shark Tank' inspires Del Mar author to help 'mompreneurs' swim, not sink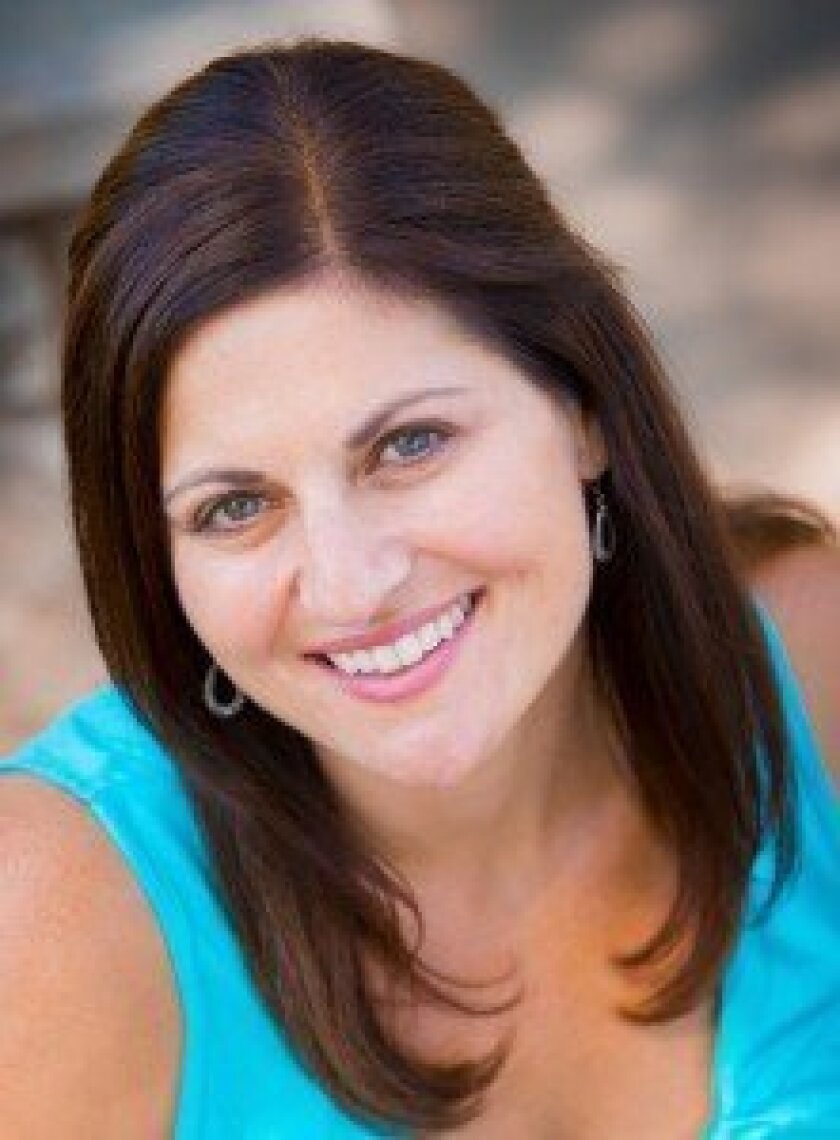 ABC's "Shark Tank" has given a number of aspiring entrepreneurs access to potential investors as well as priceless publicity. But an appearance on the reality series isn't enough to make a person millions overnight.
In her new book, Del Mar author Rachel Olsen offers practical advice for women looking to bring a product to market. Giving a behind-the-scenes look at the show, "Shark Tank MOMpreneurs Take a Bite Out of Publicity: How 5 Inventors Leveraged Media to Build Their Business + How YOU Can, Too" shares the stories of five women who were featured and funded on "Shark Tank."
"For anybody who's looking to go on 'Shark Tank,' it's a very informative read about the realities and the behind-the-scenes of what goes on," said Olsen, who released the book June 7 — the same day local entrepreneurs pitched casting directors from "Shark Tank" in San Diego. "These women are so passionate about what they created and what they are doing, and that just shines through."
As the founder of Best Mom Products, a podcast that features women who are mothers and entrepreneurs, Olsen has interviewed dozens of "mompreneurs," including five women who would eventually be featured on "Shark Tank" — Shelly Ehler of Showno, Megan Gage of Hot Tot, Betsy Johnson of SwimZip, Tiffany Krumins of Ava the Elephant and Amber Schaub of Rufflebutts.
"They were doctors or attorneys, but once they had kids, they wanted to stay home and they needed more flexibility," said Olsen about the roughly 50 women she has interviewed since launching her podcast in 2011. "As they had babies, they realized their child could really use something and the product wasn't on the market, or they could make a product better, so they became entrepreneurs."
Like the women she has interviewed, Olsen also had an idea for a product inspired by her experience as a mother.
When her second child began having "breathing spells" and stopped breathing in her crib, Olsen, who has a background in marketing and public relations, began researching audio CPR kits for parents.
"I started my podcast because as I started to look for information online, I found a lot of 'Mommy millionaire overnight' sites, and I didn't feel like that was a voice I related to," Olsen said. "I wanted practical advice."
From her podcast to her book, Olsen has looked for a variety of ways to offer advice to women. Inspired by "Shark Tank," her book has garnered the attention of businesswoman and "Shark Tank" investor Barbara Corcoran.
"As a Shark, I've been in the tank with these entrepreneurs and I can tell you Rachel gets right to the heart of how they succeeded," said Corcoran in her endorsement of the book. "'Shark Tank MOMpreneurs' is a must read for anyone looking to learn the inside secrets of getting on 'Shark Tank' and landing a deal, or getting the publicity that's essential for any successful business."
With her book on sale and her children now in school, Olsen is now focused on her latest project to help mompreneurs. She is now launching Just Pitch Me, an online training course for entrepreneurs bringing a baby- or child-related product to market.
"Whatever business you have, if you truly believe in what you're doing, you're capable of going anyplace and doing anything," said Olsen, whose 4- and 6-year-old daughters recently started kindergarten and second grade at Del Mar Heights Elementary School. "Pursue your dreams."
For information about Olsen, her book and online training course, visit bestmomproducts.com.
---