Sharks GU12 All-Stars win third straight Championship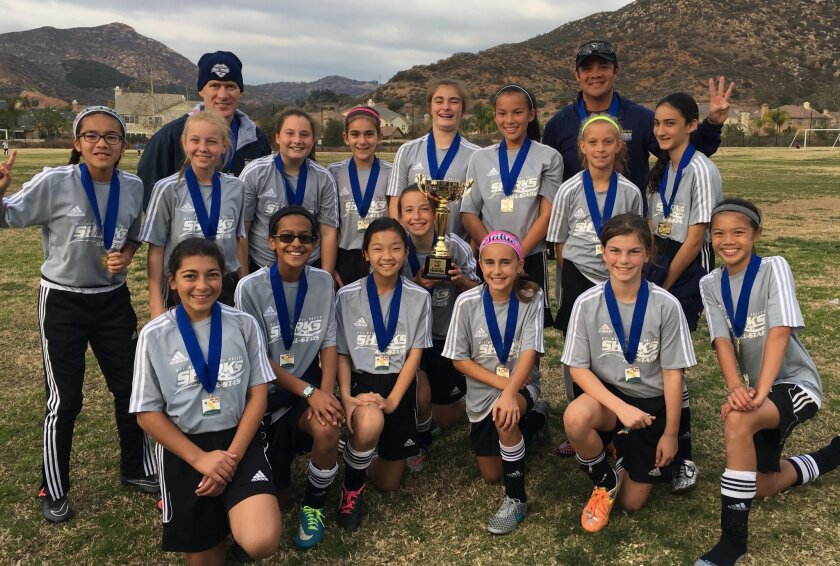 The Sharks Girls U12 All-Stars won their third Championship in as many tournaments. The young ladies prevailed in the Escondido New Year's Kickoff in a nail-biting, stomach churning final over Carlsbad, tied at 1-1 in regular time and decided by seven penalty kicks.
Lindsay Lee kicked the 7th penalty kick high to the right side of the goal to put the Sharks ahead. Then, Goalie Helen Blackstone-Gardner dove to the left to tip Carlsbad's kick into the post to secure the victory.
"This team gave everything they had to pull out the win," said Coach Chris Chan. "This is very special team, playing together to beat the toughest competition we've seen."
Parents and coaches beamed with pride as the team emerged the champions.
The victory marks the Sharks' third straight win, having triumphed in the La Jolla and Mesa Tournaments in December. They gave up only 2 goals throughout the tournament and scored six, beating Oceanside, Temecula and Carlsbad.
---