Sharks Gold U10 Team wins Tournament Championship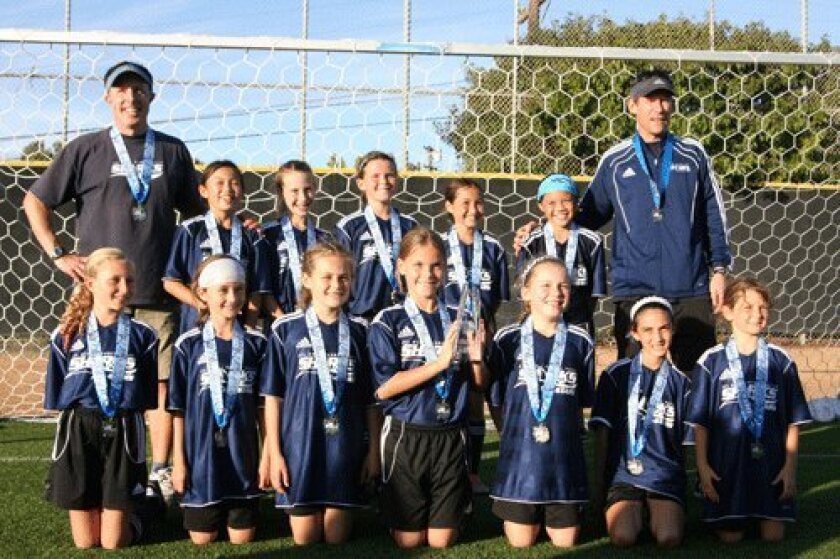 Sharks_Gold_TeamThe Del Mar Carmel Valley Sharks Girls Under 10 All Star team played in the La Jolla All Star Tournament on Dec. 1-2. The team was undefeated all weekend, including the championship match. During the tournament, the Sharks Gold team scored 16 goals and allowed only one.
From top left: Assistant Coach Steve Moglia, Kayla Zheng, Alexa Laurie, Renza Milner, Kana Jackson, Kyra Chan, Coach Brandon Poe. From bottom left: Galit Fux, Andrea Gately, Megan Moglia, Ainsley Jackman, Erin Poe, Lily Khabie, Emma Levy.
---