Sharks GU14 Elite are Carlsbad Cup Gold champions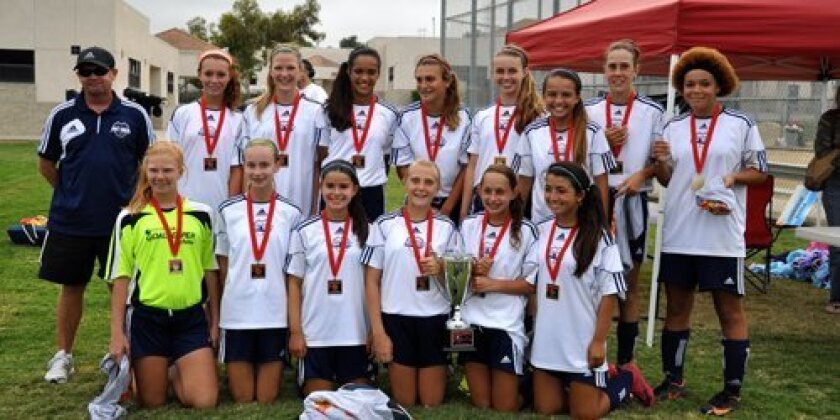 Another round of congratulations to Brian Smith's GU14 Elite girls. They were champions of the Carlsbad Cup recently. Great preparation for their league season starting next month in the SCDSL.
Their success in this tournament was once again accomplished with amazing teamwork. Not only did they work unselfishly to set up passes and strong plays, they worked tirelessly in defense as well. Six different players scored the 9 goals while the team allowed only two against.
---