Shubham: Carnatic Indian Classical Music at the Carmel Valley Library on Sept. 1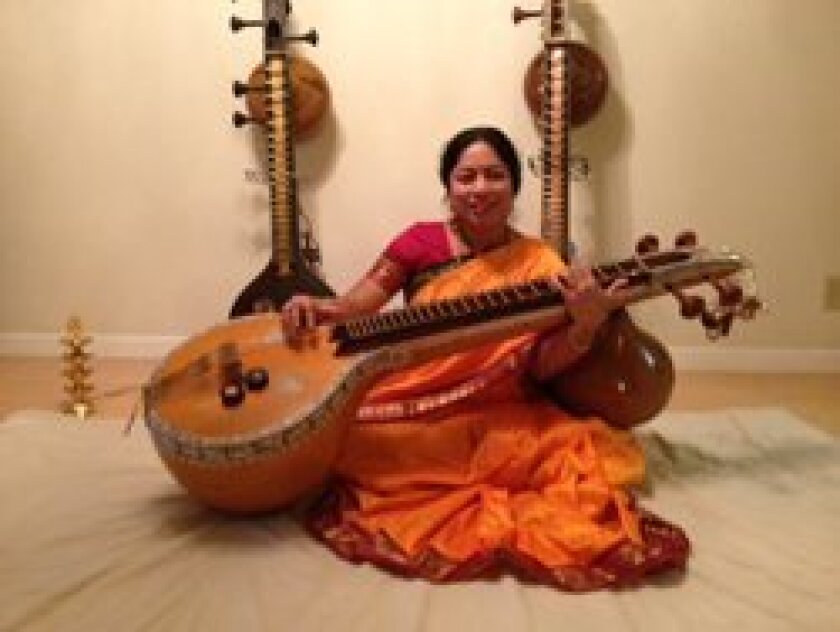 A special free family music program sponsored by the Friends of the Carmel Valley Library will be presented on Saturday, Sept. 1, at 1 p.m. in the library's community room. It is titled "Shubham" to signify the auspicious combination of melody and joy that one experiences with Indian Carnatic music, the classical music predominant in Southern India that can be traced back to the ancient Vedas from the Indian scriptures. The program will include classical pieces from various composers dating from the 15th century to modern times and rendered in different languages and musical forms. Similar to western classical music, Indian classical music embodies not only the seven fundamental notes manifested as 16 different sounds, but also the same concepts of scale, rhythm, melody, pitch, and modes. The modes, called raagas, when combined with lyrics in one of many Indian languages, set the mood and tone for the individual pieces, bringing the music to life. The program will last one hour.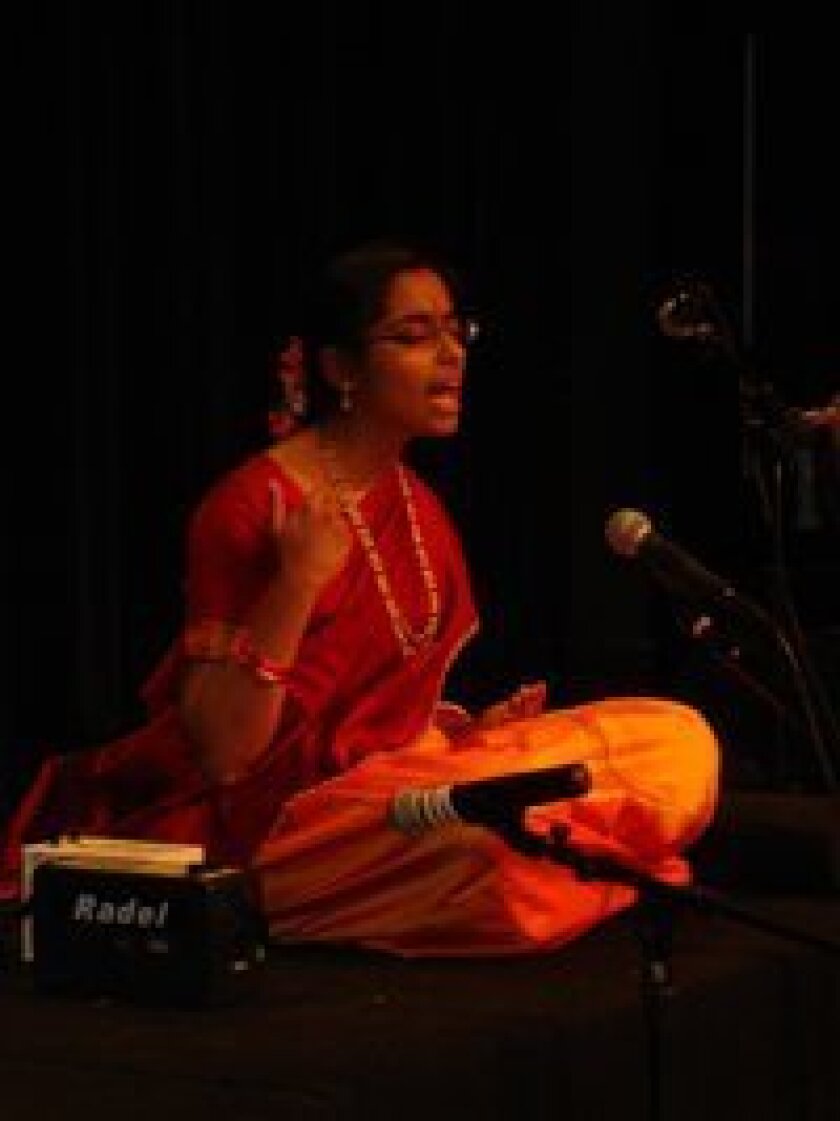 The ensemble will be led by vocalist Vaishnavi Rao. She will be accompanied by Smt. Anuradha Sundar playing the Veena, a melodic stringed instrument, and Yashes Srinivasan playing the Mridangam, a double-sided drum that keeps track of rhythm and beats. The ensemble will also use an electronic drone which sounds like a real Tanpura, which is a stringed instrument that serves as a reference point for various notes and scales.
Vaishnavi Rao is a senior at Canyon Crest Academy and a resident of Carmel Valley. She has had more than a decade of training in classical music vocals and has mastered a repertoire of more than a hundred and twenty five different compositions across a broad spectrum of composers and ragas in multiple languages. She currently trains with Chennai (India) based musician, Savita Narasimhan, who is the seniormost disciple of Chitraveena Shri. N. Ravikiran. She has performed as a soloist at various local and international events.
Smt. Anuradha Sundar has studied the Veena for many years and is a disciple two of maestros Chitraveena Shri. N. Narasimhan and Smt. Nirmala Rajasekar. Her other teachers include Smt. Hema Veeramani, a disciple of the legendary Vidushi Kalaimamani Kalpagam Swaminathan and the noted Bay Area vainika Dr. Srikanth Chary. She has performed in many venues and on TV, holds a Master's in Computer Networking and lives in Cupertino.
Yashes Srinivasan has been learning the Mridangam from Kalyan Vaidyanathan (disciple of Kumbakonam Rajappa Iyer) for the last seven years. He has performed in San Diego on many occasions accompanying local musicians. He is also receiving South Indian Carnatic vocal music training from Sri. C.M. Venkatachalam and is currently a sophomore at Rancho Bernardo High School.
The library is located at 3919 Townsgate Drive in Carmel Valley. For further information call (858) 552-1668.
---