Slater-Price endorses Solana Beach Deputy Mayor Dave Roberts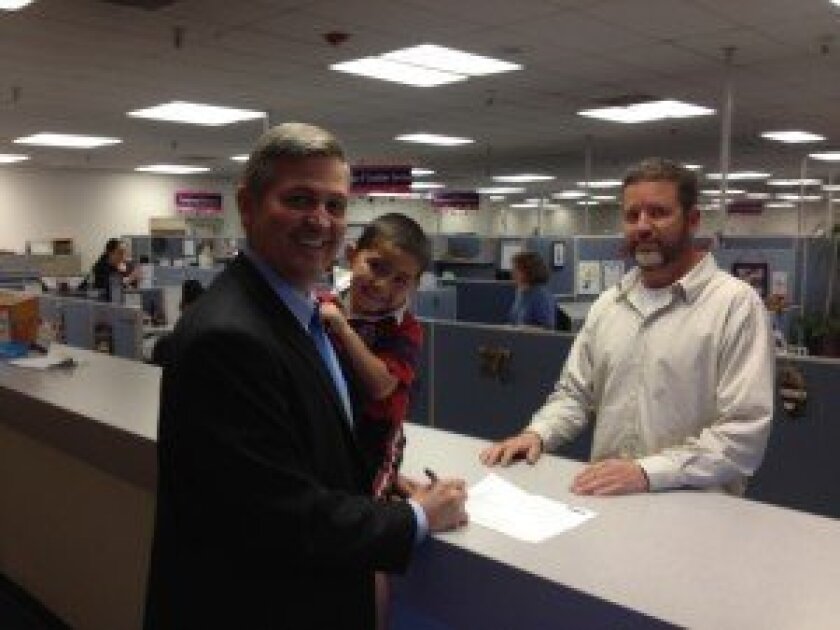 Retiring long-time District 3 County Supervisor Pam Slater-Price endorsed Solana Beach City Deputy Mayor Dave Roberts today as her successor.
The announcement was made at the County Administration Building the morning of March 15.
Price, a Republican, has served on the county board for almost 20 years. Roberts, a Democrat, is running for the Third District seat against four other Republicans: Steve Danon, chief of staff for Congressman Brian Bilbray, Del Mar Mayor Carl Hilliard, Stephen Pate, film industry transportation supervisor, and Bryan McKeldin Ziegler, deputy county counsel.
Look for more on this story online and in the March 22 issues of the Solana Beach Sun, Del Mar times and Carmel Valley News.
---