Solana Beach artist to join ArtWalk NTC @ Liberty Station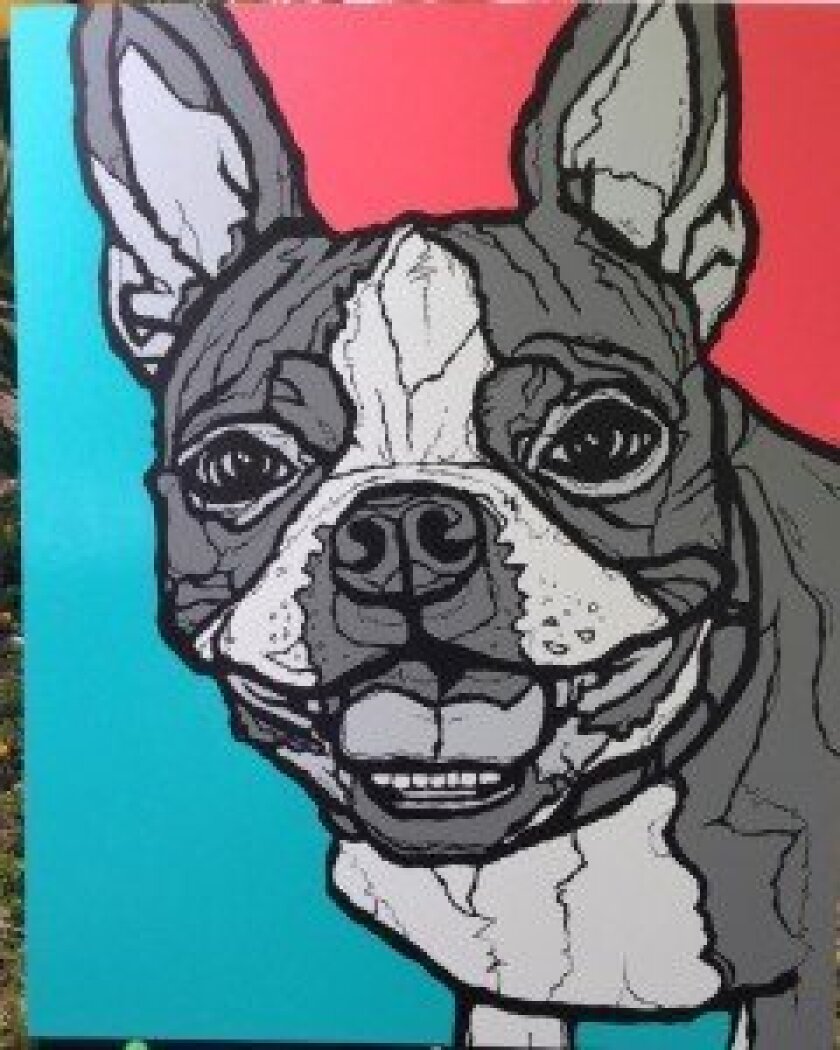 By Kristina Houck
When Solana Beach artist Todd Murphy gave his girlfriend portraits of their four dogs, he didn't realize his art project would turn into a growing business.
"We needed some art for our house, and I always promised her I would paint them," said Murphy, a Los Angeles native who has lived in Solana Beach for two years. "She gave her input and I ended up with the style that I have now."
Murphy launched Smush Face Dogs, a pet portrait service, four years ago. Inspired by pop art and vintage advertising, the vivid portraits are hand-painted in acrylic on wood panels. Each portrait is based on a photograph provided by the client.
"I enjoy it when the owner sees it for the first time," Murphy said. "In some cases, their dog isn't around anymore and all they have left is a photo. So when I show them their dog's portrait and they can hang it on their wall, they're really excited. It's a way to preserve the feeling of having that pet, more so than just a photo can. Someone took the time and energy to pay attention to its likeness and apply it in a different format."
Murphy's paintings will be featured in the ninth annual ArtWalk NTC @ Liberty Station Aug. 16-17. The original portraits of his two French bulldogs, Boston terrier and boxer will also be on display.
"As a fan of art, I feel like I've seen the same things over and over," said Murphy, who recently participated in Mission Federal ArtWalk. "I think the Southern California art scene could use some new faces, and I want to be one of those new faces that isn't necessarily bringing what you'd expect to see at a coastal art show."
More than 175 local, regional and international artists will showcase their work in this year's ArtWalk NTC @ Liberty Station, including La Jolla photographer John Maher.
Relatively new to the art scene, Maher established his business in January. His work is already available and on display at Form and
Function, a boutique on Cedros Avenue that offers outdoor and indoor furnishings, floral design, interior design and landscape design, as well as Encinitas-based Bliss 101, a shop that offers fair trade and locally made art, clothing, home accessories and gifts.
Although his company is new, Maher recalled developing an interest in photography when he was a young child. His mother is a ceramic artist, his father is a photographer and his uncle is a painter.
For most of his career, however, he has worked as a professional surfer, first sponsored when he was 11 years old. With a background as a lifeguard and surf guide as well, Maher, now 32, has spent years documenting his travels to various surf destinations.
"I was always traveling for surfing, and I always brought a camera," said Maher, a San Diego native. "I wanted to capture the memories, and share them with family and friends."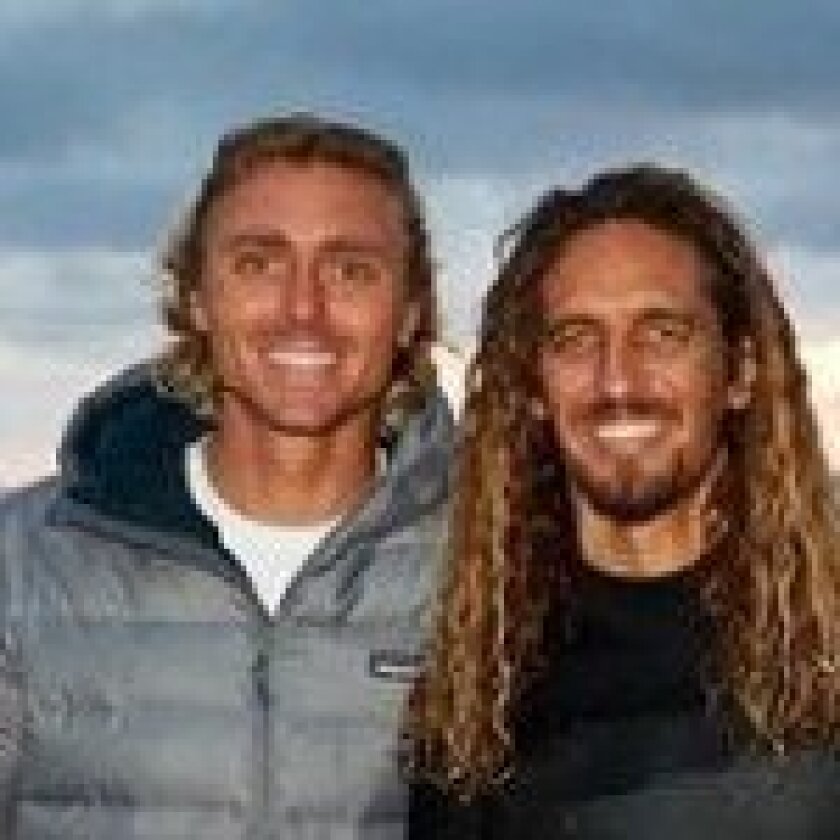 Maher began posting his photos on a travel blog he launched for family and friends. People began asking whether they could purchase his photos, Maher said, so he launched his business at the start of the year.
Maher's photos feature the ocean and beach culture. Many capture life above and below the water, as well as surfers catching waves.
"It's a unique look at the ocean through the eyes of someone who is in it every single day," Maher said. What separates his photos from those of other photographers, he says, is that "the experience that I have in the ocean allows me to get into places where I can compose unique angles and perspectives that most people wouldn't have the opportunity to see otherwise."
This is Maher's first time participating in ArtWalk NTC @ Liberty Station.
"This is the first year I've ever tried to put myself out there," he said. "If you don't have a gallery, it can be tricky to put your work out there so a lot of people can see it. ArtWalk is great because it targets art lovers and people who appreciate art."
ArtWalk NTC @ Liberty Station takes place from 10 a.m. to 6 p.m. Aug. 16-17 at Ingram Plaza, 2645 Historic Decatur in San Diego.
"I encourage people to come out to ArtWalk because there will be a variety of artwork on display," Maher said. "There's so much good work from all different mediums. It's going to be a really fun event."
Formerly known as ArtWalk on the Bay, the free two-day festival features art from a variety of mediums, as well as food and live entertainment.
For more about ArtWalk NTC @ Liberty Station, visit
.
For more about Maher, visit
.
For more about Murphy, visit
.
---