Solana Beach Civic and Historical Society marks 60 years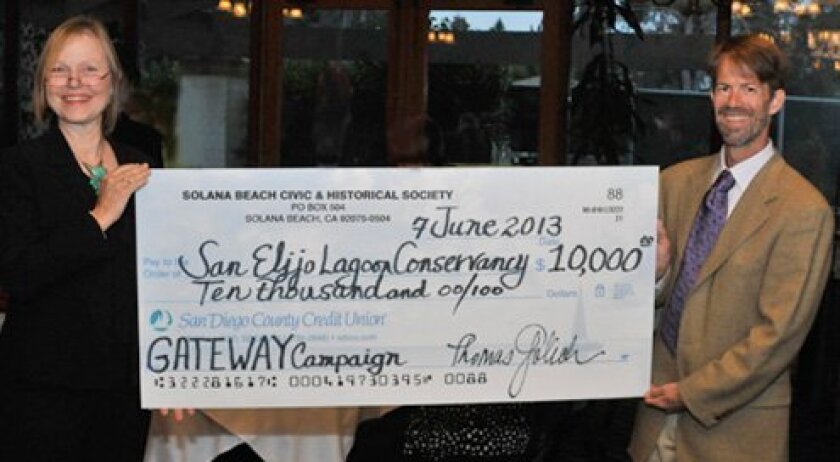 SB Civic and Historical Society
()
SB Civic and Historical Society
()
SB Civic and Historical Society
()
SB Civic and Historical Society
()
SB Civic and Historical Society
()
SB Civic and Historical Society
()
SB Civic and Historical Society
()
SB Civic and Historical Society
()
SB Civic and Historical Society
()
SB Civic and Historical Society
()
SB Civic and Historical Society
()
The Solana Beach Civic and Historical Society held a special celebration June 7 at the Lomas Santa Fe Country Club.
The event celebrated the Society's 60th anniversary. The Solana Beach Civic and Historical Society, then called the Solana Beach Women's Civic Club, was founded in 1953, which makes it one of the oldest continually operating organizations in town.
The Society celebrated its 60th anniversary by making a $10,000 donation to the San Elijo Lagoon Conservancy, specifically earmarked for the Gateway Campaign.
At the June 7 event, the Society also installed its officers for 2013-14 (Solana Beach Mayor Mike Nichols performed the installation).
Look for a story on the Society and its 60 years of community service in an upcoming issue of this newspaper.
–Photos/McKenzie Images
---