Idea for community garden starting to sprout in Solana Beach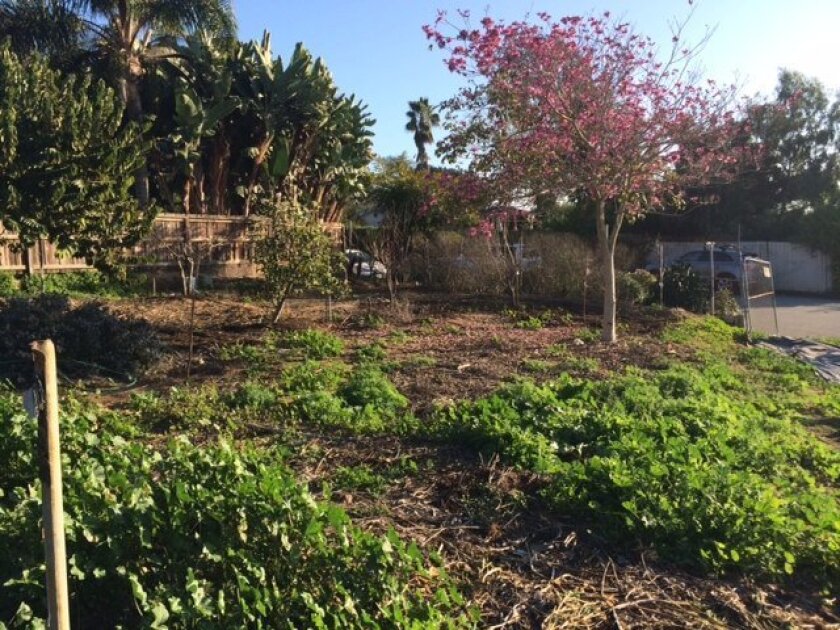 A new community garden may soon take root in Solana Beach.
Solana Beach resident Elizabeth Cramer is working with the city to open a community garden at her family's vacant property off the Cedros Design District.
"I think there needs to be more community space," Cramer said.
Growing up in Solana Beach, Cramer began gardening at a young age. She didn't realize how much she loved gardening, however, until she went to college in Washington, D.C., and discovered community gardens.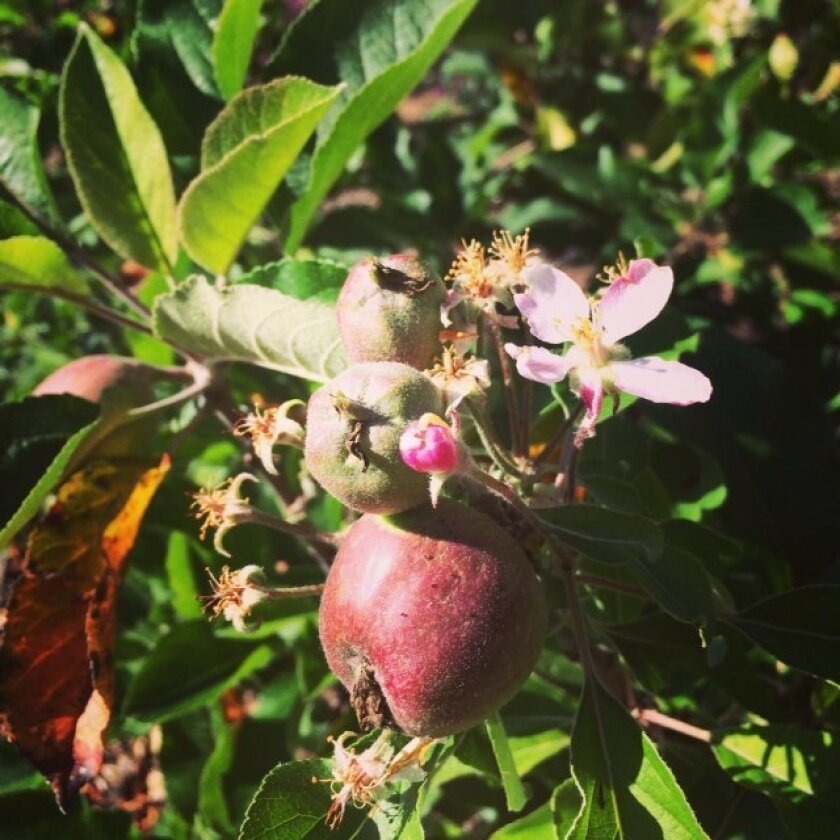 While in D.C., Cramer volunteered at Common Good City Farm, an urban farm and education center that grows food for low-income community members. She also volunteered for the Washington Youth Garden, a nonprofit that provides a year-round environmental science and food education program for D.C. youth and their families.
"I kept seeking out opportunities to try to garden," she said.
After she graduated with a bachelor's degree in international studies and minors in Spanish and Japanese from American University, Cramer moved to another part of the community and added her name to nine different waiting lists for community gardens. On her 22nd birthday, a spot opened in the Pomegranate Alley Community Garden.
Cramer quickly made the 4-foot-by-20-foot plot her own. From pulling weeds to planting seeds, she worked the small patch of land for more than two years, until she returned to her hometown.
Her experience in D.C. solidified a dream she always had for Solana Beach.
"Those things really kindled my desire to turn this land into a community garden," she said. "That experience gave me direction."
Cramer works part-time for Project Mercy, a Poway-based nonprofit that builds homes for families in need in Tijuana. She also volunteers for Legal Aid Society of San Diego, which offers legal assistance to low-income individuals and disadvantaged communities. While also studying to go to law school, Cramer hopes to open a community garden in Solana Beach.
Another community garden is located at St. Leo Mission Catholic Church in Eden Gardens.
Cramer's community garden would be located at her family's vacant lot at 438 Rosa St. in Solana Beach. Her family has owned the property, which borders a residential neighborhood and the business community of the Cedros Design District, for about 60 years.
"It's a great location because it's on the border of the residential part of Solana Beach and the commercial part of Solana Beach," Cramer said.
The more than 13,000-square-foot lot is residentially zoned, but there is no home on the site. There is an old garage, which would be used, but Cramer hopes to tear down the two sheds that are also on the property.
Cramer uses the property as her own makeshift garden, but her dream is to transform the lot into a children's community garden for 15 to 20 families.
"This is something that speaks to me," she said.
Families would pay between $150-$200 annually for a 3-foot-by-8-foot or 4-foot-by-8-foot plot. The fee would cover the costs of water.
Cramer briefly introduced her idea to the City Council during the oral communications portion of a March meeting. Before the meeting, she met with Mayor Lesa Heebner, Councilman Mike Nichols and city staff to discuss a way to update the city's zoning code to allow community gardens in residentially zoned areas.
She hopes the code will be updated by the end of this year, in time for the garden to open in spring 2016.
"I think that community gardens and other public benefit projects are much more likely to come to fruition if there are fewer hurdles to jump through," she said.
If the code is updated, Cramer will need to cover the costs of a city permit, liability insurance, water use, a new fence and supplies to build gardening boxes and a terrace before opening the community garden.
To view the garden's wish list or donate to the project, visit solanabeachcommunitygarden.com.
"We have the land," Cramer said. "It's just sitting there. I want to turn it into something that's really beautiful."
Those interested can also follow the project on Facebook at www.facebook.com/SolanaBeachCommunityGarden and on Instagram at instagram.com/sbcommunitygarden.
---