Solana Beach Mayor announces he will not seek re-election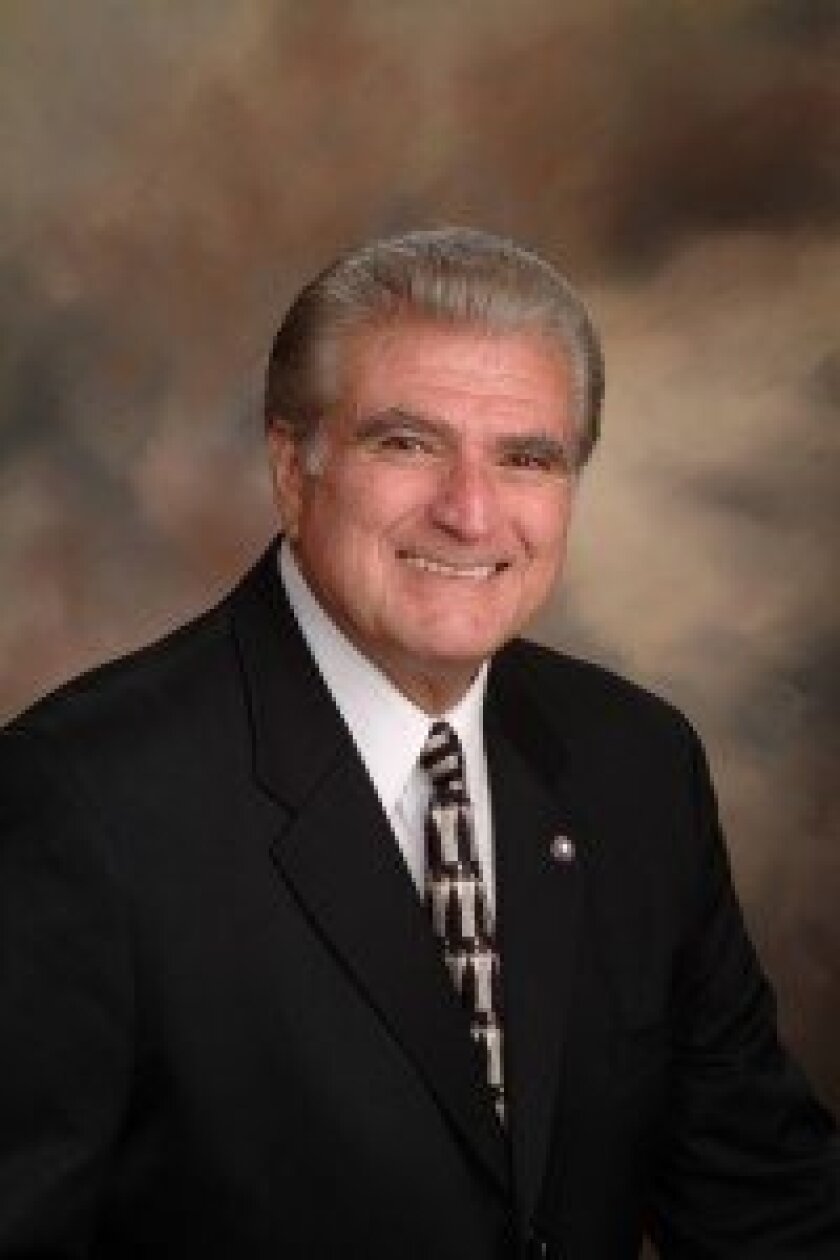 By Claire Harlin
After five, four-year terms on the City Council, Solana Beach Mayor Joe Kellejian will not seek reelection in November, he announced last week. He said is retiring from city government to dedicate time to other opportunities — both public and private leadership roles.
Kellejian has been involved with local government since the early 1980s, serving on the Town Council before Solana Beach incorporated. His first term on City Council began in 1992.
"In the last 20 years I don't think there has been a day that I haven't thought of how to make Solana Beach a better place to live," he said. "I truly love this city."
Growing up in inner-city Los Angeles, Kellejian was a self-described "latchkey kid" who was exposed to crime and drugs. He had a gun pulled on him for the first time in 6th grade, he said. When his daughters were young girls in elementary school in Solana Beach, he feared they would encounter similar experiences and that's what first motivated him to get involved with cleaning up the community.
"We worked with the Sheriff's department to eradicate the drug problem we had at that time in the area," he said. "It's hard for kids to live in those conditions, whether today or back then."
Kellejian's efforts carried on to public service and joining the board that eventually achieved cityhood in Solana Beach. He has since served on dozens of boards and commissions, and he wants to be able to dedicate more time in the future to his participation on the American Lung Association Board, as well as the local Optimist Club. He's a founding member of the Lion's Club and wants to be more active there too, he said.
He will also be serving in a private capacity on the board of Power Monitoring Services Inc., a corporation that makes energy-saving devices for companies.
Last year, Kellejian traveled to his home country of Armenia and met with several mayors there, and he has served for nine years on the Junior Achievement Board of Armenia. He hopes his life after City Council will allow him more time to dedicate to international outreach.
His accomplishments include helping to open the Solana Beach Library at Earl Warren Middle School, as well as working to obtain the grade separation on Lomas Santa Fe Drive to lower the train tracks.
He has served on a number of regional and state committees and boards, including the San Diego Association of Governments (SANDAG), the North County Transit District and the League of California Cities.
Kellejian has been recognized with numerous awards and honors, such as the American Lung Association "Clean Air Award," the President's Safety & Service Amtrak National Award, and the Boy Scouts Pacific Coast Distinguished Citizen of the Year Award.
He has been married for 35 years to Mary Kellejian, owner of Polo Bay Interiors, located in the Cedros Design District.
---