Solana Beach professional wins Vision Award at state-wide conference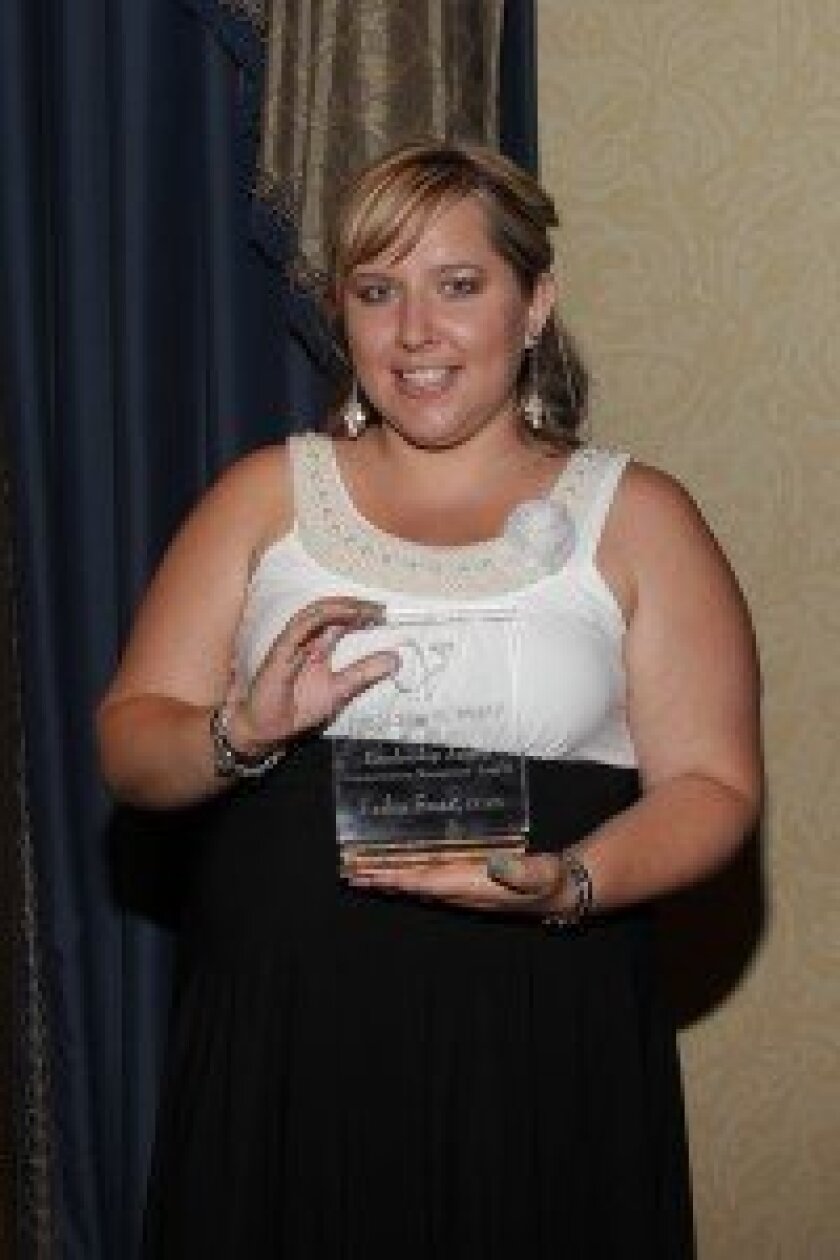 Erika Sosa with ARK Management in Solana Beach, took home a coveted Vision Award at the 21st annual California Association of Community Managers' Vision Awards ceremony recently at the Disneyland Hotel and Convention Center in Anaheim, Calif.
Sosa was one of only 14 community association professionals in the state of California to win an award.
Sosa won the Vision Award in the category of "Communications Management," which is presented to managers who demonstrate exceptional communications skills with homeowner associations, colleagues and service providers. Sosa was cited for her outstanding skill in guiding the associations she manages through effective communications programs.
Open to thousands of CACM managers and affiliate members each year, Vision Awards for outstanding service in the world of community association management were presented to professionals from around the state for best practices in homeowners association management. California is currently home to 46,000 homeowners associations.
The 21st annual Vision Awards were bestowed on community managers and legal and financial experts who exhibited exceptional talent in the field of community management this past year. CACM's Vision Awards are the only California-specific awards for community management experts.
"This year's Vision Awards recognized those members who have demonstrated creativity, perseverance and dedication to their homeowners and the communities in which their clients live," Conlon said. "Association management is a demanding, 24/7 type of profession. Managers and others working in this field must demonstrate excellent judgment, sound interpersonal and problem-solving skills, and a dedication to creating a positive community environment. These awards are designed to recognize the very best professionals in our industry, and their commitment to making California communities the envy of the rest of the world."
Based in Laguna Hills, Calif., CACM's membership is comprised of more than 3,000 California-based professionals working in California's multi-billion dollar community association management industry. For more information on CACM, please visit www.cacm.org.
---