Noelle Norton, Ph.D., is the new dean of the University of San Diego's College of Arts and Sciences. She assumed her post on July 1.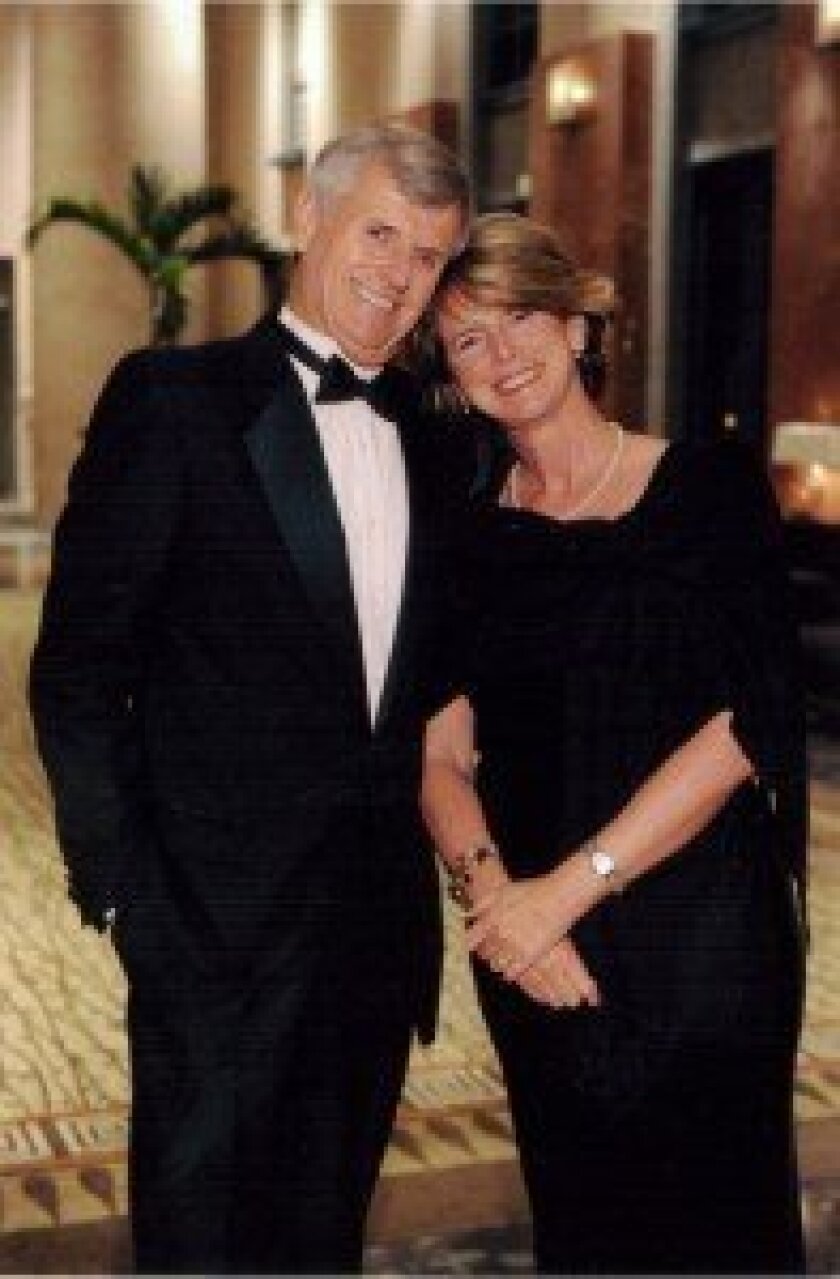 Norton joined the USD faculty in 1994 and previously served as associate dean for faculty and co-director of the Living Learning Communities program while maintaining her faculty role in the Department of Political Science and International Relations. Norton also served as department chair and USD Honors Program director from 2001-2008.
Norton's husband, Erwin Willis, served as chief of the Rancho Santa Fe Fire Protection District (RSFFPD) for 12 years from 1993 until his retirement in 2005. The couple has lived in Solana Beach for 20 years. Willis now owns a computer networking business that contracts with RSFFPD and supports other nonprofit organizations.
"I am thrilled at the opportunity to be dean of the College of Arts and Sciences," said Norton. "I've been committed to the success of the College for my entire academic career and look forward to this exciting and transformative period. I am happy that I get to be part of it." She earned her Ph.D. and M.A. from the University of California, Santa Barbara and her B.A. from the University of California, Los Angeles.
Norton succeeds Mary K. Boyd, Ph.D., who left USD this month to become vice president for academic affairs at St. Edward's University in Texas.
"Noelle has proven her ability to lead, inspire and collaborate with the USD community," said Boyd. "I am confident that she is going to be a wonderful advocate and steward for the College of Arts and Sciences."
Norton has taught classes on American, legislative, urban, and gender politics. Her most recent publications have been on welfare policy, the White House Office of the President, and the institutional position of women legislators.
In addition to teaching and research, Norton is known on campus as being a mentor to her students. A recent graduate from the Department of Political Science and International Relations, Sophia Carrillo, shared, "Dr. Norton was a fantastic mentor during my time at USD and an inspiration for many students across campus. I am confident her energy and passion will elevate the College of Arts and Sciences and benefit USD immensely."
Before joining USD's faculty, Norton worked as a policy analyst for the cities of San Luis Obispo and Grover Beach.
Norton has been published in the journals Congress and the Presidency, Political Research Quarterly; Policy Studies Journal; Legislative Studies Quarterly; Women and Politics; Journal of the History of the Behavioral Sciences; Policy Studies; and two edited volumes, Gender, Power, Leadership and Governance (Kelly/Duerst-Lahti, 1995) and Women Transforming Congress (Rosenthal, 2003). One of her most recent publications is a book titled Creating Gender: The Sexual Politics of Welfare Policy with Georgia Duerst-Lahti and Cathy Johnson (Lynn Reinner Press, 2007). Norton is currently working with an undergraduate research assistant to expand her work to include an analysis of congressional handling of international women's gender violence legislation.
---