Solana Beach teen singer to tackle bullying during Teen Nation Tour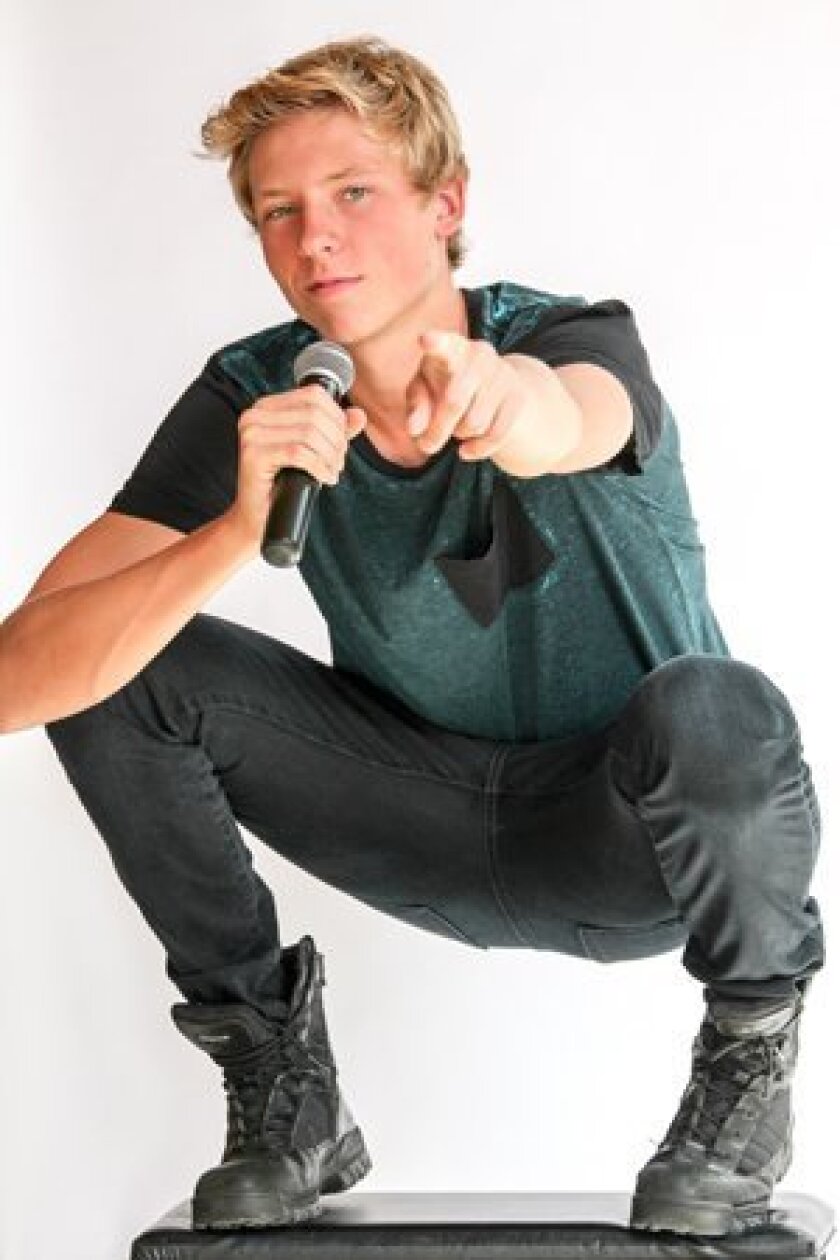 By Kristina Houck
Having been bullied when he was in middle school, Canyon Crest Academy junior Mason Mercer now spends his free time as an anti-bullying advocate.
To kick off National Bullying Prevention Month, the Solana Beach 16-year-old is joining other teen singers in Teen Nation Tour, a peer-to-peer community service program that educates youth about bullying.
Through the program, teen recording artists perform and share their personal stories during 90-minute school assemblies for middle and high school students.
"It's such an important cause because it teaches kids what it means to be bullied," said Mason. "Maybe they don't even know they're being bullied or maybe they don't even know they're the bully. It teaches them how to treat everyone."
The Teen Nation Tour kicked off its fall tour Sept. 8 in Raleigh, N.C. The tour will stop in several North Carolina cities, as well as Nashville, Knoxville, Atlanta, and end in Texas.
Mason is joining the tour for a one-week stint beginning Saturday, Oct. 4. He and several other artists are visiting a number of schools in Charlotte and Concord before performing at the televised Nascar Sprint Cup series at Charlotte Motor Speedway.
"I hope the students learn they can be a better person if they strive for it," Mason said. "They can also help other people around them be better people. If you see something happening, stop it. It's not OK."
Relationship drama led to bullying and lost friendships for Mason when he was in middle school. The experience inspired him to write "Stand Up," his first single. Available on iTunes, the song encourages people to make a difference. It is one of the songs he plans to perform during the tour.
"My experience helped me become a stronger person, and it's helped me write music to help others become stronger and stand up for themselves," he said.
Mason began performing on stage when he was just 8 years old. At 13, he became the lead singer of his band, Open for Business, which has performed at the House of Blues in San Diego, the Del Mar Fairgrounds and Fiesta del Sol in Solana Beach, among other local spots.
In addition to Mason's personal experience with bullying, his older sister's activism inspired him to share his story.
Torrey Mercer, a Solana Beach native and Canyon Crest Academy alumna, also raises awareness about bullying by singing and sharing her story with K-12 students across the U.S.
She was among several artists who participated in the 2011 No Bully Tour. Sponsored by JNFE Global, the national tour featured musicians and guest speakers who talked about bullying at campuses across the country.
Following the tour, Torrey, who is now a senior at UC Irvine, launched her own anti-bullying program at Balboa Elementary School in San Diego in June 2012. She has since visited dozens of schools, mostly throughout California. Mason has appeared as a motivational speaker at some of the events.
"I've done no-bullying assemblies with my sister and I absolutely loved it," Mason said. "I've been wanting to do this, so I'm so excited to have this amazing opportunity."
For more about the Teen Nation Tour, visit teennationtour.org.
For more about Mason and his music, visit masonmercermusic.com.
---