Spanish classes offered at Beth Am Preschool in Carmel Valley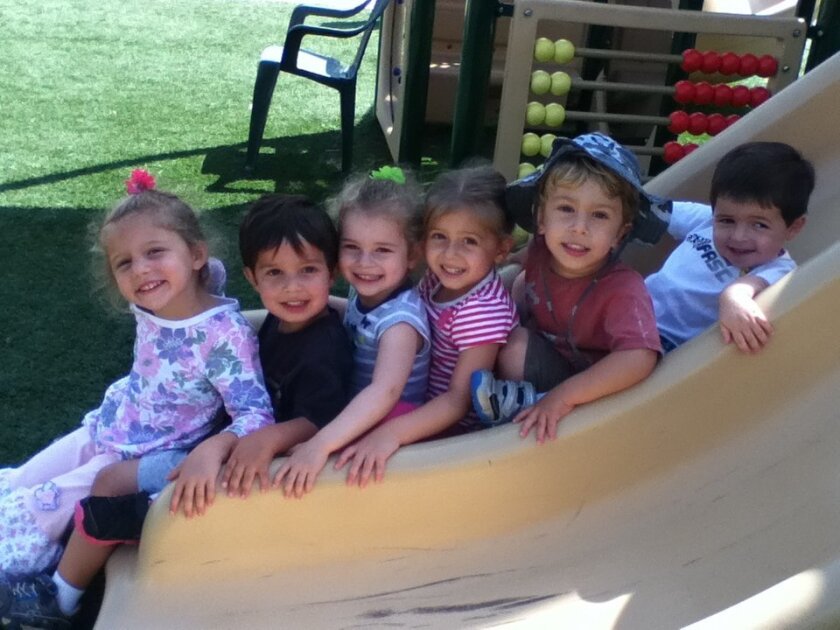 slideBeth Am Preschool is presenting Spanish Immersion Classes for the upcoming school-year. The program is offered to students who are 2-5 years old and will take place at 1:15 p.m. - 4 p.m. twice per week. The classes will be led in Spanish, whole language based, and appropriate for Spanish and non-Spanish speakers alike. The teachers for this program are native Spanish speakers and class time will include: music, movement, drama, art, literature, baking/cooking, snack and playground time.
The vocabulary that will be taught in class is based on children's everyday life experiences, and parents will be provided vocabulary lists to practice at home, if interested. The class will develop conversational skills in Spanish and is open to all members of the community. Space in the program is limited and interested families can call the Preschool Office at (858) 481-2893 for further information. Classes will take place on the secure campus of the Beth Am Preschool at 5050 Del Mar Heights Road in Carmel Valley.
---