Rant with Randi: 'The Sparkle Effect'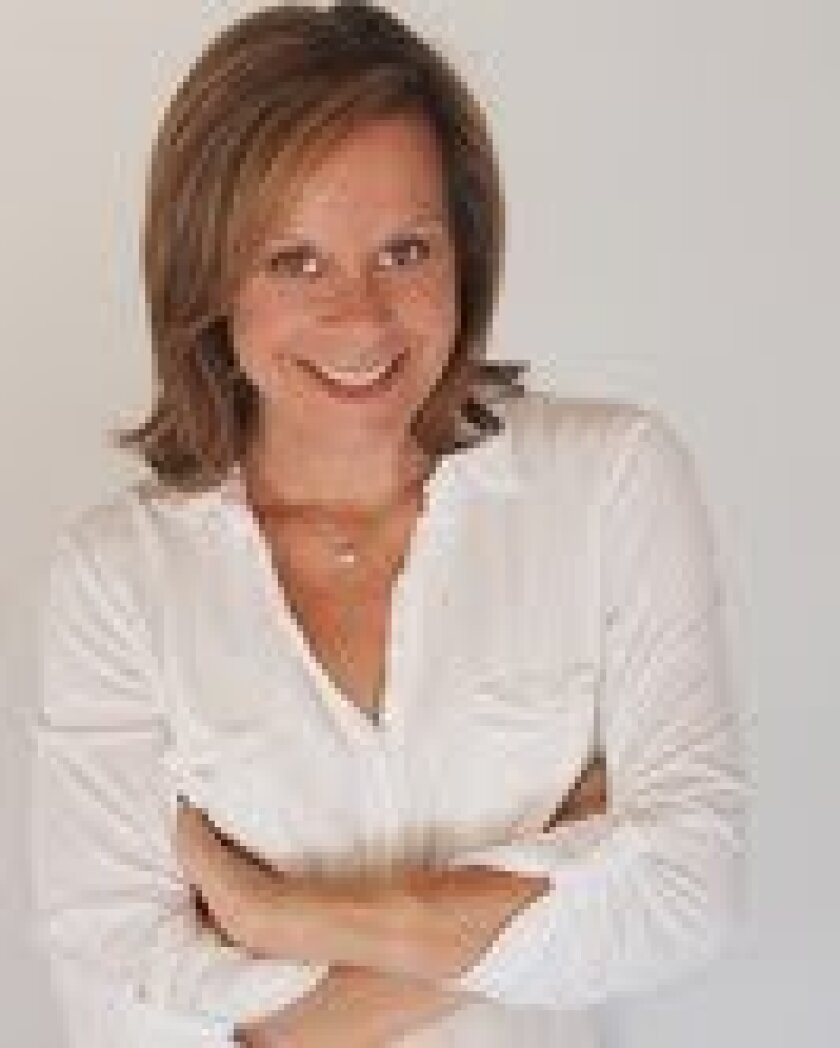 If you want to feel really good about people who do great things, continue reading. I'd like to introduce you to The Sparkle Effect. "The Sparkle Effect is an innovative organization that helps students nationwide create school-based cheerleading and dance teams that bring together students with and without disabilities." Sure, you can read that and it sounds good, but what does it actually mean and what impact does it have on these children and their families? Fortunately for me, I can tell you first-hand because of an absolutely beautiful young lady, inside and out, who cares so much for everyone around her, that she brought The Sparkle Effect program right here to Torrey Pines High School.
The cheer team at TP is a very special environment that we are proud to be a part of. There is one young lady on the team whose heart is huge and belongs to helping kids with special needs. I remember her mom telling me about this far-out idea at a football game several months ago. She was explaining how her daughter wanted to bring this program to our school, if only... It was a pie-in-the-sky dream that sounded amazing at the time, but certainly not doable. They didn't have anything: funding, a coach, cheerleaders, uniforms, and the big one –school approval. I forgot whom I was talking to. This mom/daughter duo is fierce and when they want to get something done, consider it done.
After conducting months of research, she put together a power point explaining how the Sparkle Effect would benefit not only disabled kids, but also the community as a whole. She presented it to the administration because she was literally asking to add an additional class to the curriculum at a public high school. Last, she applied for a grant to get money for uniforms for this new team. And before I knew it, my daughter received an email asking if she would be interested in participating in the program? One month later, she was at a three-hour training session learning how to work with disabled kids. Just stop to think about this for a minute. How many 16-year-old girls do you know that think about anything other than themselves, their cell phones and taking selfies?
This brings me to a recent night, the opening game for the Sparkle Team. I wish I had better words to describe the experience, so I'll do my best. I walked into the auditorium and all of our cheerleaders were wearing their new Sparkle uniforms, standing alongside their Sparkle buddies, wearing their matching uniforms. Just that sight alone gave me chills. The faces on these kids can only be described as beaming. As I was maneuvering my way over to my daughter, I noticed that the entire first row in the home team stands were all the parents of The Sparkle Team. To say they could hardly contain their excitement would be an understatement. Cameras were flashing like J Lo was in the house. Then they started the cheer. The smiles, the excitement, the raw and visceral level of happy that these kids exhibited was like nothing I've ever experienced in my life. Watching the parents watch their children cheer, was out of this world. I'm not sure who had more fun, the parents or their kids.
I write a lot of rants about stinky sports parents who anger me during tournaments because of their poor sportsmanship, but this was the antithesis. Watching The Sparkle team cheer made the hair on my arms stand on end. One girl ran back to the stands, jumping up and down with joy, asking her mom, "Did you see me?" I later found out, that particular girl wasn't even going to get on the floor and cheer. Such incredible memories were made. I don't care if you have disabilities or not, sometimes you have to push yourself even if you are incredibly uncomfortable. Something we take for granted and sometimes even complain about, was truly a life-changing experience for these families.
I'm proud to say that we are the first Sparkle team in San Diego. Congratulations to everyone who participated and a special shout out to "You know who and her mom." Go Falcons!
---
Get the Del Mar Times in your inbox
Top stories from Carmel Valley, Del Mar and Solana Beach every Friday for free.
You may occasionally receive promotional content from the Del Mar Times.