Surf Academy BU12 team wins National Cup Championship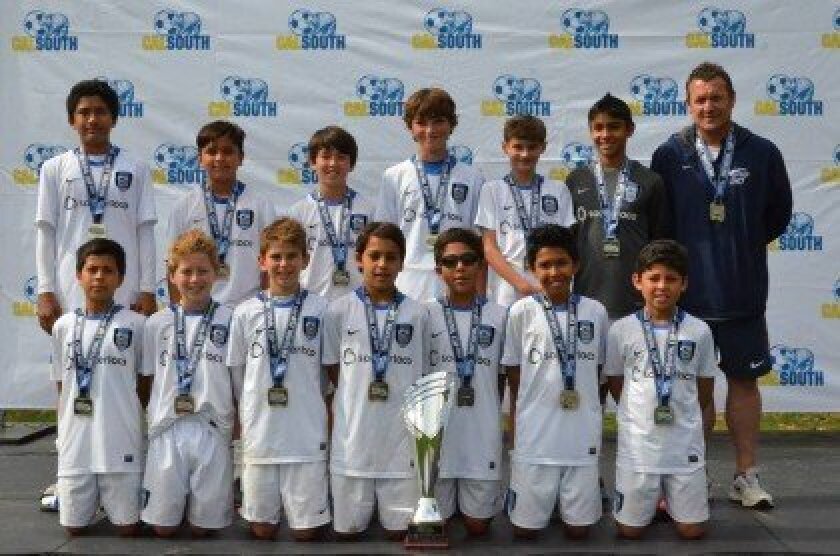 Surf Academy BU12 proved to be the best in their age group by winning the National Cup Championship against MLS Galaxy Academy 1-0. The team was led by Carmel Valley resident Coach Steve Hill who has led the team to victory in other important tournaments, such as SoccerLoco Surf Cup, NHB, and SCDSL league. Surf Academy will now represent Southern California State in US Youth Soccer Far West Regional Championships where they will face against the top 16 teams in the region from 14 states in Albuquerque, New Mexico.
This will be a new challenge for the players. The team also has a big legacy to uphold – out of 272 Far West Regional championships from 1997 through 2013, Cal South teams have brought home 56 percent. Surf Academy will look to continue the trend. "We are looking forward to playing against the best teams out there, the winners from each state and playing six games in seven days," said Hill.
---