Surf Dog Ricochet helps make New Year's Eve special for many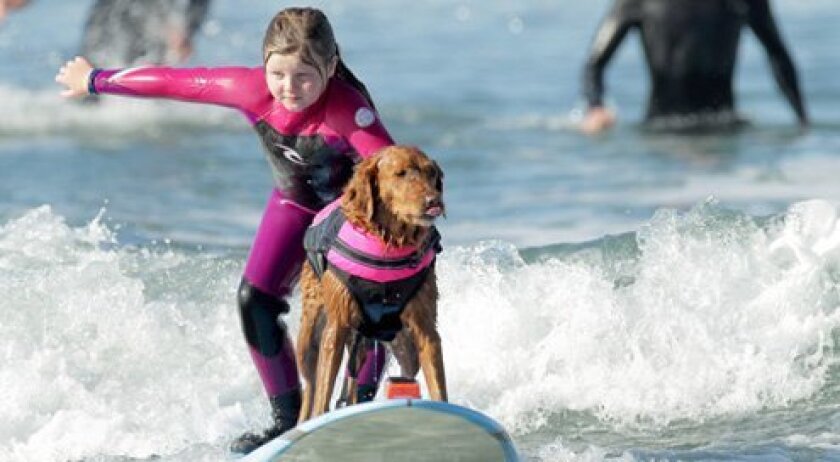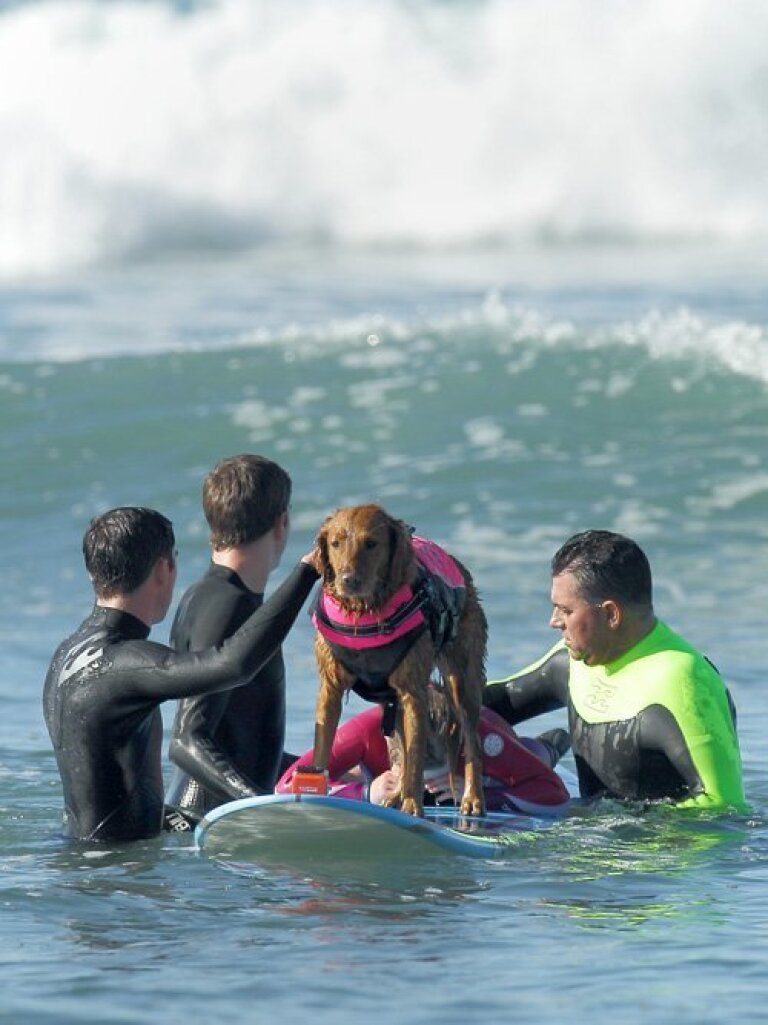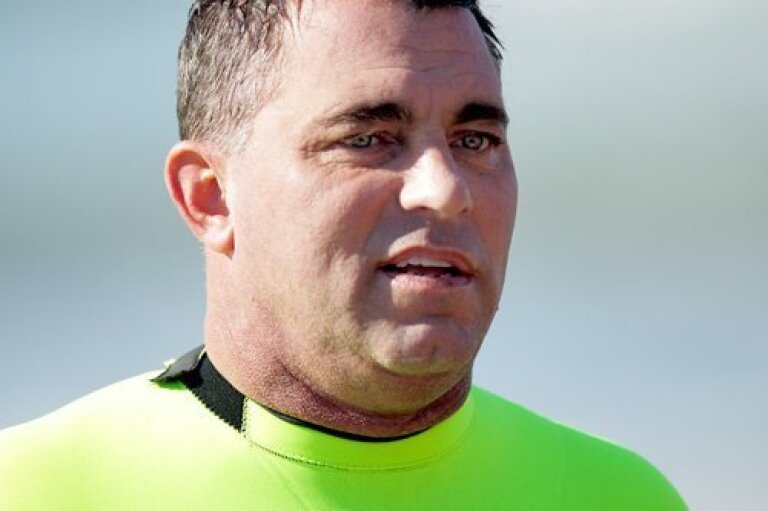 Surf Dog Ricochet celebrated New Year's Eve with a special ocean therapy tandem surf session for members of the military and people/kids with disabilities at Del Mar Dog Beach. Ricochet is the only dog in the world that surfs as an assistive aid to those with physical, emotional and psychological disabilities.
Ricochet surfed with retired Staff Sergeant Randall Dexter who served two tours in Iraq and now suffers with PTSD. "Surfing with Ricochet definitely helps with my symptoms. She has a way of making me feel completely at ease. It's not just surfing with a dog, it's more of a spiritual connection," said Dexter. Ricochet and Randy have also created the PTSD Battle Buddy Initiative to help other active duty service members and veterans with PTSD
Also on board was Gina, the 9-year-old daughter of Bradley Gill, a marine who is home from Afghanistan. Gina has autism and first met Ricochet at a surfing event where she found the courage to stand up on the board while riding with Ricochet. After that session, Gill left a comment on Ricochet's Facebook page all the way from Afghanistan, "Ricochet, I'm Gina's Dad, thank you very much for surfing with her again. She loves it! I only wish I could have been there to see it in person." Gill's wish finally came true! Ricochet also surfed with many other people with disabilities.
Photos/Jon Clark
---