Surf GU13 Premier wins Slammers Tournament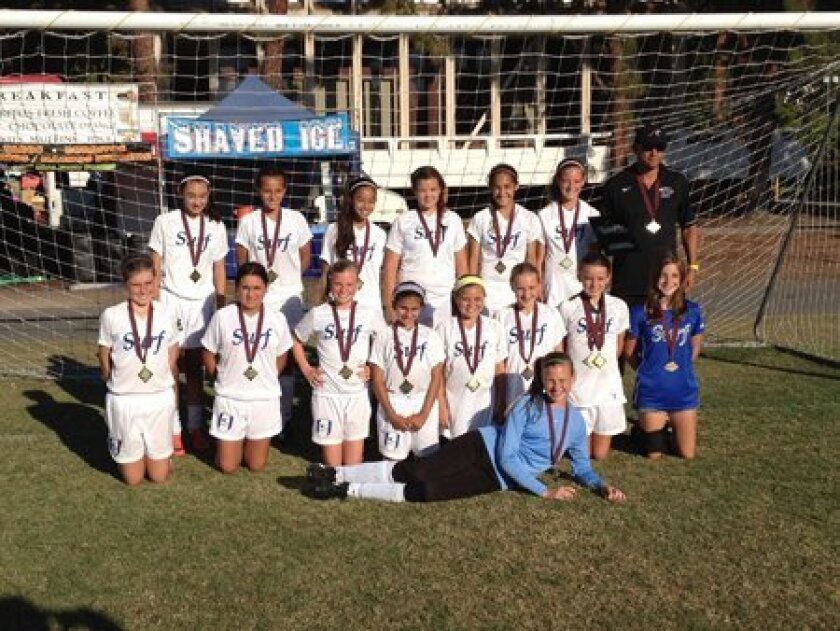 The Surf GU13 Premier team led by Coach Beto Villela was undefeated in the Slammers Tournament the weekend of July 14 in Orange County. Not a single goal made it past the team's formidable goalkeeper Katelyn DeWent the entire weekend. Congratulations girls!
Surf-Slammers(Above) Pictured on top row left to right: Isabella Willyard, Katya Pourteymour, Nina Venzon, Adella Wraith, Malia Lealaluhi, Raemi DeWent, Coach Beto Villela.
Bottom row left to right: Stephanie Ward, Daniela Jimenez, Kendall Coate, Bailee Monjazeb, Kelli McKinnon, Katie Cameron, Kylee Steele, Katelyn Butler.
In front: Goalie Katelyn DeWent. Not pictured: Laura Walton, Lauren Gross.
---