Sycamore Ridge School garden thriving thanks to club members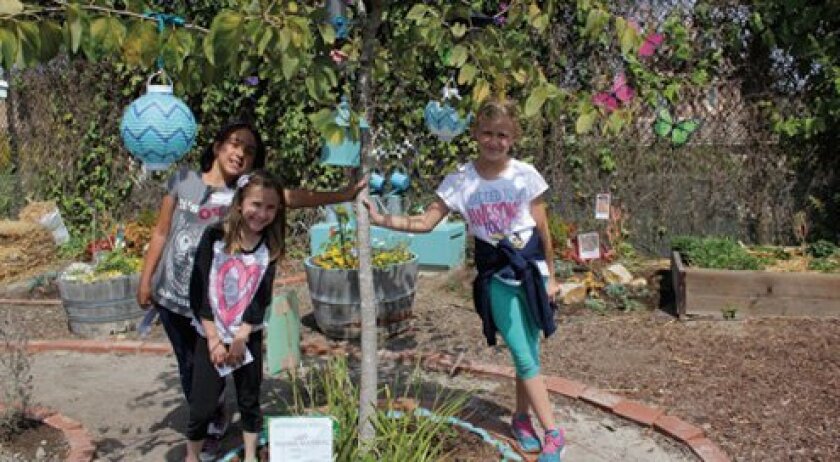 1/9

Sycamore Ridge Garden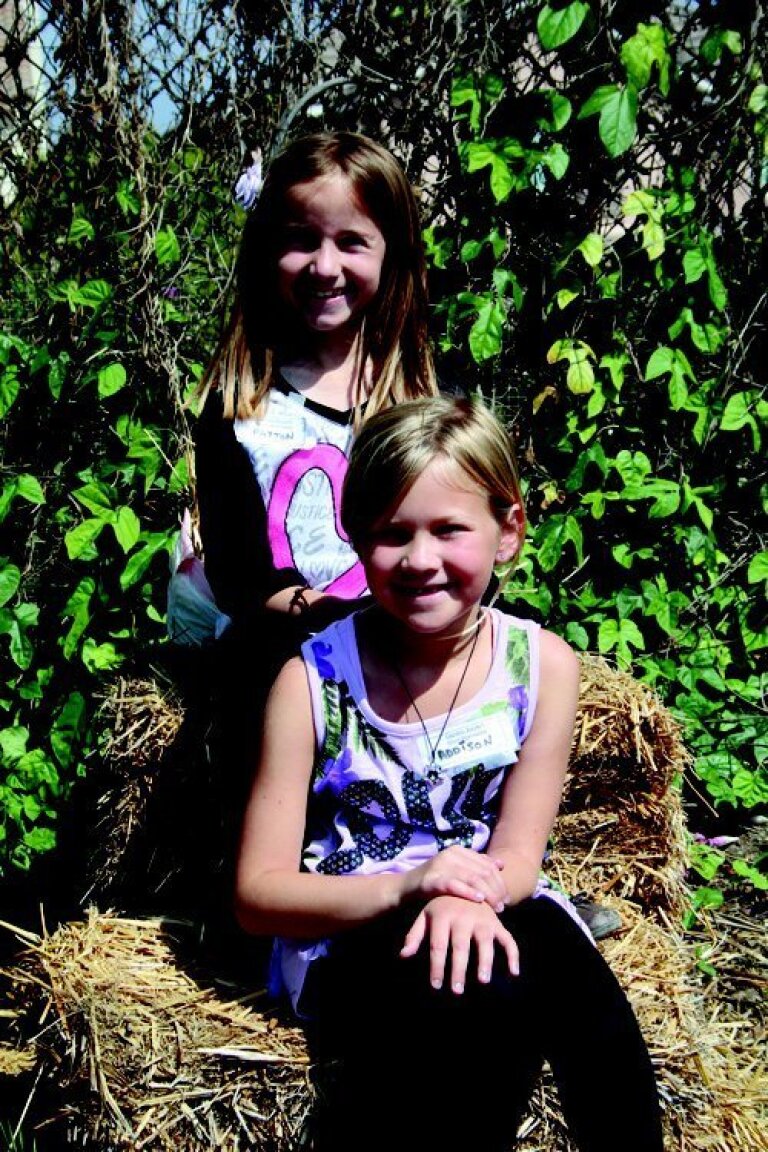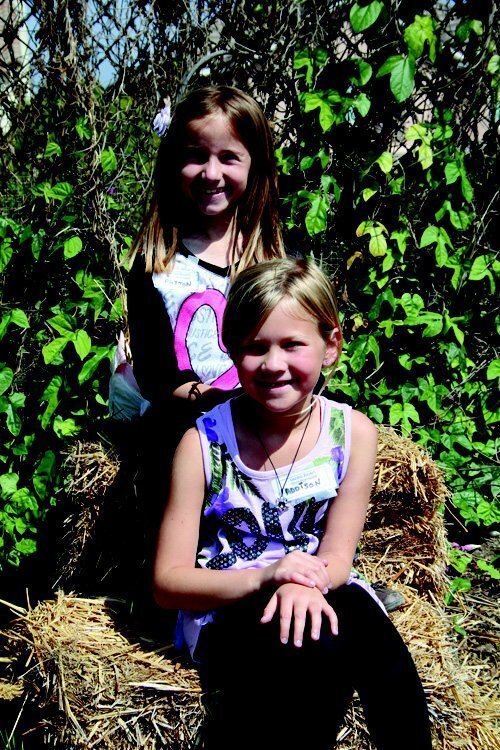 2/9

Sycamore Ridge Garden
3/9

Sycamore Ridge Garden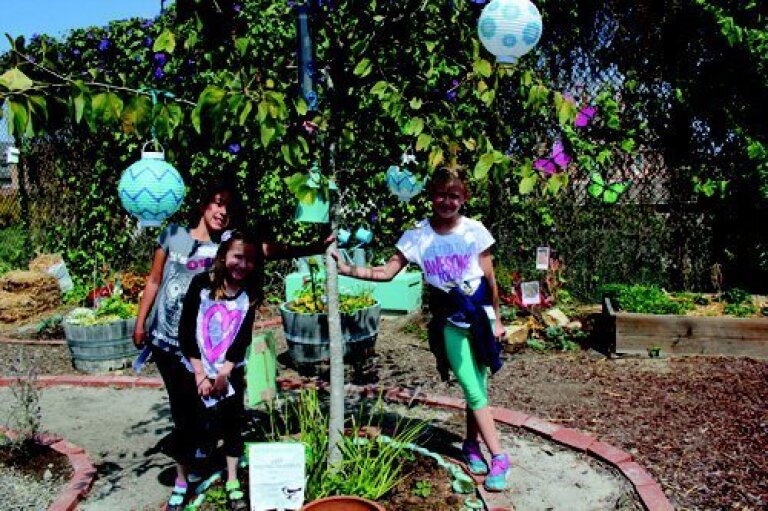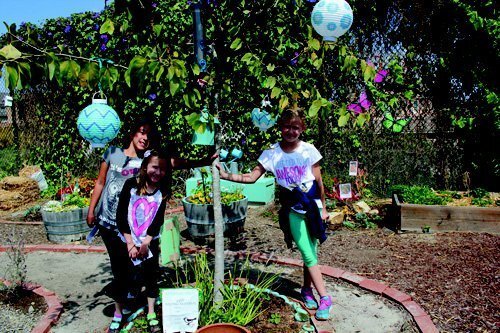 4/9

Sycamore Ridge Garden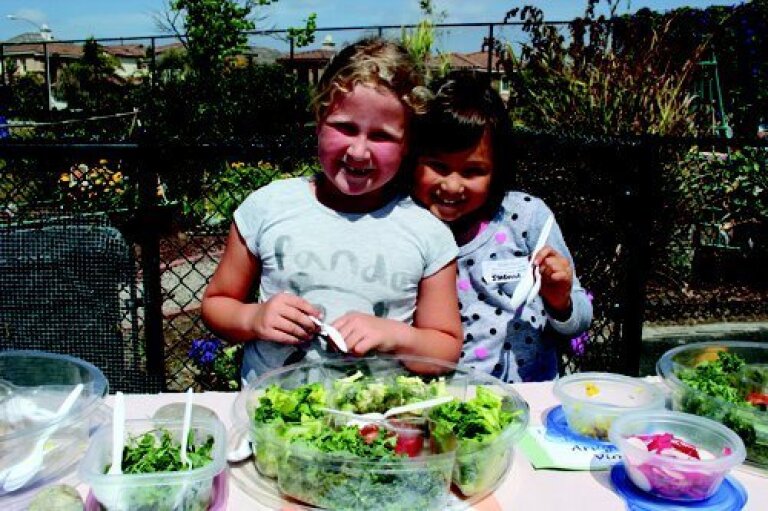 5/9

Sycamore Ridge Garden
6/9

Sycamore Ridge Garden
7/9

Sycamore Ridge Garden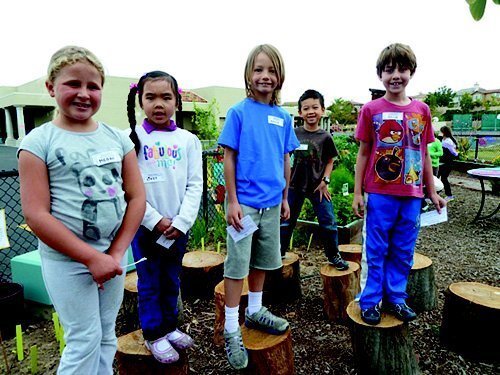 8/9

Sycamore Ridge Garden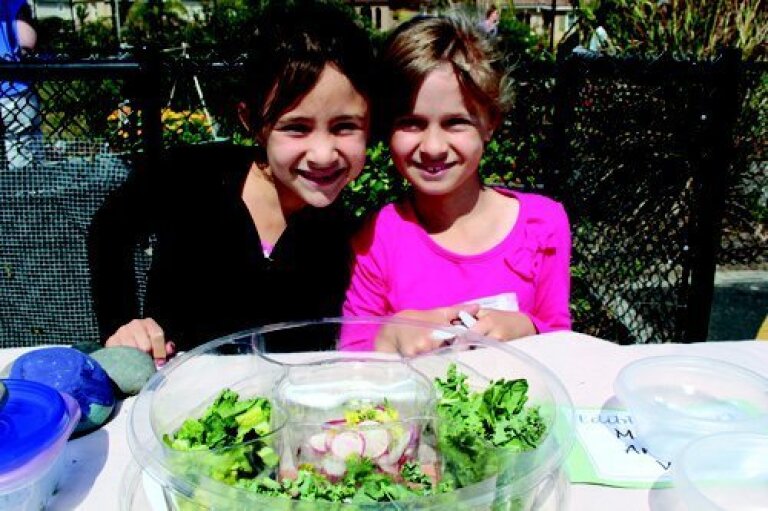 9/9

Sycamore Ridge Garden
By Karen Billing
Last year, the Sycamore Ridge School garden had become a bare little corner on the campus blacktop, but with a lot of love and care from students and parent volunteers it has sprung back to life.
To celebrate Earth Day on April 22, members of the school Garden Club led visitors on tours of the garden, ran a salad bar serving produce grown right on campus, and quizzed people on their herb knowledge with a taste-testing herb game using freshly-plucked garden herbs.
While the garden has been on campus since 2008, over the last couple of years it had grown dormant until parent volunteers stepped in.
Parent Helen Byard runs the school's Garden Club, which meets every Tuesday.
"Kids come and go but we have our regulars," Byard said. "It's amazing how many kids have not planted a plant before."
Parent volunteer Ryan Jacobson is in charge of planting anything slightly "unusual or experimental," Byard said, hence the garden's mangos and sugar cane.
The charming garden is reached by passing under a carved wooden sign that has been in place since the garden was established. The hard work of volunteers has completely transformed the space.
A "senses" path runs past rosemary and lavender and encircles the heart of the garden, the "birdhouse tree," on this day, decorated with paper lanterns.
"We have all different kinds of nectar and food for different types of birds and we have a nesting area with wool and stuff so birds can take it and make a nest wherever they want," explained garden club member Stephanie.
The basket of nest materials sits at foot of the tree, among rocks painted by the children.
Cheerful purple morning glories climb up the back fence that is adorned with butterflies. Byard and the children have been collecting cans and plastic items to create art projects for the fences. There are some grape vines climbing the fence as well, and Byard says another project being worked on is building an arbor.
"As with all gardening, the work is non-stop," Byard said of their ever-growing to-do list.
There's a strawberry patch and greens such as leafy kale and arugula in boxes, and a tee-pee has been built for green beans. The garden produces onions, squash, radishes and there are pomegranate and lemon trees.
"The broccoli is really good," said student Payton, who lists their tomatoes as another favorite.
There are also plenty of flowers in the garden such as daisies, snapdragons and pansies — some second graders recently planted sunflowers near the garden's wooden seating stumps.
"We try to choose flowers that attract wildlife like bees, butterflies and birds," said Allyson.
They even have rice plants, courtesy of Jacobson, of course, and the kids harvested the rice in December, enough for everyone to have a little handful.
Byard said it's a wonder that any produce was left to sample on Earth Day, as the students love to sample everything the garden grows.
---