Taxpayers overcharged due to error in high school district property tax bill calculations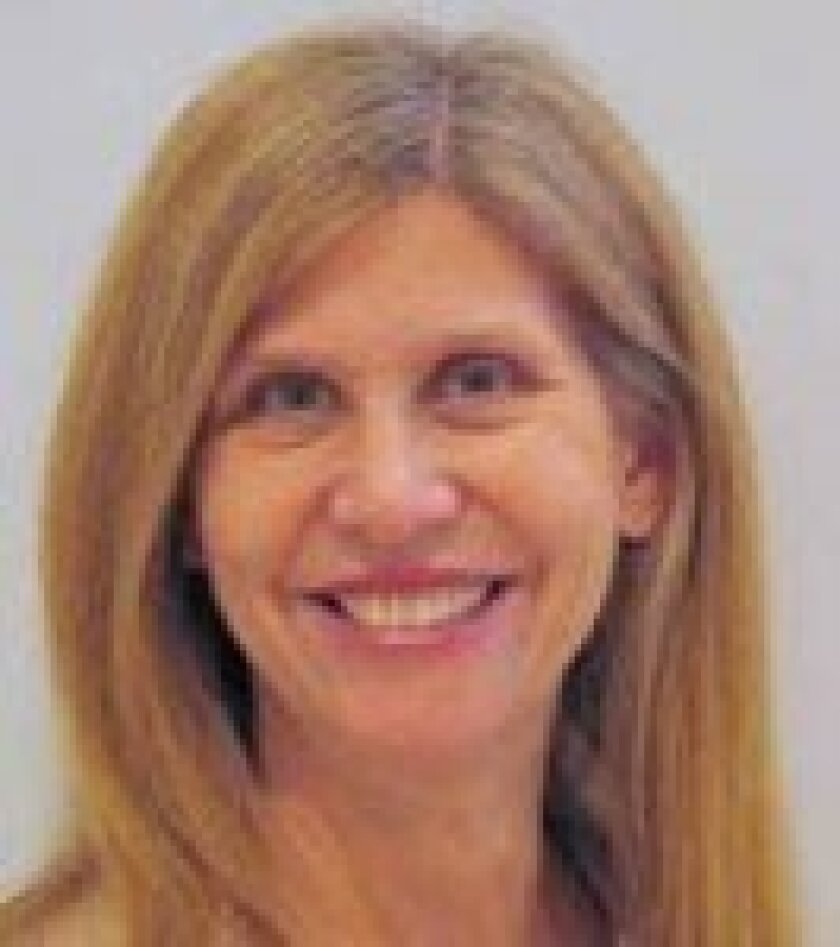 By Marsha Sutton (editorial/opinion column)
Posted Oct. 24, 2013 at 4 a.m. (Story updated below
Oct. 26, 2013 at 10:35 a.m
.)
County acknowledges error in tax bill
For those of you who have not yet paid the first installment of your 2013-2014 property taxes, it might be a good idea to hold off for a few more days. There appears to be an error, and it's not in the taxpayer's favor.
According to the county of San Diego's financial services department, the San Dieguito Union High School District transmitted faulty information to the county, which resulted in a tax rate reflected on tax bills much higher than allowed.
"The information that came over to us that calculated that tax rate was the wrong information," said Tracy Sandoval, auditor and controller for the county of San Diego.
San Dieguito passed a $449 million facilities bond measure last November, promising a tax rate of no more than $25 per every $100,000 of assessed property value.
After receiving our 2013-2014 property tax bill, I noticed that the increase over last year was significantly more than usual, even after accounting for San Dieguito's bond tax. Instead of $25 per $100,000, ours came to about $37.50 per $100,000 – 50 percent more than the allowable amount.
Curious about the high rate, on Oct. 12 I emailed the school district's associate superintendent of business services, Eric Dill, and asked for an explanation. Several days passed, so I asked again.
"I'm still working with the treasurer's office on this," Dill replied in an email.
Hearing nothing, 10 days later I contacted the county of San Diego directly, on Oct. 22.
On Oct. 23 I heard from Sandoval at the county, who said it was an error, the first she or anyone in her office can remember that was not caught before tax bills were printed and distributed. She said she was first alerted to the issue late last week, Oct. 17 or 18, by Dill who contacted her in response to my inquiry.
She said the school district sent her office a debt service schedule that gets "translated" into a tax rate. "Long story short, we're not sure the right debt service schedule was sent to us based on the numbers that were included," she said.
Sandoval said the county is working with San Dieguito to determine what went wrong. But the more critical problem, she said, is how to refund taxpayers who have already overpaid and how to alert taxpayers who have not yet submitted their payments that the bill is in error.
She is also working with county treasurer-tax collector Dan McAllister and his office to address the problem. Bond counsel is also involved.
"Some people have paid some of their property taxes already so we're working on solutions," she said. "We have to work with the treasurer-tax collector's office because they are the ones that actually process refunds."
The distinction between the two areas of responsibility is that Sandoval's department calculates the tax rates that appear on the tax bill. The bills are then mailed out and McAllister's office collects the taxes. His office also processes any overpayments or refunds that are needed, she said.
Sandoval said her office is in contact with Dill at San Dieguito, "trying to figure out what debt service schedules were used when they were sent over."
"All I know is the debt schedule that we were given that we calculated on was the wrong one," she said.
Refunds need to be made to people who have already paid, and information needs to be communicated to those who have not yet paid, that their bills are incorrect.
She called fixing the problem her office's top priority, and expects to have a plan in place to address it in the next day or two. "We're trying to figure out what the heck happened and then what's the quickest way to get this resolved," she said.
Meanwhile, we are waiting to hear back from the school district for an explanation of what happened to cause the error and will be posting updates as soon as they are received.
The San Dieguito Union High School District enrolls about 12,500 students in nine middle and high schools in grades 7-12. The district stretches from Carmel Valley and Del Mar in the south, along the coast to Encinitas and southern Carlsbad in the north, and east to La Costa, Olivenhain and Rancho Santa Fe.
The district's Proposition AA bond measure passed last year with 55.1 percent of voter approval, just clearing the needed 55 percent required. This is the first facilities bond the district has had in about 40 years.
Posted Oct. 24, 2013 at noon
San Dieguito clarifies problem with tax bill
Eric Dill, associate superintendent of business services for the San Dieguito Union High School District, today said he disagrees with the explanation given by the county auditor/controller's office on the mishap with the 2013-2014 property tax bills.
"I would dispute that we provided incorrect information," Dill said, in response to comments made by Tracy Sandoval, auditor and controller for the county of San Diego.
The financial services division of the county failed to include the premium that was generated from the bond sale as part of the proceeds that would be paid on the first debt service payment in August of 2014, he explained.
According to Dill, a portion of the bonds that were issued in April of 2013 were sold at premium at a higher interest rate, to generate higher sales. State law, he explained, dictates that if you generate premiums on General Obligation bond sales, you must use that to pay principal.
"And that's precisely what we intended to do with those proceeds," he said. "When it came down to the calculation, that was not included [by the county]. We're still not clear why that didn't happen."
Dill said all the information was transmitted to a large interested-parties list of 25 to 30 people throughout the process, and the county's financial services dept. was included on that list.
"There was lots of information that was communicated to everybody, including the debt service schedules which did show our intended use of premium and principal," Dill said.
The auditor/controller's office, he said, "would have received the same documents that we have." All the numbers sent from the school district were correct, he said.
Dill said he and the appropriate people at the county are giving top priority to addressing the problem and finding the fastest and simplest fix.
"We're all recognizing that the premium was there and it needs to do what it was intended to do which is to pay down the principal," Dill said. Now the focus is on the solution, and the one that seems easiest is to issue refunds, he said.
Sending out revised tax bills, he said, was determined to be "a monumental task."
Although no decision has been finalized, what seems most likely, he said, is that funds will be placed into a refund trust account, and refunds will be issued from the treasurer-tax collector's office for the overpayments.
"Everyone agreed this is a high priority to make this right for the taxpayers," he said. "We've had great cooperation from the treasurer's office on this."
For those who have not yet paid the first installment of their tax bill, Dill said it's likely that the county will ask everyone to pay the full amount and then refund checks will be issued shortly after receiving full payment.
A statement is in the works that will be released later today, he said, explaining how the problem will be fixed and assuring everyone "that they will not overpay their taxes this year."
Dill said there are about 50,000 property owners in the San Dieguito district, and the amount of money to be refunded will be about $7 million.
Dill said issuing premiums is not unusual and doesn't know why or how the mishap occurred. "It can't be the first time a district has issued premiums," he said. "Other districts in the county have done that. It's nothing exotic. Other districts have sold bonds at premium."
Dill did not know how much it will cost the county to fix the error. "Most of the work will be on the side of the county," he said. "They're going to bear most of that burden."
He added that everyone involved is discussing how to put systems in place to avoid future problems.
Dill said the correct rate should be $21.50 per $100,000 in assessed property value, so taxpayers can calculate what their rate should have been and determine the refund they will be owed.
Posted Oct. 26, 2013 at 10:35 a.m.
Further updates on this developing debacle
In an update on this developing story provided yesterday by Eric Dill, San Dieguito Union High School District's associate superintendent of business services, the amount per $100,000 in assessed property value that should have been charged is $23.11, not $21.50, the figure Dill provided on Thursday.
The amount that was wrongly charged on property tax bills was about $37.50 per $100,000, well above the maximum $25 per $100,000 amount the district promised not to exceed.
"I was incorrect when I said the tax rate should be $21.50," Dill said in an email. "I was basing that off an estimate we calculated prior to the bond sale. I went over the calculation this afternoon with the Auditor-Controller's office, and we both agree the revised rate should be $23.11. Still under our $25 per $100,000 estimate."
Even though he had expected a solution to be announced yesterday, Dill said there was still no decision on how the problem would be resolved.
"Still no final word from the county," he said. "They are meeting with their IT people on Monday to go over the refund solution since it will need their technical support."
According to the county's Auditor-Controller office, there is no precedent for this sort of mistake, so it may take some time before county officials can eventually settle on a plan to correct the faulty tax bills.
The most likely scenario, according to Dill, is that taxpayers will be asked to pay their bills in full and then be refunded the overpayment. This burden will fall on the treasurer-tax collector's office, headed by Dan McAllister.
His office staff will be saddled with the not insignificant task of determining how much each property owner is owed, and $7 million in checks will need to be prepared and mailed out to approximately 50,000 property owners in the San Dieguito district. Lengthy delays in refunding the money will be unacceptable.
Although the auditor blames the school district and the school district blames the auditor's office, both say they are moving past the blame game and focusing on working together to find a solution.
But what happened, and who did what, matters acutely. Learning how vital information fell through the cracks is a critical piece in this fiasco to establish mechanisms that prevent it from occurring again.
Dill's explanation two days ago that was published in the previous update left me befuddled, so I asked him for clarification.
"We sold some bonds in Series A at a slightly higher interest rate to attract more investors who would bid for the bonds above their face value in order to get that higher interest rate," Dill said. "The proceeds that come in above the face value are what is called 'premium.'
"The par value (face value) of Series A and the project funds for Series A are both $160 million. The premium that was received in excess of the $160 million is not used for projects; it is used to pay off the principal of the bonds and reduces the net interest paid over time."
The real life example, in big, round numbers, Dill said, is this: SDUHSD sells bonds valued at $160 million, investors offer $168 million to SDUHSD, $160 million is made available for projects, $8 million is considered premium which must be deposited in the fund that pays off the bonds and is not available as project funds.
"Specifically, revenue that was generated by issuing the bonds at a premium was not considered in the available funds for the first principal payment," said SDUHSD superintendent Rick Schmitt in a prepared statement sent to property owners in the district on Oct. 24.
"I'm still not clear on how the premium was not recognized," Dill added.
But somewhere along the line, either district officials didn't send what they thought they sent, the county didn't receive what they should have, or the county didn't process the information correctly.
"We hope both the county and school district determine what led to these inflated tax bills to ensure this does not happen in the future," said Chris Cate of the San Diego County Taxpayers Association. "Both parties need to determine an open and transparent process for correcting overcharges as quickly as possible to minimize harm done to taxpayers from this mistake."
Cate in an email called this a "disservice to taxpayers" and the worst kind of mistake.
Doug Perkins, a former member of the SDCTA's executive committee and an elected board member of the Del Mar Union School District, said all involved agencies should have double- and triple-checked this kind of important tax data to confirm accuracy before releasing tax bills to the public.
"We're still not fully aware as to how this occurred," Perkins said. "Bond issuances are very complicated and technical processes, and I'm not sure that many of the smaller public agencies that issue them are fully prepared to deal with the complexities and technicalities."
Perkins is suggesting a moratorium.
"I'd like to see the San Dieguito district push the pause button until we figure out what the problem was," he said. "And I would encourage other districts to put their bonds on hold until this gets sorted out."
Stay tuned for more developments.
Marsha Sutton can be reached at
.
---