Team Charlotte Bailey top fundraiser at FAAN Walk for Food Allergy— again!
For the second year in a row, Carmel Valley's Team Charlotte Bailey was San Diego's top fundraising team at the FAAN (Food Allergy & Anaphylaxis Network) Walk for Food Allergy held Nov. 3 in Mission Bay Park. Team Charlotte raised more than $6,000.
Charlotte Bailey, a student at Solana Highlands Elementary School, has become her own advocate about her life-threatening food allergies (peanuts, pecans and coconut) and even at her young age is doing what she can to support others just like her.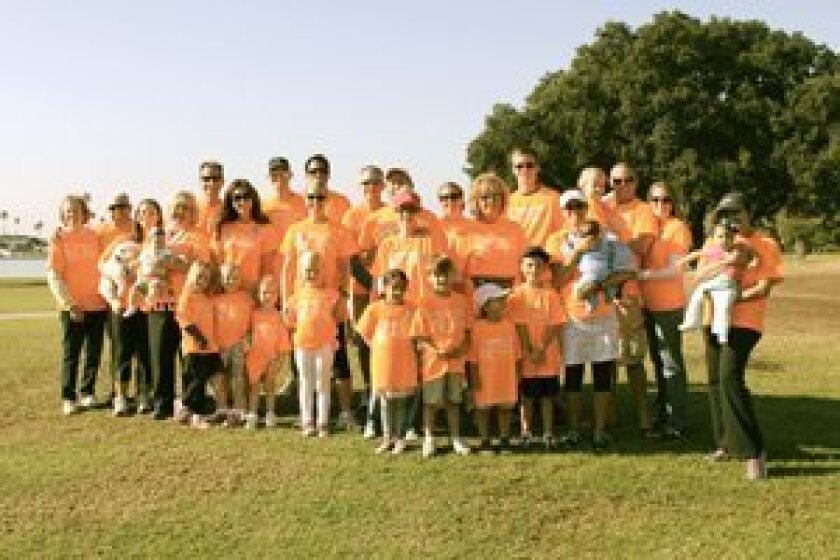 According to Team Charlotte's web site, "FAAN is the most well-known organization for food allergies. Its membership includes families, dietitians, nurses, physicians, school staff, and representatives from government agencies and the food and pharmaceutical industries. Its mission is simply to raise public awareness, to provide advocacy and education, and to advance research on behalf of all those affected by food allergies and anaphylaxis."
To learn more about FAAN's efforts, visit www.foodallergy.org.
Charlotte's Fundraising Site: https://www.foodallergywalk.org/site/TR/2012Walks/2012Walks?team_id=69753&pg=team&fr_id=2240
---