The evolving vision of Canyon Crest Academy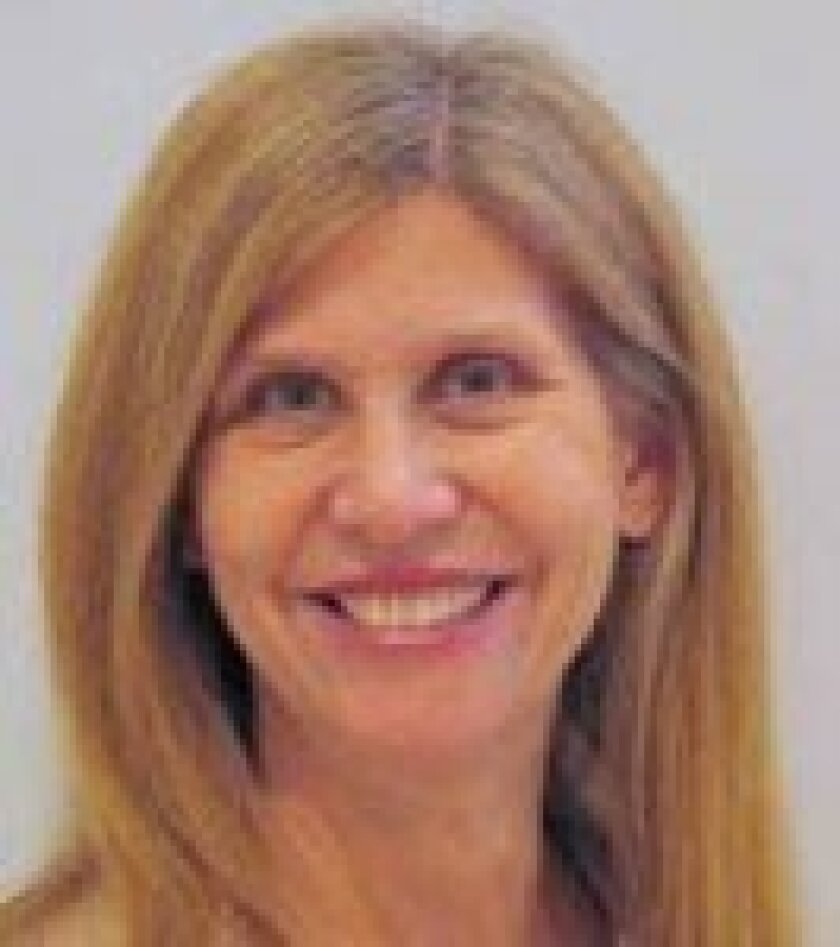 By Marsha Sutton
The first project at Canyon Crest Academy using newly-approved bond money will take place this summer, to pay for athletic fields and stadium work. Over the next two years, more field and stadium work will be done, costing $20 million.
For a school that opened in 2004 with a stated focus on the arts and technology, spending a huge chunk of money to relocate and renovate sports fields seems an odd way to begin spending the district's $449 million in bond funds.
Yet the district says this expenditure is consistent with both the community's wishes and appropriate use of public funding.
I freely admit my bias against the over-emphasis on athletics, when taxpayer money could be used to better conditions in the classroom. I also acknowledge that this position is not altogether popular.
When CCA first opened, I was cheered by the thought that at last there was a school with proper perspective on the athletics-academics dichotomy.
In a column published in this newspaper Dec. 12, 2003, eight months before CCA opened, Rick Schmitt, now San Dieguito Union High School District's deputy superintendent, said, "The new school is for someone who really loves the arts and technology" and that CCA's "mission to provide a focus on arts and technology is an integral part of its overall curriculum."
Schmitt was principal at Torrey Pines High School in 2003 when it was suffering from serious overcrowding. He and CCA founding principal David Jaffe worked together the year before CCA opened to help parents and students differentiate between the two schools.
Canyon Crest began as a school with less emphasis on athletics than Torrey Pines. And like San Dieguito Academy in Encinitas, there would be no football or cheerleading – a basic, and most welcome, tenet.
"If you're a football player, you don't want Canyon Crest," Jaffe said back in 2003, to my silent applause.
Athletics were a part of the school certainly, but more minimally at first. The attraction for many CCA students was that they could play the sport of their choice without stressful tryouts and the intense competition from super-jocks.
But Jaffe soon found that many parents and students wanted their sports, and athletics moved up in importance.
"The question I get asked most often is whether a certain sport will be available," Jaffe said later, to my silent groaning.
"When Canyon Crest opened, athletics almost was an afterthought," Schmitt said in 2010. "Families wanted sports and so they grew sports."
So athletic offerings gradually increased. By 2010, nearly 700 CCA students participated in athletic programs, according to current CCA principal Brian Kohn.
In a dispiriting demonstration of support for athletes over scholars, that same year the school's 8:15 a.m. start time was moved to 8 a.m. to accommodate students playing sports in the afternoon. A dismissal at 3 instead of 3:15 allowed student athletes to miss less of their fourth-period classes when traveling for games.
Later start times, which allow exhausted teenagers to get more sleep, have been proven without a doubt through extensive research to improve not just academics but emotional health and social well-being also.
"The research is real," Schmitt said in a column in 2010.
Yet, start times were moved earlier, a decision dictated by the needs of student athletes over academic considerations.
In addition to the increasing presence of sports programs, school size has also grown.
CCA was designed to be open to all students district-wide but with limited enrollment through a lottery system, like San Dieguito Academy.
But the new bond measure includes a project at CCA to add another classroom building to expand capacity from its current 1,800 to a maximum of 2,250.
Although class sizes, which sometimes approach 40, are the same at all schools, the feel of a smaller school campus is very different from a large school. Note how the district uses small size as a selling point to try to attract more students to under-enrolled Earl Warren over bulging Carmel Valley Middle School.
So with Canyon Crest at 2,250 and Torrey Pines at 2,600, will there be that much difference any more? Except football, of course.
A unique, special school
There's a sense that the original vision of Canyon Crest has shifted – $20 million for sports fields, start times shifted to accommodate athletes, enrollment capacity increasing. How did we get here?
The district maintains that CCA continues to be a unique, special school that has never veered from its focus on the arts and technology or its small school feel, and that athletics and adding a few hundred more kids doesn't transform the school's fundamental vision in any meaningful way.
In a meeting Feb. 21 with Schmitt, SDUHSD superintendent Ken Noah and associate superintendent of business services Eric Dill, we discussed the perception that CCA has drifted away from its founding principles.
"David [Jaffe] didn't realize there would be as much interest in athletics, and it grew organically from the community," Schmitt said. "It was a surprise to many of us."
Schmitt said early on CCA's parents wanted "coaches, bigger teams, bigger leagues, better facilities." Athletics at CCA grew, he said, "from internal pressure that David really didn't anticipate."
Ken Noah said the district received feedback from CCA parents grumbling that the district promised better fields and hadn't delivered.
Athletics is now an integral part of CCA, but the district claims it's been there from the early days.
After opening in 2004, the vision statement for the school became a commitment "to academics, the arts and athletics sharing equal status and importance."
"I think it's fair to say that CCA continues to have its focus in the curriculum on technology and the arts," said Dill, "but the extra-curricular for students is in parity [with other schools] with the exception of football and cheer."
Schmitt said the school has never lost sight of its commitment to provide outstanding arts and technology classes, alongside traditional academic classes and sports programs.
Schmitt said the school "has put a lot of effort, energy and staffing in the arts and tech more than any other schools" and has more arts and technology classes than the district's other seven schools combined
He provided a list of classes exclusive to Canyon Crest, including: Advanced Digital Imaging, Advanced Fine Art Digital Photography, Exploring Computer Science, Robotics & Engineering Technology, Audio Tech & Music Recording, Recording Arts, and Stage Hand Technician.
Learning in trailers
When Canyon Crest Academy opened in the fall of 2004, 350 brave ninth-grade souls took a chance and invested their futures in a school that wasn't even built yet due to developer, city of San Diego, and state bureaucratic delays beyond the district's control.
Urgency and creativity, however, joined forces, and the district managed to convince all involved agencies to allow portable buildings on the school site to house students during that first year of construction.
The students came to learn in trailers on a dirt lot, with the promise of rare leadership opportunities and the ability to define the high school in ways that sounded almost spiritual. They became a foundational part of something outstanding and unique and were given the chance to build infrastructure and shape CCA's identity and future.
Situated on 55 acres of former tomato fields on barren Pacific Highlands Ranch land, Canyon Crest Academy officially opened with real buildings one year later. The cost was over $100 million to construct the 225,000-square-foot facility.
Since that time, kids have voted with their feet, to make CCA a school in demand.
At a long-range planning group meeting in late 2008, Ken Noah said members discussed expansion of CCA.
"The long-range task force considered a cap of 2,250 because it met a growing demand in the community for access to that school," Noah said. That the school was originally master-planned to be larger than its current capacity of 1,800 was a compelling point, he added.
Projected enrollment at CCA for this fall, according to district documents dated 1/17/13, is 1,868, up 17 from current enrollment. Torrey Pines enrollment for this fall is projected to be 2,645, up 26 students from current enrollment.
Schmitt said although the projection for CCA is 1,868, typically about 40 or 50 don't show up, so the district has learned to "overbook" like airlines do.
To accommodate 400 more students, Canyon Crest will see the construction in 2019 of Building B classrooms, situated on the empty land between Buildings A and C.
Including the $20 million for athletics fields, a total of $37.5 million will be spent, according to the district's November bond ballot statement, on Canyon Crest renovations and new construction.
Now in its ninth year of operation, Canyon Crest Academy is a high school that has quickly made its mark and established a fine reputation county-wide. Whether its vision has fundamentally changed over time or evolved minimally in healthy ways is probably moot.
With all varieties of sports, a bustling campus environment, planned classroom expansion, wide selections of traditional course offerings, extensive opportunities for students in art, music, drama, theater, science and technology, and the highest API score of any comprehensive high school in the county, CCA is thriving.
It's hard to argue with success.
Marsha Sutton can be reached at SuttComm@san.rr.com.
---