The face of courage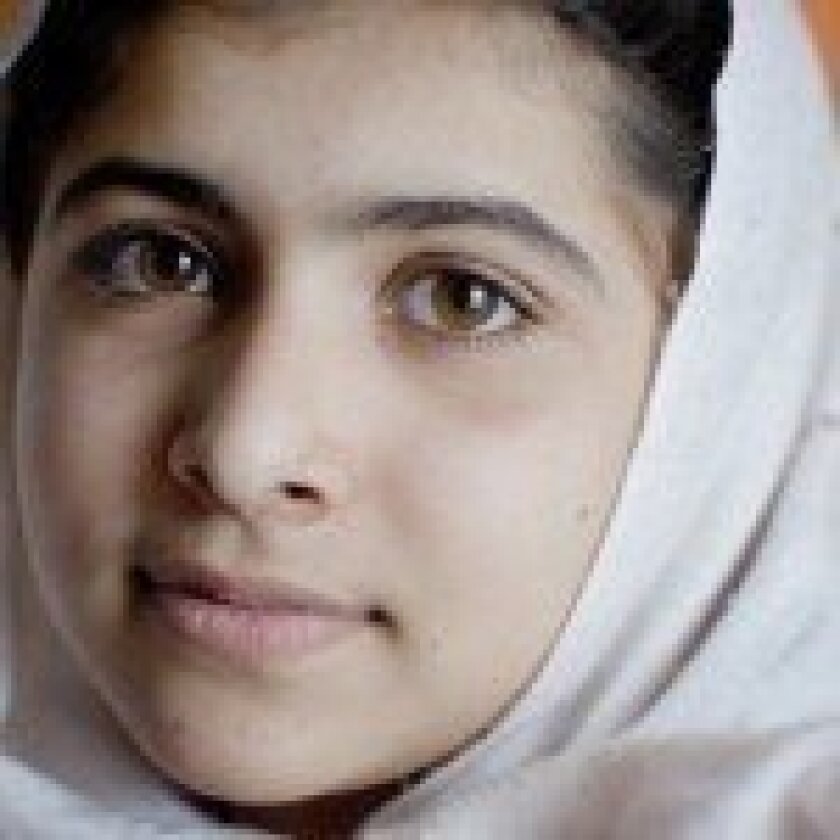 By Marsha Sutton
What does it say about an ideology that is so afraid of a 16-year-old girl's words that its radicals want to assassinate her? How pathetic do they have to be to fear a little girl?
Well, in truth, this is not just any little girl. This is Malala Yousafzai, the diminutive hero whose words and deeds have shown the international community that she is a giant, with wisdom and eloquence beyond her size and age – and a magical ability to touch the hearts and souls of the world.
Now 16, Malala at age 14 survived the appalling brutality of an assassination attempt, to recover and tell the world that she will not, cannot, be silenced.
Shot point-blank in the head for advocating for a girl's right to education, Malala touched us deeply with her determination and courage. Today she brings tears to our eyes with her compassionate pleas for peace, education and equality. Pakistan can be proud of what they have given the world through Malala, who speaks for so many.
As a western nation, sophisticated in so many ways, what does America have to offer? Sadly, our "heroes" in the teenage girl department are less than admirable characters like Miley Cyrus, Britney Spears, Lindsay Lohan and the Kardashians. Imagine if these girls and young women used that adoration to advocate for worthy causes.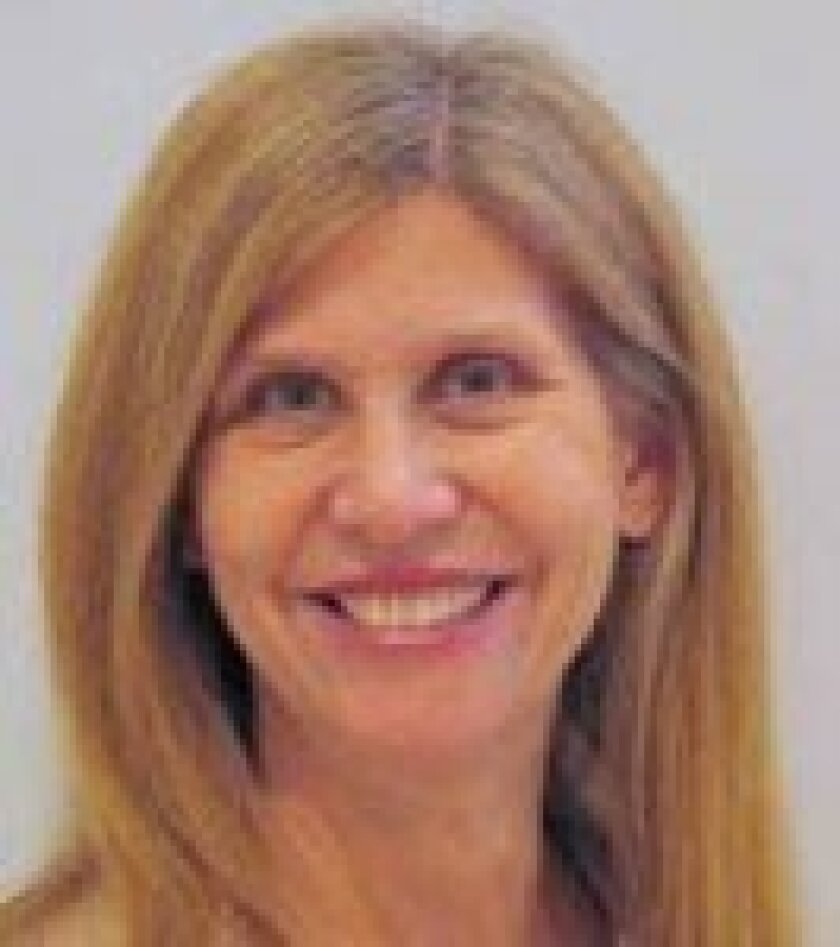 Our pop-culture society idolizes female sexual energy, especially precocious underage nymphets who waste their potential power to do good on frivolous, hollow, greed-driven pursuits like the display of half-naked bodies dancing on stiletto heels.
In contrast, Malala covers her body modestly but certainly isn't shy about displaying her brains.
Instead of the stage being an MTV performance or the half-time show at the Super Bowl, the real stage for more young girls should be a podium and a microphone where they might be a voice for the weak and oppressed.
Instead of blathering nonsensically on vapid television talk shows about their latest boyfriends or their favorite hair stylists, we need more young American girls emulating grace under pressure in serious interviews by the world's top journalists as they speak passionately about issues of substance.
In short, is there anything we can do to encourage today's kids to replace Miley with Malala as the top teen idol?
Can there come a time when Western-educated girls no longer take their education for granted and choose modest clothing and maybe even head scarves as symbols of intelligence and power?
I'm not optimistic.
In one of my favorite on-line comments on the cavernous awareness gap between Malala and most teenagers in America, one writer lamented over the trivial obsessions of the youth generation by facetiously saying that Malala "makes the rest of us feel bad for spending our teen years trying to get into the pants of other teens rather than becoming an international symbol for the fight against injustice."
After hearing Malala on the interview circuit last week talking about her long recovery, her continued pursuit of free and safe education for girls and women, her book, and the possibility of winning the Nobel Peace Prize (which disappointingly she was not awarded), who could not be moved by her words?
She even left Jon Stewart of The Daily Show speechless last week with her response after he asked what she thought when she learned the Taliban had targeted her:
"I started thinking about that, and I used to think that the Talib would come, and he would just kill me. But then I said, 'If he comes, what would you do, Malala?' Then I would reply to myself, 'Malala, just take a shoe and hit him.' But then I said, 'If you hit a Talib with your shoe, then there would be no difference between you and the Talib. You must not treat others with cruelty and that much harshly. You must fight others but through peace and through dialogue and through education.' Then I said I will tell him how important education is and that, 'I even want education for your children as well.' And I will tell him, 'That's what I want to tell you, now do what you want."
Malala also told Stewart that you don't really value what you have until it is taken away.
Malala's bravery is a mirror to the privileged world. What have we done with our rights? What have we learned to value because of our freedoms? If we don't fear losing those rights and freedoms, then have we lost the impetus to fight for justice, equality and truth?
The Malala Fund
Malala is the youngest person ever nominated for the Noble Peace Prize honor and was chosen to grace the cover of the April 29, 2013 issue of Time magazine, where she was named one of the 100 most influential people in the world.
Losing the Nobel Peace Prize was a bitter blow for many around the world who believe there is nothing comparable to a 16-year-old assassination survivor who regained her life and renewed her fight in the face of continued death threats for the right of young girls to a full education free of fear, intimidation and harassment.
The only people happy about her loss of the Nobel Peace Prize are the Taliban who continue to target her.
According to NBC News, "The Pakistani Taliban called the decision 'very good news' and praised the committee for 'not selecting this immature girl for this famous award,' according to a statement by spokesman Shahidullah Shahid. …'If we get another chance, we will definitely kill her and that will make us feel proud,' Shahid said."
But not all Pakistanis are intimidated by the radical Taliban.
From the same story, Pakistan's prime minister Nawaz Sharif told the country's state TV station, "Malala is a beacon of light for and an example to be emulated by others for education."
The Malala Fund, where donations are gratefully accepted, is devoted to advancing her cause. The website [https://www.malalafund.org/] explains the purpose of the fund:
"There are 600 million adolescent girls in the developing world. They are an undeniable force for social and economic impact. But only if given the opportunity. Around the world, girls are denied a formal education because of social, economic, legal and political factors. And in being denied an education, society loses one of its greatest and most powerful resources.
"The Malala Fund aims to change that. Education empowers girls to raise their voices, to unlock their potential, and to demand change. The Malala Fund's solutions are grounded in inspired innovation: they are girl-centric approaches to education that support the fund's goal of creating a world where every girl reaches her true potential."
Because of fanatic religious movements and repressive regimes that consider women and girls subservient chattel, Malala and young girls like her who want little more than the right to go to school without fear for their safety, risk their lives exercising that basic right.
Despite the trauma she has suffered, she is determined to continue her struggle. "One child, one teacher, one pen and one book can change the world," she said in her triumphant speech in July at the United Nations.
As she fights for girls' equality and the right to education, Malala's insightful wisdom, tenacity and bravery are extraordinary qualities in one so young who has been through so much.
With her crooked smile, soft eyes, lovely laugh and brilliant understanding of the power of education, Malala is the ultimate symbol of poise, grace and humility, with an astonishing ability to change the world in profound ways.
We are privileged to have Malala in our lives, speaking as our conscience and awakening humanity to the scourge of too much brutality, intolerance and injustice in the world.
Malala recognizes her tenuous future, yet the courage of her convictions remains steady. As she says, "I think of it often and imagine the scene clearly. Even if they come to kill me, I will tell them what they are trying to do is wrong, that education is our basic right."
— Marsha Sutton can be reached at SuttComm@san.rr.com.
---