The Grand Del Mar the place to be for New York transplant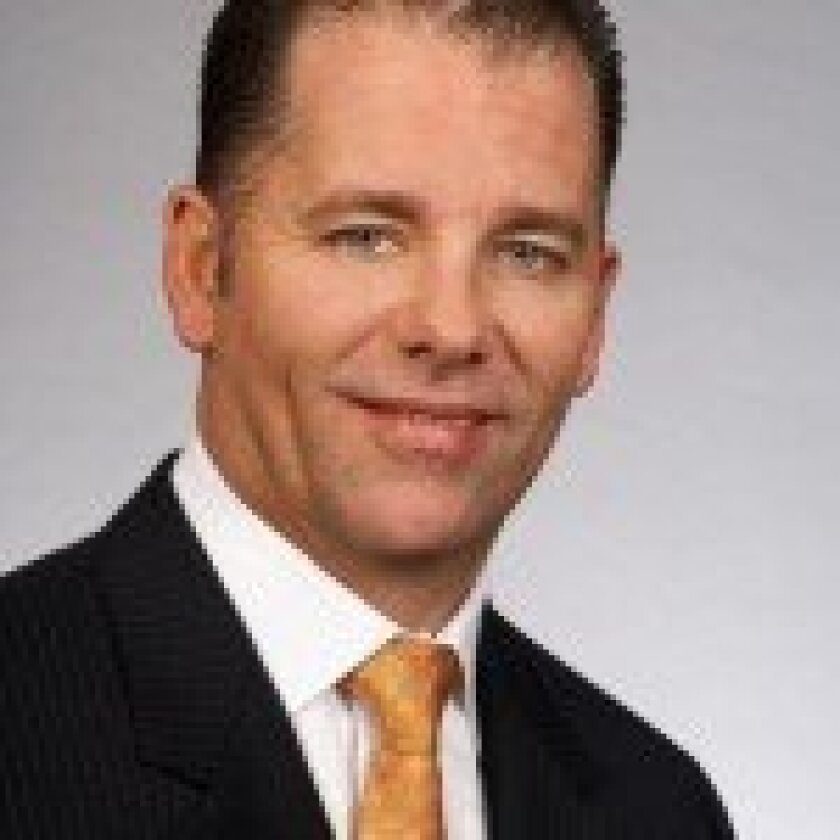 Kenan Simmons – previously a vice president with New York City-based Leading Hotels of the World – is the executive director of sales & marketing at The Grand Del Mar, San Diego's only Forbes Five-Star, AAA Five Diamond resort.
With more than 20 years of experience in the luxury hotel niche, Simmons was with Leading Hotels of the World – a luxury hospitality organization representing the world's finest hotels and resorts – for 15 years and served as its vice president, the Americas, since 2004. At The Grand Del Mar, he heads up all sales and marketing activities for San Diego's multiple award-winning luxury resort, leveraging the resort's many recent awards and successes to help develop and oversee group and leisure sales, marketing initiatives, advertising, collateral, social media and public relations.
During his tenure at Leading Hotels of the World, Simmons worked his way up the ranks from sales manager to vice president. He was ultimately successful at revitalizing and recalibrating the company's sales strategies, as well as directing eight regional sales offices in New York, Miami Chicago, Los Angeles, San Francisco, Buenos Aires, Sao Paulo and Mexico City – concentrating on driving business growth, global sales initiatives, building the business brand and maintaining clientele.
Simmons is a native of New York City metro area and holds a Bachelor of Science degree in business from Niagara University in Niagara, New York.
What brought you to this area?
I have a family three young boys, and we wanted to make a quality of life change. I had lived in the New York City area my entire life, and my professional life has always been there as well. In New York, I was fortunate to work with some of the best luxury hotels/brands in the world.
So, to make the change to a new city meant that it had to be the right opportunity. After only one visit to The Grand Del Mar, I knew this was the place for me!
What are your favorite spots in town?
Coming from the hustle and bustle of New York, I love everything about San Diego. I especially love Encinitas, which is the quintessential California laid-back beach town. We try to spend as much time as possible at the beach.
What accomplishment are you most proud of?
The Grand Del Mar just celebrated its five-year anniversary, and I'm proud to be part of a team that has garnered so many accolades and awards in such a short period of time. Some luxury hotels never reach this level.
Who or what inspires you?
Everyday life and all it brings inspires me! I'm inspired to see and experience as much as possible.
If you hosted a dinner party for eight, whom (living or deceased) would you invite?
My party would be an eclectic group: JFK, Steve Jobs, Ronald Reagan, Tiger Woods, Bruce Springsteen, Jimmy Buffett, and Pope John Paul II.
What are you currently reading?
"No Easy Day" by Mark Owen with Kevin Maurer
What would be your dream vacation?
We have three boys under the age of 6, so anywhere alone with my wife for a week would be dreamy.
What are your favorite movies of all time?
"Goodfellas"
What is your most-prized possession?
While it is not a possession, my family is the most important thing to me.
My most-prized material possession is my collection of Scotty Cameron headcovers.
What is your motto or philosophy of life?
I'm not sure where I heard this, but it's "Keep your eyes open and get on with it."
---