The Pizarro Brothers to perform at the Carmel Valley Library on April 10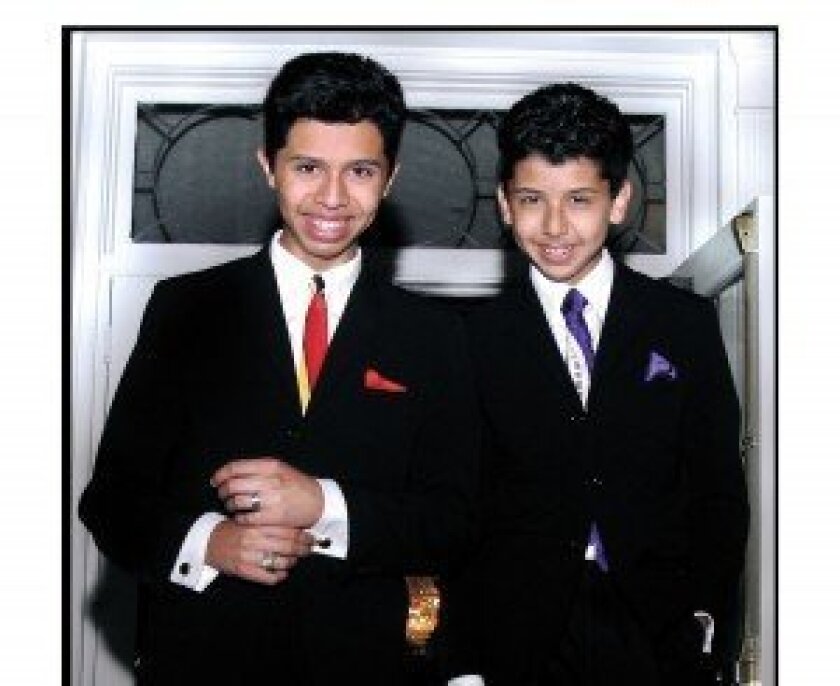 April's free family music program sponsored by the Friends of the Carmel Valley Library will be presented on Wednesday, April 10, at 7 p.m. in the library's community room. It will feature piano duets of jazz and Broadway music by the Pizarro Brothers. The program will last 45 minutes.
Homeschooled and raised in San Diego with an appreciation and love for music, the brothers Dominic and Angelo began studying classical music at the age of 3. With encouragement and support from their family they later developed an avid interest in jazz and pop. They started performing duets on one piano in 2003 when Dominic was 7 and Angelo was 4. Later they began busking in the Gaslamp District and Balboa Park, and the Third Street Promenade in Santa Monica. Since then they have also appeared at other places in San Diego, including the U.S. Grant and Hyatt hotels, Horton Plaza, Seaport Village, Little Italy, the Ronald McDonald House, and the Fashion and Mission Valley malls. Today Dominic 15 and Angelo 12 practice daily and perform widely.
The library is located at 3919 Townsgate Drive in Carmel Valley. For more information call (858) 552-1668.
---