The Winston School Festival of the Arts to be held in Del Mar on May 18
By Kathy Day
As The Winston School gears up for its eighth annual Festival of the Arts on May 18, many of the students are putting finishing touches on their creations while others are selecting from work done earlier this year or rehearsing for performances.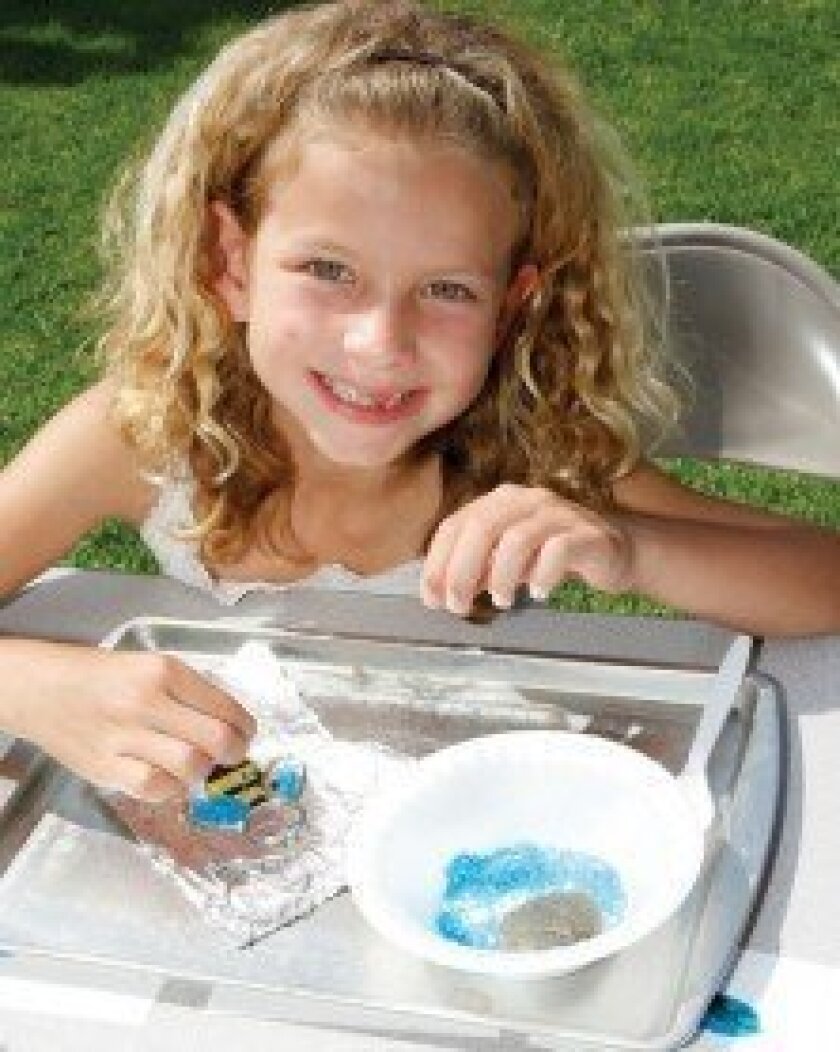 The festival, which is a highlight of the year for the school and the surrounding community, exemplifies the school's "philosophy of helping students find and develop their passions and their strengths, whether that be in the arts, in the field of technology, in history, whatever," said Headmaster Mike Peterson. "In the long run, if you become a good sound technician because of your work with the high school band, it won't matter that much that you struggled in geography."
The festival is open to the public from 2:30 to 5:30 p.m. and features original art, photographs, graphic arts and videos. There will also be a theatrical production with sets, music, lighting and sound that is a sampler of a play to be performed the following week by the high school drama club. Musicians from The Winston Band will play original and cover songs, and students will read original poetry in a European-style coffee house.
To add to the festivities, there will be carnival games and a video game truck, as well as food. Admission is free but tickets must be purchased for food and games. There will also be a silent auction.
Noted for giving students with learning challenges a college prep education in a family-like environment, Winston serves students from fourth to 12th grade. About 80 percent of them are involved directly in the festival, which raises funds to defray the costs of the arts programs. Although not a required component of the program, the arts offer many students an outlet that gives them a way to experience success they might find in the academic setting.
"We love the festival because our students tend to be very strong in the arts and get real joy out of their creative expression," Peterson said. "So many of our students feel themselves to be fish-out-of-water in academic courses and through traditional modes of expression, so this day frees them up. And for them to be seen by their parents, their peers and their teachers in a different way — in a situation where they are succeeding and comfortable, makes for a great moment in their year."
In addition to the work that's available for sale, the school promotes its Summer Academy of the Arts where students learn and perform a musical from start to finish during the three-week afternoon program, Peterson said. This year they'll present "Little Shop of Horrors."
If you go
• The Winston School Festival of the Arts
• 2:30 to 5:30 p.m. Saturday, May 18
• Admission free; tickets must be purchased for food, games
• 215 Ninth Ave., Del Mar
•
• (858) 259-8155
---