Time Warner Cable honors local Best Moms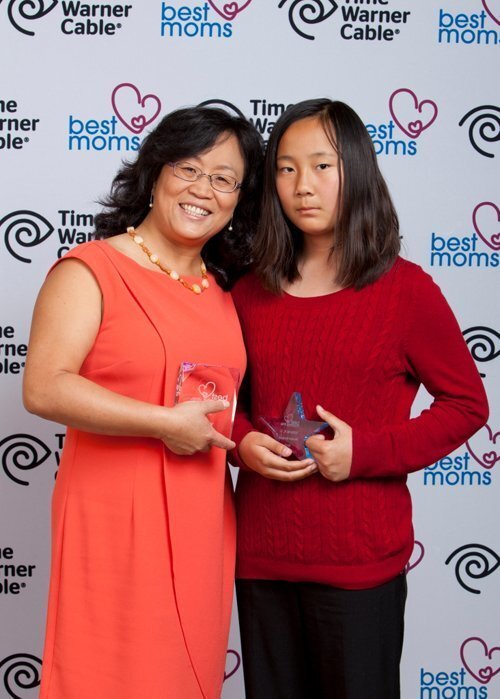 Time Warner Cable recently announced Carmel Valley students and their mothers as finalists in the 2012 Time Warner Cable Best Moms contest. The annual event provides San Diego County children the opportunity to celebrate the qualities that make their mom or caregiver special and earn them well-deserved recognition for Mother's Day.
Now in its 11th year, more than 200 people attended the Time Warner Cable Best Moms ceremony at the Hyatt Regency La Jolla and the following students and their mothers from the Carmel Valley area were honored:
•Deana Lytle (mother), Spencer Lytle (child)
•Joan Mei (mother), Meilong Zhang (child)
•Soo Jean Park (mother), Chae Hyun Lee (child)
•Ying Qu (mother), Victoria K. Li (child)
The contest asks children to nominate their mom by either writing an essay or submitting a video. Each of the winners was chosen through a panel of judges including politicians, journalists and teachers.
Fifty of the Best Moms Contest finalists and their participating child were honored at the luncheon. While moms were given the royal treatment they deserve, a portion of each student essay was read, or an excerpt from their videos were played while they walked the red carpet to receive their award. Each finalist received a trophy and gifts generously donated by sponsors, including Sony, Microsoft, Ultra Star Cinemas, HBO Network, Mission Federal Credit Union, Diamond Boutique, Pop Chips, San Diego Repertory Theatre and Spa Gregorie's.
For more information, visit www.twcwest/bestmoms
---