Torrey Hills Father-Daughter Dance Returns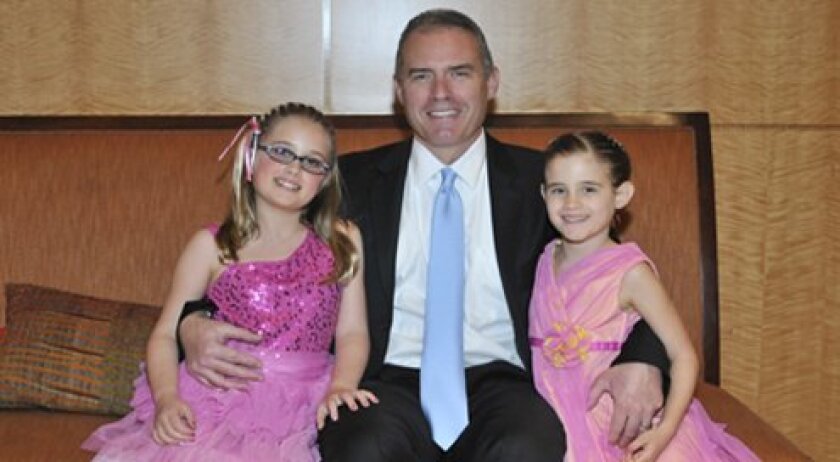 Torrey Hills Elementary School held its third annual father-daughter dance
on March 17 at the Del Mar Marriott.
The day is so special it has become an all-day event every year.
Little Locks in Torrey Hills blocks out a special time for dance attendees
to get their hair done.
By request, the event began early this year at 4:45 p.m. with a poolside reception where the girls sipped Shirley Temples.
The event also included music and dancing, as well as a repeat of a popular feature of last year's dance — a slide show with photos submitted of the girls by their dads.
The dance featured a raffle with donated prizes from the local business community and dads. Funds raised from the event are given to the
Torrey Hills PTA.
Event planners include Paul Matsumoto Steve Kenney, Mike Fuller, Ramon Gallo, Robert Stein and Clarence Tinney.
–Photos/McKenzie Images
---