Torrey Hills teams tops at Super STEM Saturday Rubik's Cube Competition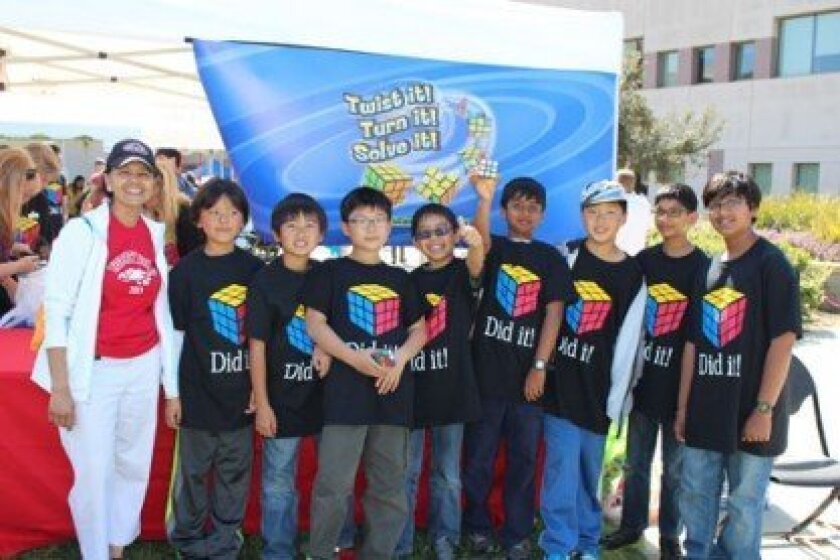 Torrey Hills Elementary School took part in the Super STEM Saturday Rubik's Cube Competition held at Cal State San Marcos on March 11.
The competition involves a team of eight students working together to solve 25 scrambled cubes in the shortest time possible.
The sixth grade Torrey Hills team took part in the Division 2 category for Grades 6-8, and won first place with a time of 2.44 minutes.
The team was made up of Adam (team captain), Warren, Edward, Michael, Adory, Josh, Steven and Andrea. They beat 10 other teams from San Diego.
The Torrey Hills Division 1 team for grades K -5 was made up of 5th graders and a 3rd grader. They were Shreyank (captain), Sumit, Sankalp, Eugene, Aiden, Joshua, Danny and Demetriius. They also won 1st place in their division with a time of 5.31 minutes.
---