Torrey Pines High School graduate comes home to perform at Humphreys Backstage Live event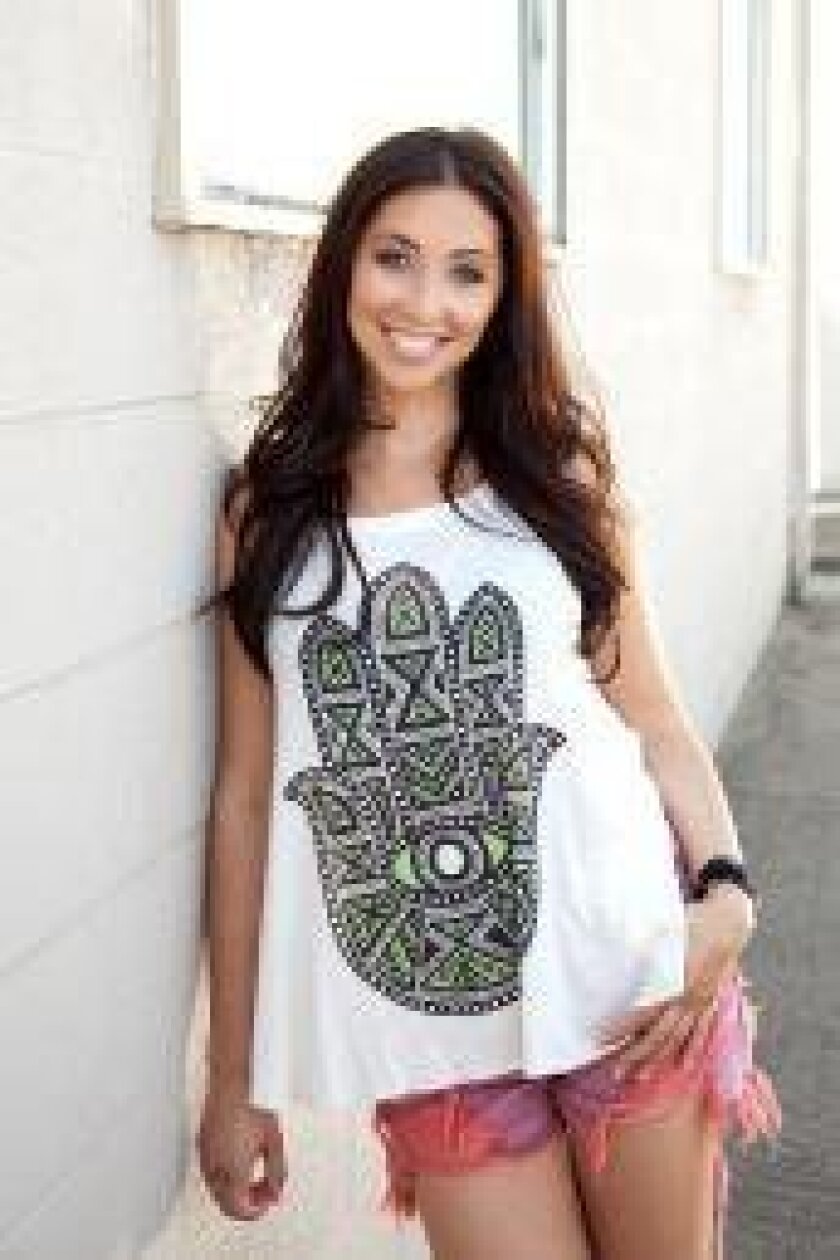 By Catherine Kolonko
A hometown girl who once performed musical theater at Torrey Pines High School returns to San Diego this week to perform her life-inspired songs during an indie showcase concert July 27 at Humphreys Backstage Live.
Alisha Zalkin recently released an EP of five new songs that she co-wrote with friend and songwriter Tina Shafer. The pair met after Zalkin graduated from UCLA and moved to New York City. Shafer runs the New York Songwriters Circle and once penned a song for Celine Dion, Zalkin said.
"It really was a dream to work with her…so we worked together and created this new EP that was just released on June 19," Zalkin said.
"You, Beautiful You," is one of the songs from the EP that Zalkin has performed in several venues, including a benefit at the Bitter End in New York. The soulful upbeat ballad tells the inspirational story of breaking through emotional darkness to discover an inner light, says Zalkin. The 26-year-old sings it with a bold and soulful voice that evokes styles of power vocalists Celine Dion and Whitney Houston whom she has admired since childhood.
"'Beautiful You' is uplifting but it also came from a dark place of not knowing who I was and not having the courage or the self confidence to do what I was meant to do," Zalkin said.
Zalkin lived for three years in New York where she initially pursued a musical theater career. It wasn't long before her love of singing and songwriting pulled her in that direction. "I quickly learned that musical theater was not for me," she said. She recently moved back to California and lives in Los Angeles.
Music influenced Zalkin from an early age. She began taking voice lessons at 8 and was exposed to differing musical genres given her upbringing as a child of a Jewish father and Mexican mother. Her Jewish grandmother was an opera singer and the youngest person to be admitted into the Vienna Conservatory of Music, but lost her chance to attend when she fled to the United States to escape Hitler and the Holocaust.
"I was exposed to a big voice when I was little," Zalkin said, explaining that her grandmother sang in Yiddish for benefit shows and family occasions.
"I was singing, gosh, ever since I could speak," said Zalkin, who grew up in Carmel Valley and graduated from Torrey Pines High School.
Zalkin's parents also contributed to her musical taste and introduced her to the works of Carole King, one of her favorite singer-songwriters. She describes her own style as acoustic pop with a little bit of soul.
"That's just the style that naturally came of out of me and came out of the music that we were creating," Zalkin said.
"March To a Different Beat" is the title of her new EP and also the title of one her favorite songs on it. She wrote the song after a revealing conversation with her father about what it was like for him to grow up in the '60s and '70s as a child of immigrant parents who survived the Holocaust, Zalkin said. For the first time she learned how her father "struggled with his identity and fitting in," and rebelled but then ultimately found his way in life. He graduated from law school and became an advocate for child victims of sexual abuse.
"I never knew his life story, the difficulties he faced," Zalkin said. "He had a very interesting life. I walked away from that conversation just incredibly inspired and proud of who he is and who he's become."
The Mexican culture from her mother's side also influenced Zalkin's music appreciation. Mariachi music filled the home of her Mexican grandmother and during bustling family gatherings, everyone paused in religious deference any time Ave Maria played, she said.
"I really understood how sacred music was for one thing, but also it was the common thread between the two different cultures," Zalkin said.
The songs she co-wrote with Shafer also reveal Zalkin's personal struggles to look inward and discover her real self, to learn the life lesson that sometimes the obstacle in your path is you.
"I never looked inward and trusted myself…I was too afraid to be who I knew I should be, who I wanted to be," Zalkin said. "I always performed so I was always looking for validation outside of myself. Once I went inward…I could really understand myself."
A longtime practitioner of yoga, Zalkin decided to learn to teach it. While working for yoga clothing retailer Lululemon she was encouraged to pursue her interest and eventually devoted 500 hours to the study of becoming a Yogi, she said. Her twitter page features a photograph of her sitting in a yoga pose, eyes closed, her long dark hair draped over a flowing blue dress.
While her current EP is available on iTunes, Zalkin hopes to one day sign with a music label to expand her audience and believes it will happen when the time is right, she said. She also wants to use her music to raise awareness about social issues. In the song "Say It To My Face" she sings about the injustice of cyber bullying.
"I feel it is my job as an artist to speak to those issues and those truths and bring people together to help each other."
The Friday show at Humphreys, dubbed Indie by Design, will be Zalkin's second performance in her hometown since leaving New York. Earlier this year she played at The Office in North Park. She describes the upcoming event as a treat for people looking for great live music and relief from day-to-day worries. Sharing billing with other independent artists, she expects to hit the stage soon after the show begins at 9 p.m.
"I'm really, really excited," she said.
In addition, to songs from her latest EP, Zalkin says her set may also include a song with rapping that she covers more as spoken word.
"Who says Mexican Jewish girls can't rap" posted Zalkin in a recent post on her Twitter page.
Admission for the Humphreys show is $12;
www.
humphreysbackstagelive
.com
Recordings of Zalkin's music can be accessed on her web site at www.alishazmusic.com.
---