Torrey Pines High School graduate Michael Gallagher's first feature film, 'Smiley,' to open Oct. 11
By Joe Tash
Anyone who sees Michael Gallagher's new movie is unlikely to ever look at round, yellow happy face stickers in quite the same way again.
"Smiley," which opens in theaters on Oct. 11, is the first feature film directed and co-written by Gallagher, 23, a Torrey Pines High School graduate.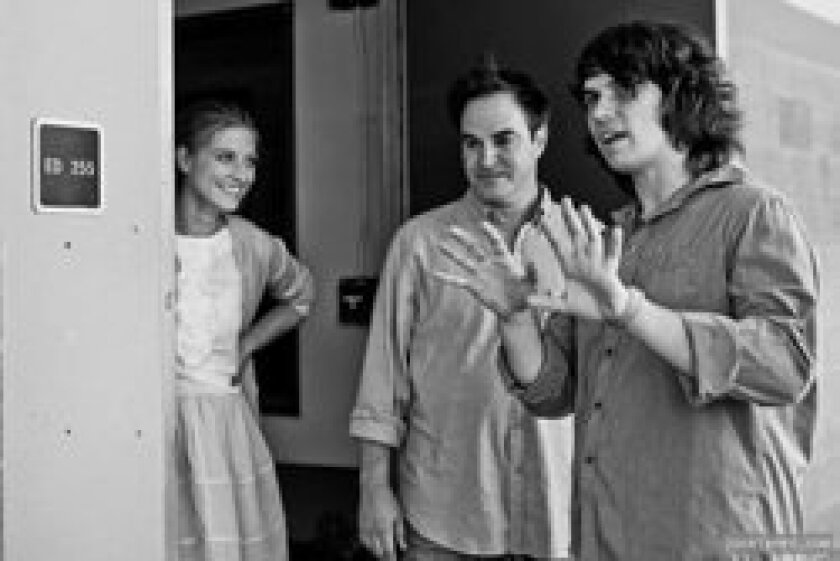 The horror/thriller flick features a crazed killer who wears a skin mask with a bloody, upturned half-circle for a mouth and slashes for eyes, stitched together with black sutures.
"It's really quite creepy," said Gallagher, who now lives in Playa Del Rey in the Los Angeles area.
The story is about a college student named Ashley who meets a group of Internet savvy friends. They tell her about an online urban legend — if she types a certain phrase three times, a killer named "Smiley" will appear behind anyone she is chatting with online, and dispatch them.
The film delves into real-world fears about online predators and psychological themes, said Gallagher, as Ashley tries to determine if Smiley is real, or a figment of her own distraught mind.
"It's a scary time so we decided to make a scary film," he said.
Locally, the film will debut at the AMC Mission Valley cinema at 7:30 p.m. on Oct. 11.
In a telephone interview, Gallagher said he knew from the age of 12 that he wanted to be a filmmaker, and he often turned in video projects shot on his father's camcorder in lieu of written essays or other assignments in school.
When he was 14, he took a six-week summer course on filmmaking put on by the New York Film Academy, which was held on the back lot of Universal Studios in Los Angeles. The students were given 16-millimeter cameras and access to a pool of experienced actors, and taught all the elements of making films.
"That really opened my eyes up to the possibility of having filmmaking be a career," he said.
After graduating high school, he moved to Los Angeles to be closer to the film and video industry, and soon launched his own Internet TV series, Totally Sketch, which offers short comedy episodes to online viewers each week. Since its launch in 2009, Totally Sketch has attracted more than 800,000 subscribers and 320 million views.
Gallagher directed music videos and worked on various film projects before setting to work on "Smiley." The script for the horror film was sent to him by Glasgow Phillips, who has written for the animated series "South Park" on Comedy Central.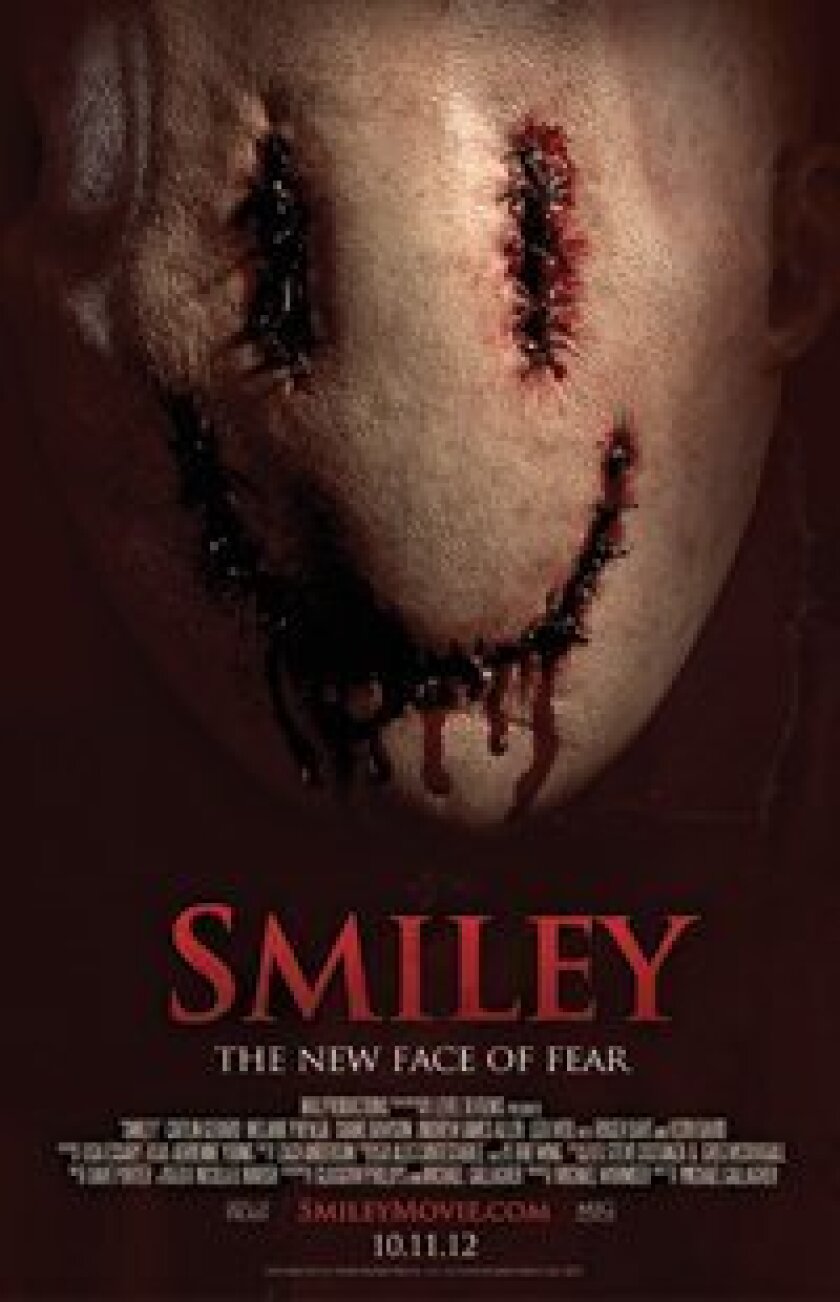 Over the next six months, Gallagher and Phillips revised the script, further developing the characters and plotline.
Gallagher began working with a producer and, "I decided to put my money where my mouth was and finance the film and green light it, basically," he said.
The film was shot over a 15-and-a-half-day period in Los Angeles, and features a mix of veteran actors, up-and-comers and actors who have attracted large followings in the online video world.
The starring role of Ashley is played by Caitlin Gerard, who has appeared in such films as "Magic Mike" and "The Social Network," and also featured is veteran character actor Keith David. Online actors Shane Dawson and Toby Turner also have parts, Gallagher said.
Gallagher's parents, Michael and Elaine Gallagher of Rancho Santa Fe, who own a realty company, are thrilled by their son's early success in the movie business.
"It's like every parent's dream," said Elaine Gallagher.
In spite of the film's scary topic, she said, it doesn't dwell on graphic violence, and the pre-Halloween release date should give it a boost at the box office.
"It's really more of a whodunit mystery which I love, who is this Smiley and why is he doing this," she said.
Gallagher, who admires such directors as Steven Spielberg, Alfred Hitchcock and Stanley Kubrick, is also excited at the prospect of seeing his first feature film on the big screen.
"I hope audiences will not only find the film but enjoy it. I want to continue telling stories in all genres and sizes, on the Internet, or traditional film and television," he said.
To see the trailer for "Smiley," visit www.smileymovie.com.
---