Torrey Pines JV soccer team tops at tournament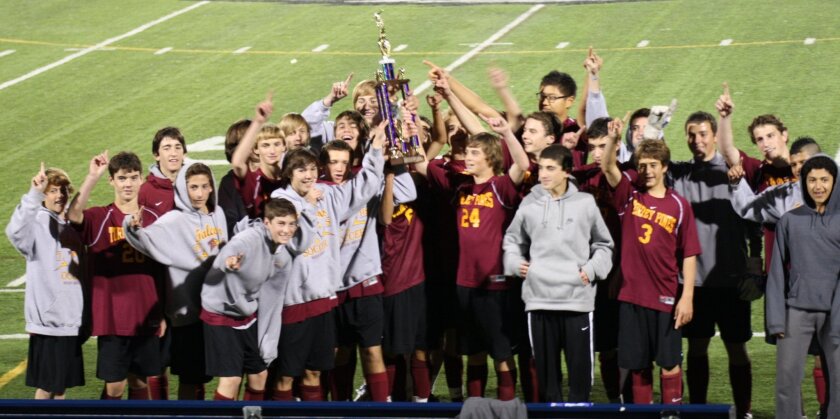 The Torrey Pines JV soccer team won the 34th Annual Grossmont Tournament on Dec. 10. JV defeated Valhalla High School 4-2 in the finals. Jeremy Dinkin, Jake Heilbrunn, Tyler Valdes and Hunter Willoughby each scored a goal in the championship game. This is JV's first pre-season tournament under the direction of new JV Coach Danny Berthiaume.
The team is looking forward to their next tournament, the North County Inland Invitational 2011 beginning Dec. 19.
---