TPHS Foundation plans 'Pump Up the Volume' event in Solana Beach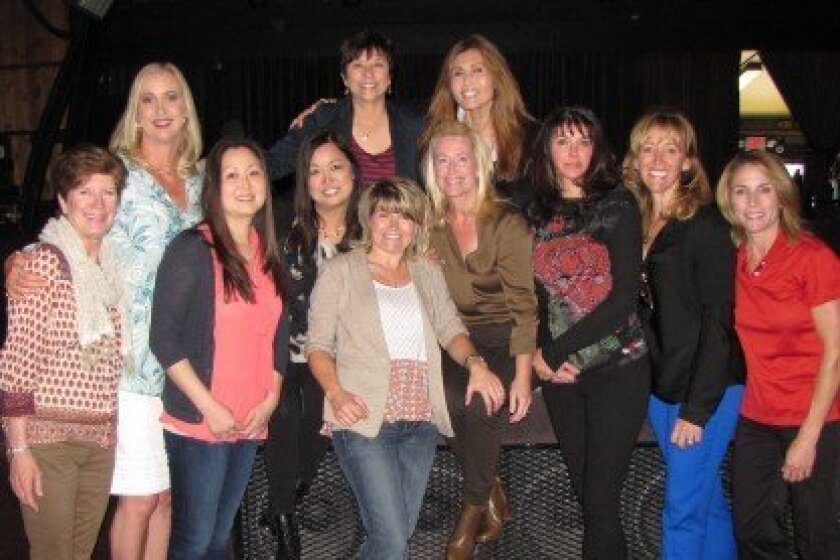 The Torrey Pines High School Foundation Auction Committee is pumping up efforts to obtain auction items for the annual online Silent Auction and live auction items for the "Pump Up the Volume" fundraiser to be held at the Belly Up in Solana Beach on March 23 from 5- 8 p.m. Committee members are canvassing the community by reaching out to individuals and businesses to secure donations, which will be auctioned to raise money for the TPHS Foundation's "Support All Students" (SAS) fund. This year's focus is to put updated computers in every classroom on campus.
"We are looking for a wide array of items, which range all the way from practical to fabulous for our online and live auctions," said Silent Auction Chair Connie Cannon. "Nothing is too big or too small or too exotic."
According to Helen Nordan, event chair, some exciting items have already started to come in such as hotel and golf packages, concert tickets, exercise classes, and a five-night stay in a Del Mar home on the beach. "We are dedicated to our goal of purchasing technology for our students and are still looking for additional items to make our 2014 auction the most successful yet," Nordan said.
"We are especially excited about the 2014 'Pump Up The Volume' event as the high energy band The Detroit Underground will be back again and we have hired professional auctioneer Steve Hamann for our live auction that evening. We are also working on booking a surprise act, which will be very entertaining," states Bobbi Karlson, executive director of the TPHS Foundation. "Pump Up the Volume is our largest fundraiser of the year and is both a wonderful social evening for our guests as well as a valuable tool for raising critical funds for our school and our students."
The kickoff event for the spring fundraiser is "Toast to Torrey," which will be held at a private residence in Rancho Santa Fe on Saturday, Feb. 1 from 7 to 9 p.m. To RSVP for the Toast or for more information on the events or to make a donation, please contact the Foundation at (858) 793-3551 or email holly.coughlin@sduhsd.net.
The TPHS Foundation is a 501-C-3 corporation founded in 1993 which not only fund raises to provide state of the art technology and cutting edge programs to promote personal social growth, leadership and independence for all students, but also acts as the umbrella organization for parent volunteers and provides support for all booster groups on campus.
---